"Escaped police horse went down to metro"
A horse belonging to Belgium's federal police patrolled the streets of the European capital all by itself on Wednesday. The animal escaped in the Brussels borough of Etterbeek and roamed the streets on its own for a full twenty minutes before law enforcers could capture it again.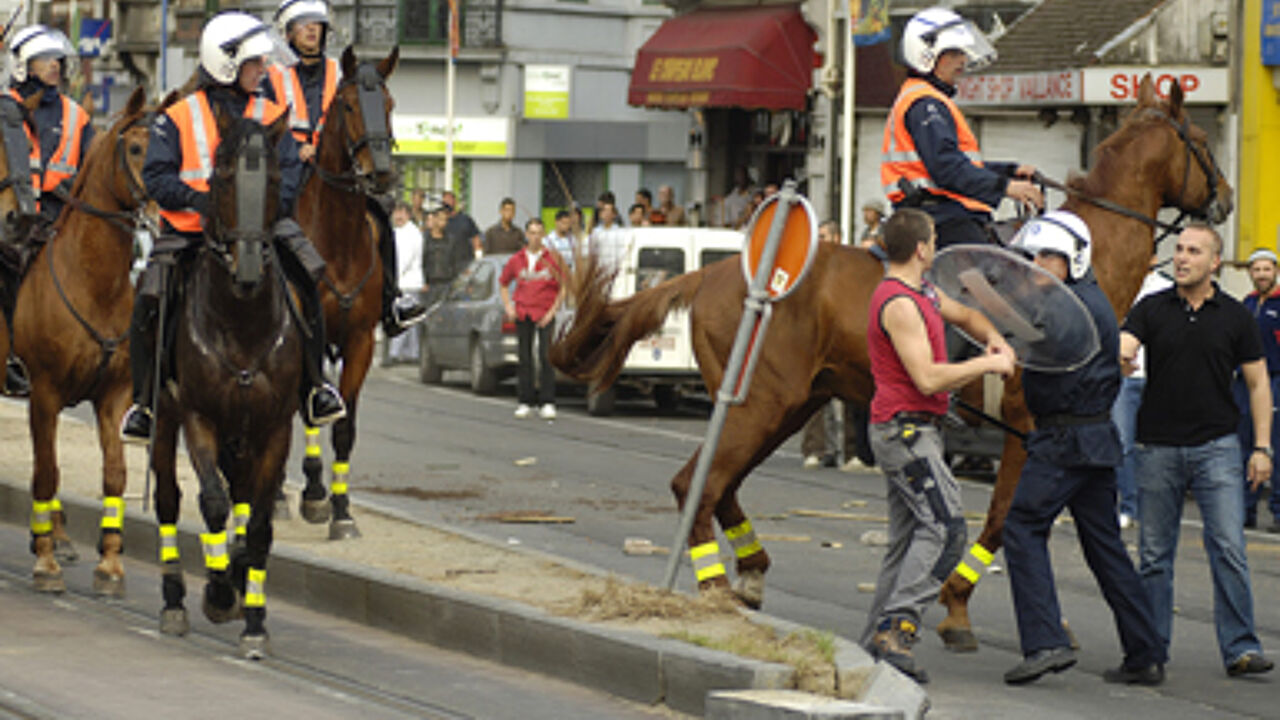 The animal escaped around 2 PM and immediately made for the Jubel Park. There are reports that the animal even walked down the steps into the Merode metro station, though this isn't being confirmed by the federal police.
Fact: the animal was seen lying outside the metro station's entrance.
The police horse then trotted off in the direction of Sint-Pieters-Woluwe where it was captured in the Bosstraat where it had been grazing on the lawn in one of the gardens.
(Archive photo of Belgian police horses policing a demo)