Cohabitation contracts almost as popular as marriage
Last year, the number of couples engaging in a cohabitation agreement almost equalled the number of common-law marriages. Living together without getting married is becoming more and more popular, figures collected by the Home Office and published by the daily De Standaard show.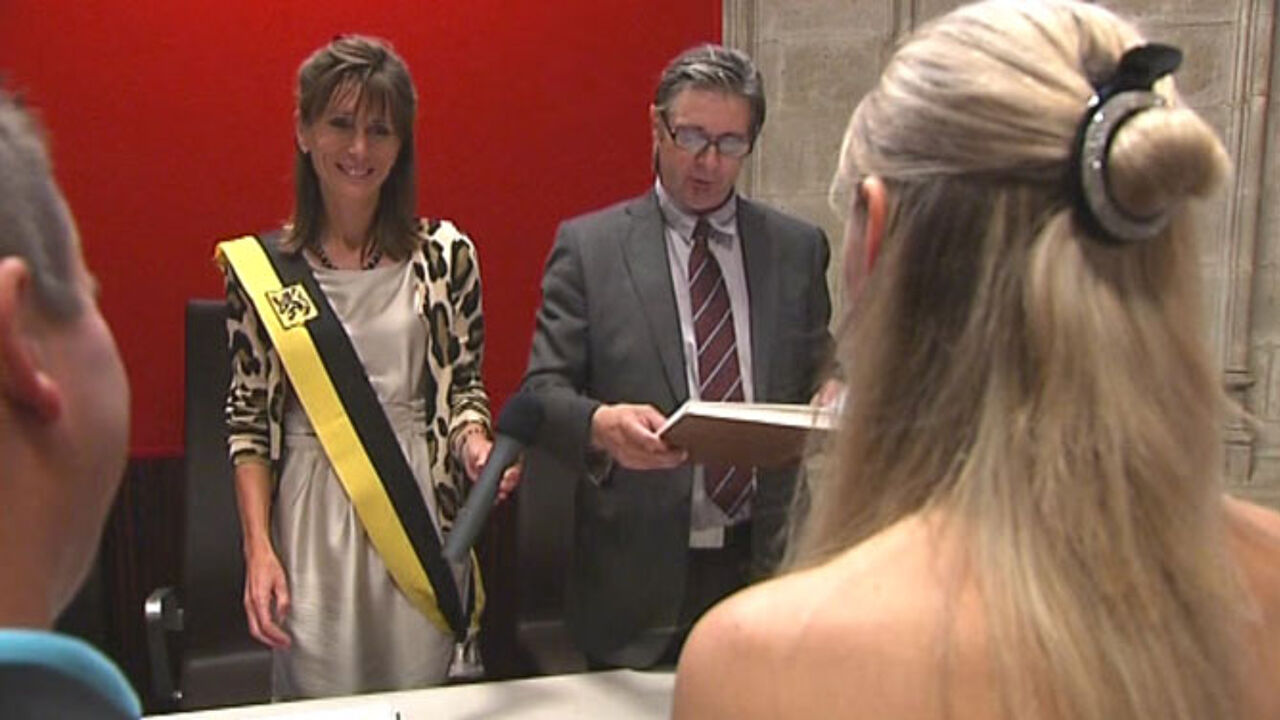 A marriage in the Ghent city hall: cohabitation is becoming more popular.
Living under the same roof as a couple is one thing. However, after a while, when things get serious, it becomes more profitable to formalise the situation and add a legal status to it.
More cohabitants don't opt for the classical marriage, but sign a cohabitation contract instead. This is possible in Belgium since 2000. The couples have to go to the town hall to make an official statement.
Last year, some 80,000 couples signed a cohabitation contract. Their number has seen a steady rise over the past years, while the number of marriages saw a 2 percent drop over the past two years. The two ways of sharing a house are now almost equal in number.
Cohabitation contracts give the partners a better legal protection and financial benefits. When filling in their annual tax form, cohabitants are being taxed in the same way as married couples. And there's more: where it comes to inheritance issues, cohabitation contracts are less binding.
For the moment, marriage is still in the lead, but if you also count the number of people living together without signing a cohabitation contract, it comes in second place.