Thunderstorms cause local problems in Flanders
Thunderstorms caused havoc across Flanders yesterday evening, although there had been fears that it could be much worse. Heavy rain caused floods and mudslides in Aalter (East Flanders) and parts of West Flanders and Limburg province. Luxemburg province in Wallonia was worst hit.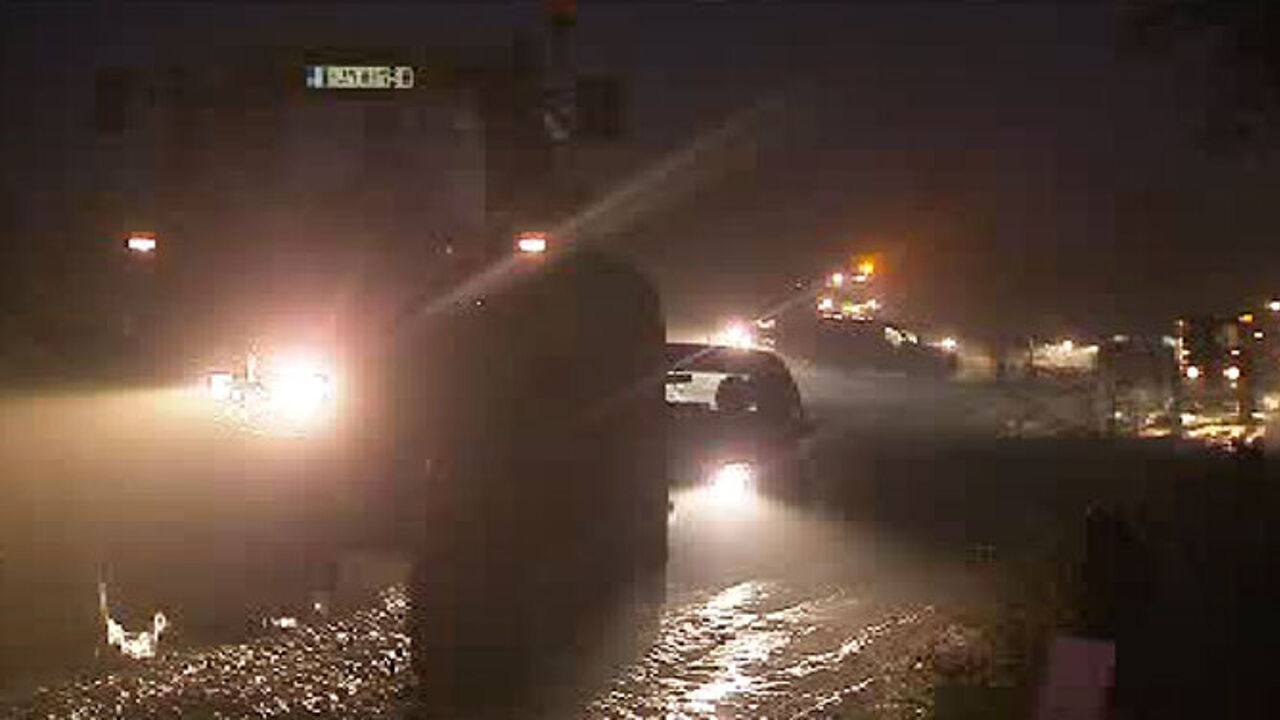 Tractors had to pull cars out of the fields in Aalter.
In Tongeren (Limburg) a heavy thunderstorm just after midnight flooded a couple of streets and cellars. The town of Sluizen was hit by a mudflow.
The bad weather swept across the country from the south. The Met Office had issued an amber alert (the worst but one) to warn the people. West Flanders was prepared for the worst, but only the Heuvelland region was confronted with some problems as cellars got inundated.
In Aalter (East Flanders), the local harvest festival was disturbed by a heavy shower, with 25 litres of rainfall per square metre. A number of cars that had been parked in a field nearby, got stuck as the rain turned the fields into a big mud pool. Tractors pulled the cars out (photo).
Luxemburg province was hit by a number of tornadoes. Trees were uprooted and roofs got damaged. In the Virton area, five scouts camps had to be evacuated. A number of Flemish scouts had to seek shelter in the nearby towns, but nobody got injured.
Music festivals escape
The big music festivals, Tomorrowland in Boom (Antwerp province), Suikerrock in Tienen (Flemish Brabant) and Sfinks in Boechout (Antwerp) escaped. The Met Office changed the amber alert into a yellow alert around 1 a.m.