Tuesday last day for foreigners to register for the local elections
So far some 1 in 8 EU-foreigners living in Belgium have registered to vote in the local elections in October. For non-EU-foreigners, this is around 1 in 15. The figure is down on the previous local elections in 2006.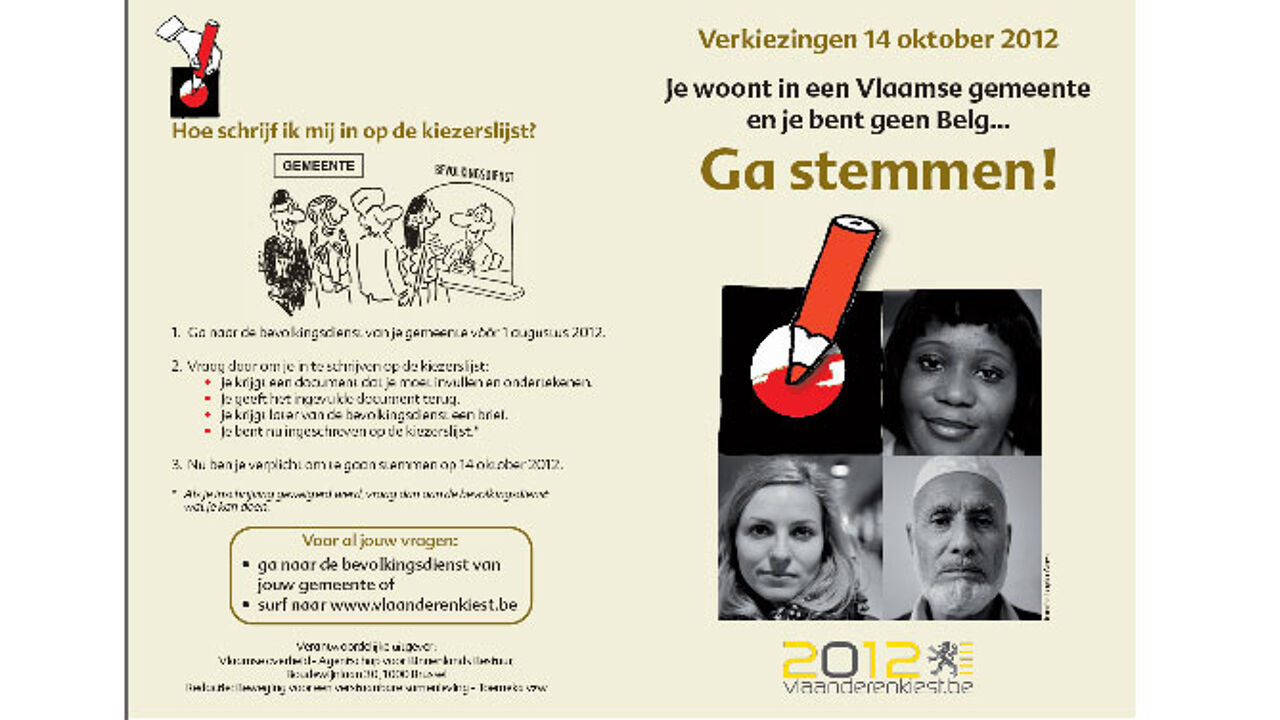 All EU-foreigners and non-EU-foreigners who have been living in the country legally for at least 5 years can vote in the poll on 14 October, but you do have to register at your local municipal hall first. The deadline is the end of the month of July.
EU-foreigners were given the vote in local elections in 2000, but going by the latest figures there has not been a stampede to register. By 21 July 102,909 foreigners had registered. This is only a fraction of the number of people who could do so if they took the trouble.
There are an estimated 500,000 EU citizens and some 100,000 non-EU citizens elegible to vote if they took the trouble. Six years ago, it turned out that their votes were spread over the different political families, Guido Decoster of the Home Office told the VRT.
Voters in Wallonia are more eager
The figures reveal large regional variations with foreigners in French-speaking Wallonia far more eager to take part in the poll and elect local councils that do have a big say on what happens in your local area. In Wallonia a greater effort has been made to recruit voters. In Wallonia nearly a quarter of EU-foreigners are registered. For non-EU-foreigners the figure is over 12%.
In Flanders the figures are closer half this.
All foreigners who qualify with the conditions have until today to register. If there is no last-minute upsurge participation levels this time round will be lower than at the last local election six years ago. On that occasion 20.94% of EU-foreigners registered. For non-EU-foreigners the figure was 15.71%.