"After the finish, I was crying together with my coach"
In sailing, Belgium's Evi Van Acker has taken the bronze medal in the Laser Radial category. China's Xu Lijia took the gold in Weymouth. It was Belgium's third medal at the London Olympics, and the first Olympic medal in sailing since Sébastien Godefroid took the silver in Atlanta in 1996. "It was such a tense race, unreal!"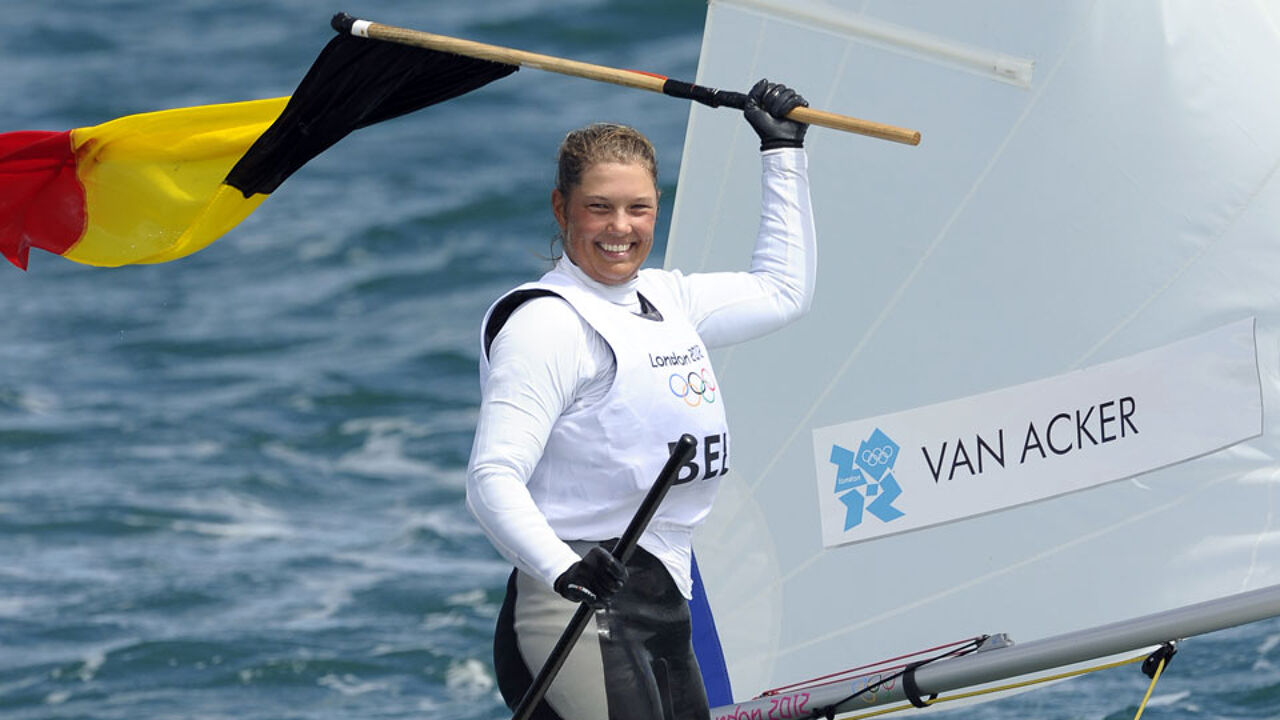 In the final stretch of the Nothe Course on Weymouth Bay, Evi Van Acker left Annalise Murphy of Ireland behind to sail to third place. The East Fleming also tried to catch 2011 World Champion Marit Bouwmeester of the Netherlands, but Bouwmeester was too fast and grabbed the silver.
Xu had dominated most of the race and was never really threatened for the gold, despite receiving a penalty turn on the first downwind leg.
The four challengers (Xu, Van Acker, Bouwmeester, Murphy) were almost equal on points going into the final medal race after 10 races. This meant that they had to battle it out among themselves for the medals.
Evi Van Acker hails from Zaffelare, Lochristi near Ghent in East Flanders. For the occasion, a big screen had been installed there to allow her friends and family who couldn't be in London and local residents to follow the race in a special atmosphere.
It's Belgium's third medal at these Olympics after Charlene Van Snick (judo, bronze) and Lionel Cox (50m rifle prone, silver).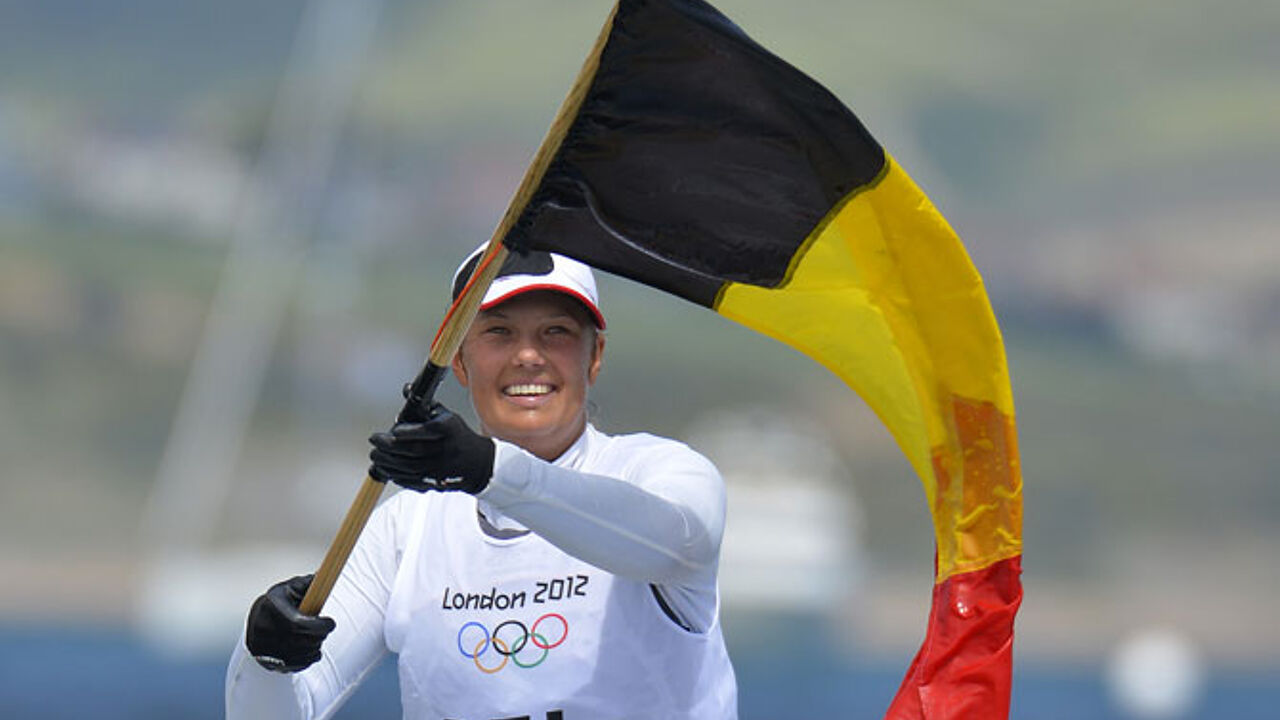 Who is Evy Van Acker?
Evi Van Acker was born on 23 September 1985 in Ghent. She and took 8th place at the Beijing Olympics 4 years ago. She was a European Champion on 3 occasions, in 2006, 2007 and 2011. Last year, she took the silver behind Bouwmeester in the World Championships.
It's her intention to continue her studies to become a bio-engineer after these Olympics. She stopped her studies to concentrate on her sports career.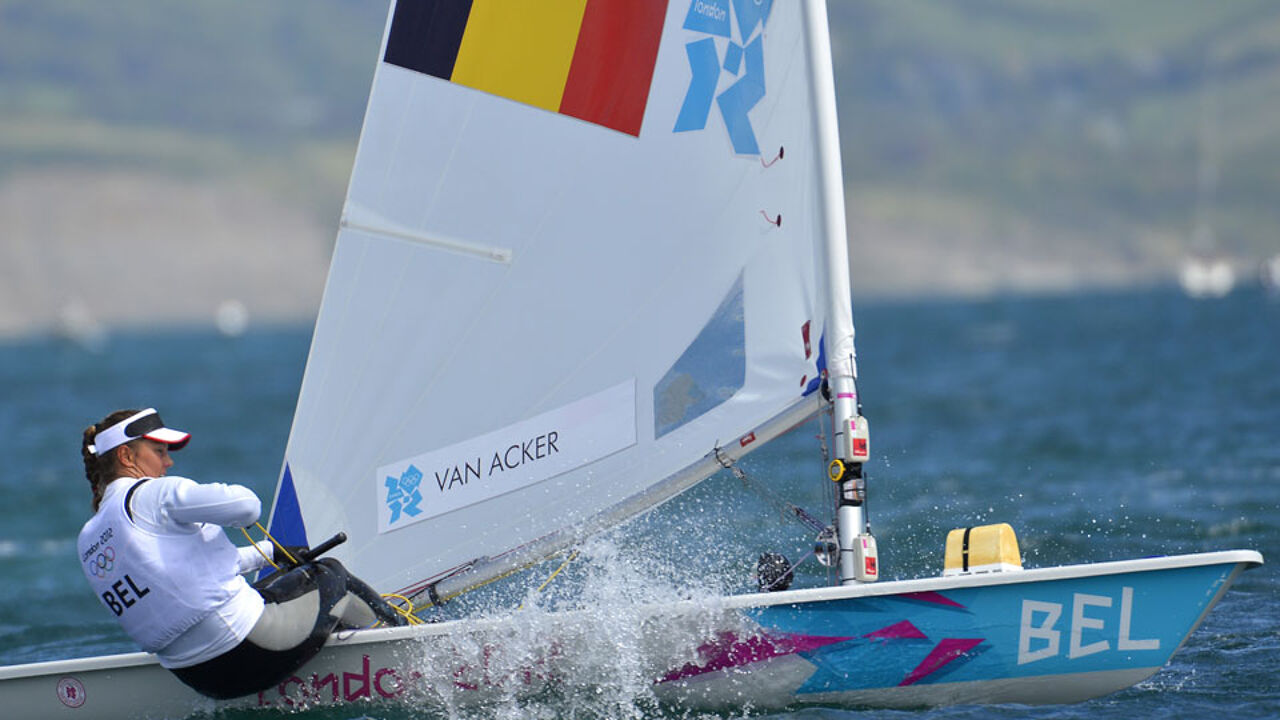 "I am happy I didn't come fourth"
Evi Van Acker was very happy with her medal. "I've always dreamed of this. Now we're there", she told reporters with a big smile. "It was so tense. Unreal! After I had finished, I was crying, together with my coach - tears of joy."
"Okay, I missed the gold and the silver, but what would I have said if I had finished 4th? Then I would have been standing here with the tears in my eyes! (Van Acker was in 4th position for most of the race, red). Considering how the race developed, I think that bronze was the highest thing I could achieve."
However, Van Acker could have grabbed the silver, "but I was stopped by "that opponent from Britain (Alison Young, red) who took the wind out of my sails. I don't know why, because she had nothing to win. I think she had it in on me."
"Belgium has three medals now, one more than in Beijing, I hope this gives a boost to the other Belgian athletes", Van Acker concluded.