Clothing store destroyed by fire
A branch of the Swedish clothing retailer H&M has been destroyed by fire. Fire broke out at the company's main Brussels store on the Nieuwstraat at around 8PM on Tuesday evening. The fire spread quickly and around 50 local residents were evacuated to a near-by hotel as a precautionary measure. No one was killed or injured in the blaze.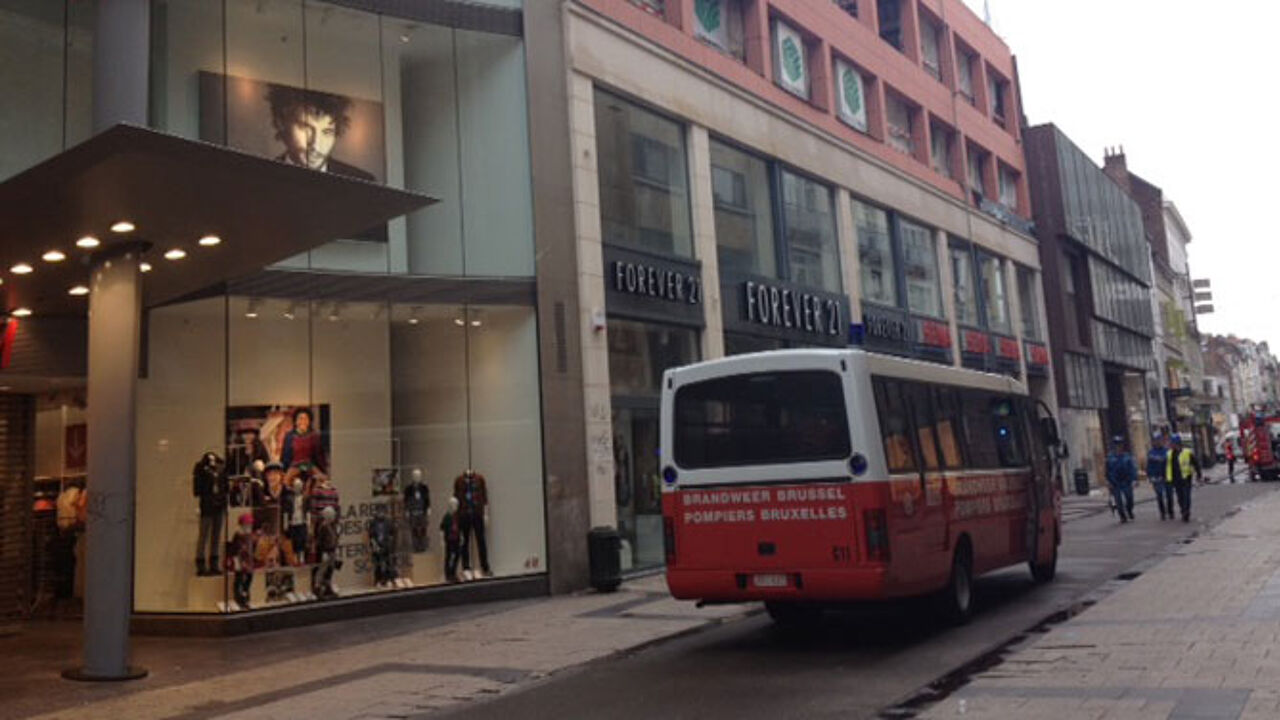 Smoke from the fire could be seen over a wide area of Greater Brussels and even in some parts of Flemish Brabant.
Damage to the H&M store and the adjacent buildings is extensive. Four floors comprising a total of around 6,000m² of floor space was destroyed in the fire.
The smell of smoke still fills the streets around the scene of the fire.
Brussels main shopping street, the Nieuwstraat, was still closed on Wednesday morning between the Muntplein and the Inno department store.
A fire expert has been appointed to find out what caused the blaze. Fire Service sources say that they don't believe that it was started deliberately.
On one stage, a total of 60 fire-fighters from across Brussels were deployed to tackle the fire.