"This is a real uppercut, a disgrace"
In football, AA Gent were ousted by Videoton of Hungary in the Europa League, a huge disappointment for the ambitious East-Flemings who had started as the favourites. In other action, RC Genk returned from Kazakhstan with a win against Aktobe. Belgium has three teams in the play-off matches for the Europa League group stage.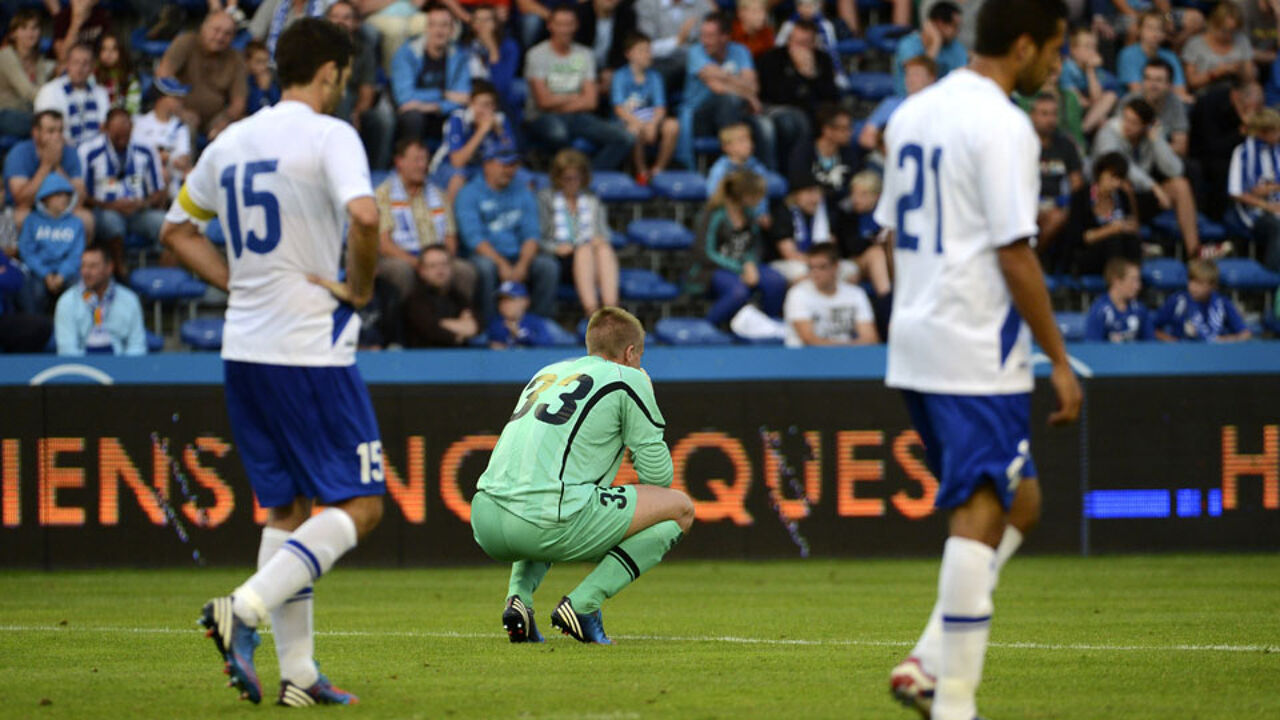 AA Gent players disappointed after the match.
AA Gent had enjoyed a protected status when the draw was made, but Videoton proved too strong. In Hungary, Videoton won the first leg 1-0. Everything was still possible for AA Gent in the return leg, but the game turned into a nightmare.
Gent had an excellent start and had several good chances, but failed to score and Videoton climbed ahead on their first counter-attack. 0-1, Gent needed 3 goals to advance and this proved too difficult against a very defensive team. The young midfielder Mamoutou N'Diayé (small photo) hit the bar with a header, which was the closest that Gent came. 
AA Gent midfielders Christian Brüls and Mohammed Messoudi were sent off after the break. Videoton made the most of some poor Gent defending in the final part of the match, 0-3. The small group of fans that had made the journey from Hungary, had a big party.
"This is a disgrace", AA Gent manager Michel Louwagie told reporters. "An uppercut. But you'll see, we will come back. We have a lot of young, talented players." Gent can now concentrate on the domestic competition and the Belgian Cup.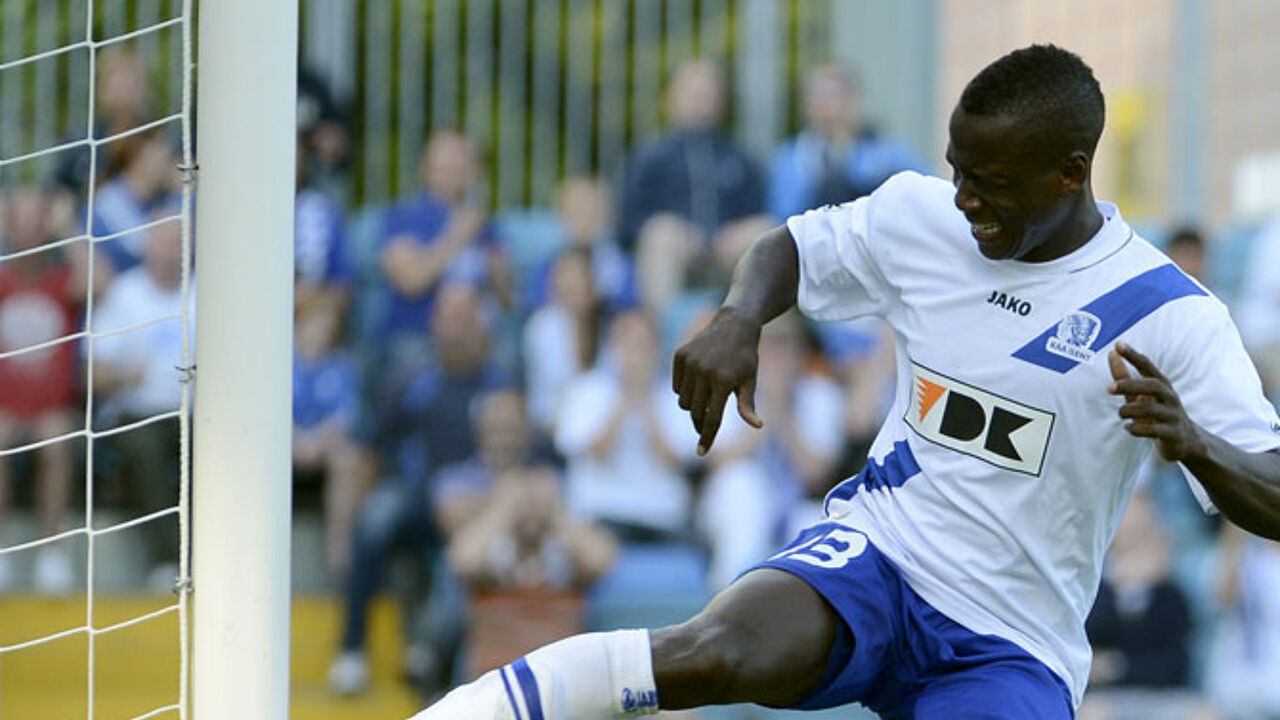 Genk travel to Switzerland
KRC Genk qualified after beating Aktobe 1-2 in Kazakhstan. Genk had also won the first leg in Limburg 2-1. Belgium has 2 more teams in the final qualifying round: Club Bruges (coming from the Champions League preliminaries) and Cup winners Lokeren, that didn't have to play qualifying matches so far. This is the draw (winners to Europa League group stage):
Debrecen (Hungary) - CLUB BRUGES
FC Luzern (Switzerland) - KRC GENK
LOKEREN - Viktoria Plzen (Czech Republic)
In the Champions League, Anderlecht will meet Limassol (Cyprus) in the final preliminary round.