Red Panthers down the U.S. to take 11th place in hockey
In hockey, the Belgian women managed to pick up their first victory of the Olympic tournament beating their American opponents 2-1. Read about this and about the other Belgians in action on Friday.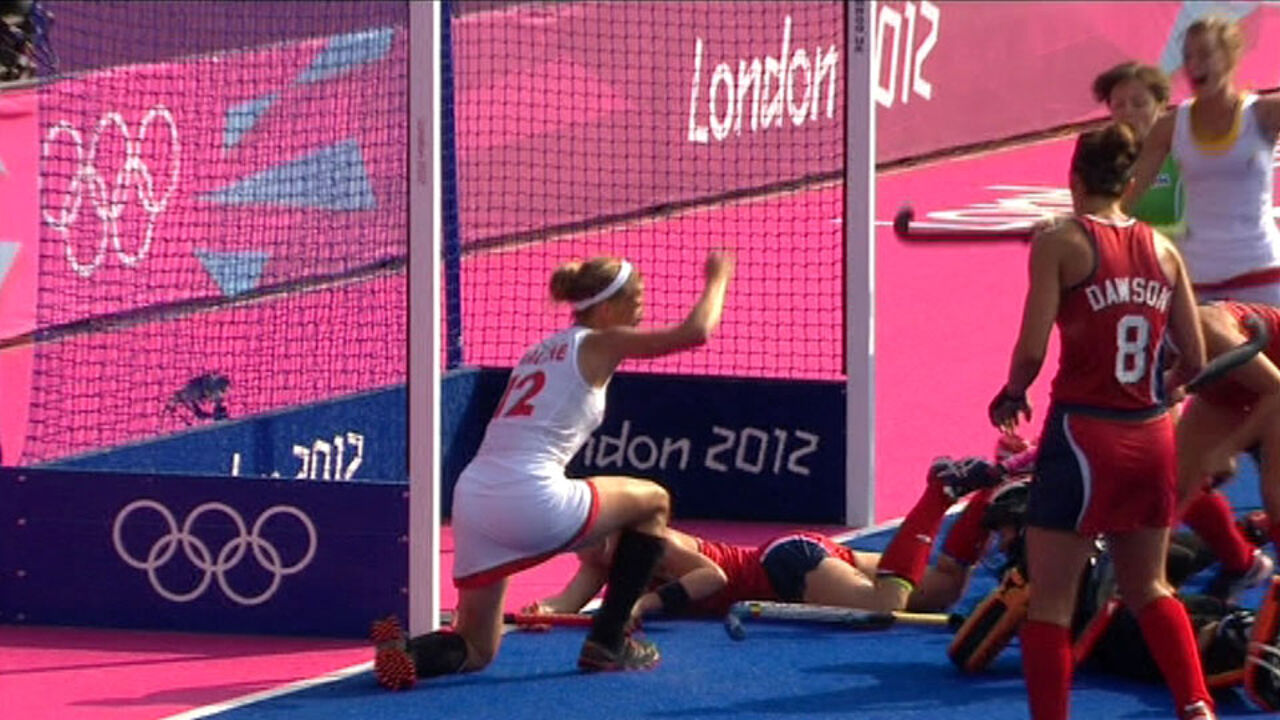 The Red Panthers could finally celebrate a victory.
Both Belgium and U.S. had finished 6th and last in their respective groups. A final match had to decide about 11th and 12th place. The early match didn't start too well for the Belgians though, with the U.S. climbing ahead after 6 minutes through Paige Selenski.
Belgium had started as the underdog: the Red Panthers are 16th on the world rankings, the Americans 10th. However, Alix Gerniers managed to equalise before the break and the tables turned in the second half, when the U.S. had a goal disallowed and with Gaëlle Valcke scoring for the Belgians after a penalty corner: 2-1.
The Red Panthers had lost 3 of their group matches (the Netherlands, Britain and Korea) and drawn twice (China and Japan). It was their first victory at the tournament which triggered joy and relief.
Canoe Belgians ousted as Ed McKeever shines
In the men's canoe sprint, Belgium's Maxime Richard was ousted in the semi-finals of the K1 200 metres, finishing last-but-one in the second race. The Belgian had scraped through the heats after taking 5th place in 36.125 seconds. His heat was won by Britain's Ed McKeever in 35.087.
In the men's K2 200 metres, Olivier Cauwenbergh and Laurens Pannecoucke failed to make it into the semi-finals, finishing 7th in their heat. They will compete in the B-final.
"Worst race in 15 years" for Brian Ryckeman
Swimmer Brian Ryckeman disappointed in the men's 10km in open water. He was considered an outsider for the medals, but finished 18th in the Serpentine in Hyde Park. "His worst race in 15 years' time", his coach Rik Valcke said. "I just wasn"t good enough", the West-Fleming Brian Ryckeman told reporters. Oussama Mellouli of Tunesia took the gold.