Belgian hockey team: mission accomplished, big plans for the future
The Red Lions, as the Belgian hockey players are dubbed, beat Spain to take 5th place in the final standings of the Olympic tournament. "This was our goal. We are already looking forward to Rio 2016, where we will aim for a medal", explained Jérôme Dekeyser after the match.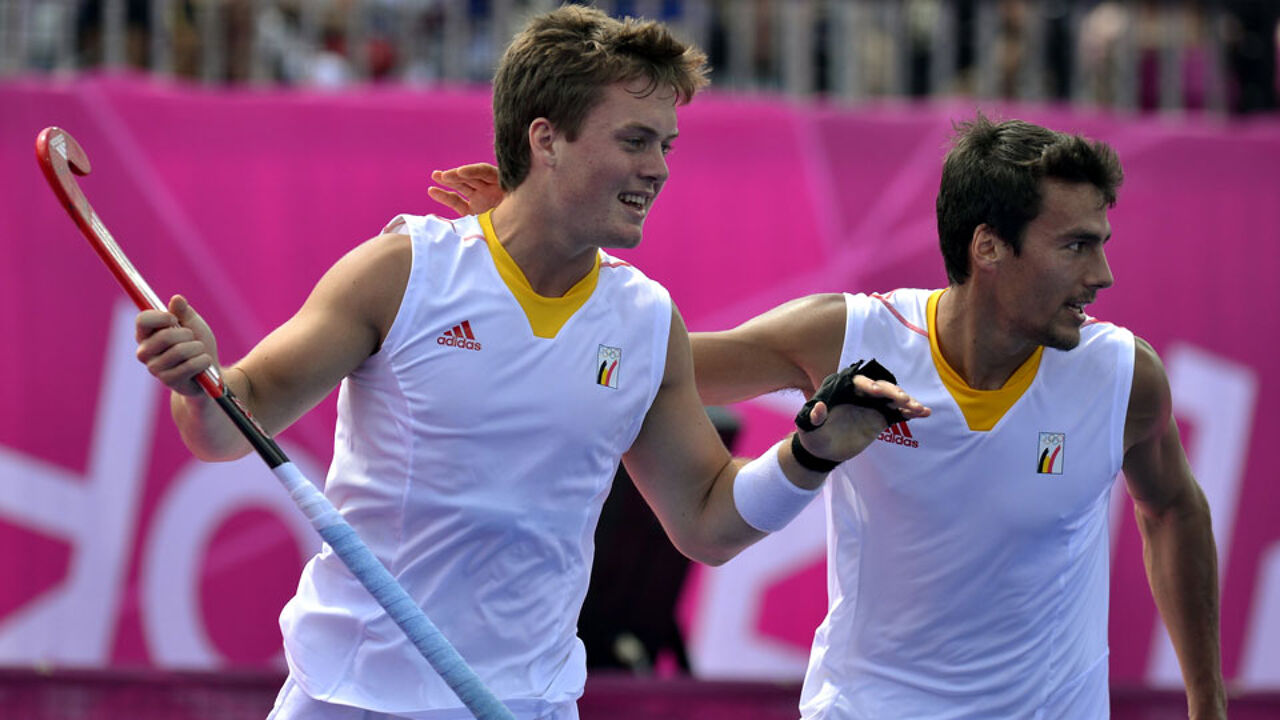 Tom Boon (left) scored twice for the Red Lions.
The Red Lions whipped their Spanish opponents 5-2 in a play-off match for 5th/6th place. Four years ago in Beijing, Spain had grabbed a silver medal. For the Belgian, it's the other way around. They ended 9th in Beijing and climbed to 5th place now. The next mission is making it to the Games of Rio 2016 and take a medal home from Brazil. 
Belgium dominated most of the game and climbed ahead through Jérôme Dekeyser. Spain equalised, but Belgium steamrolled through and climbed to a reassuring 5-1 lead through a Tom Boon double (small photo), Florent Van Aubel and Thomas Briels. The Spanish commentator left his seat early and missed the second Spanish goal (5-2).
The Belgian coach Colin Batch was satisfied. "The Netherlands and Germany (the two finalists, red) are still a bit too strong for us. We developed well as a team and that's important for the future."
Player Thomas Briels was a proud man: "We only lost against the two finalists in our group, the Netherlands and Germany. Today, we really wanted to win. For us, this was a final. We can be stronger in 4 years' time."
Jérôme Dekeyser showed Belgium the way: "We came for a spot in the top-8 and finished 5th. We are looking forward to Rio now. We will go for a medal there. I don't know if I will be there, but I will keep working hard."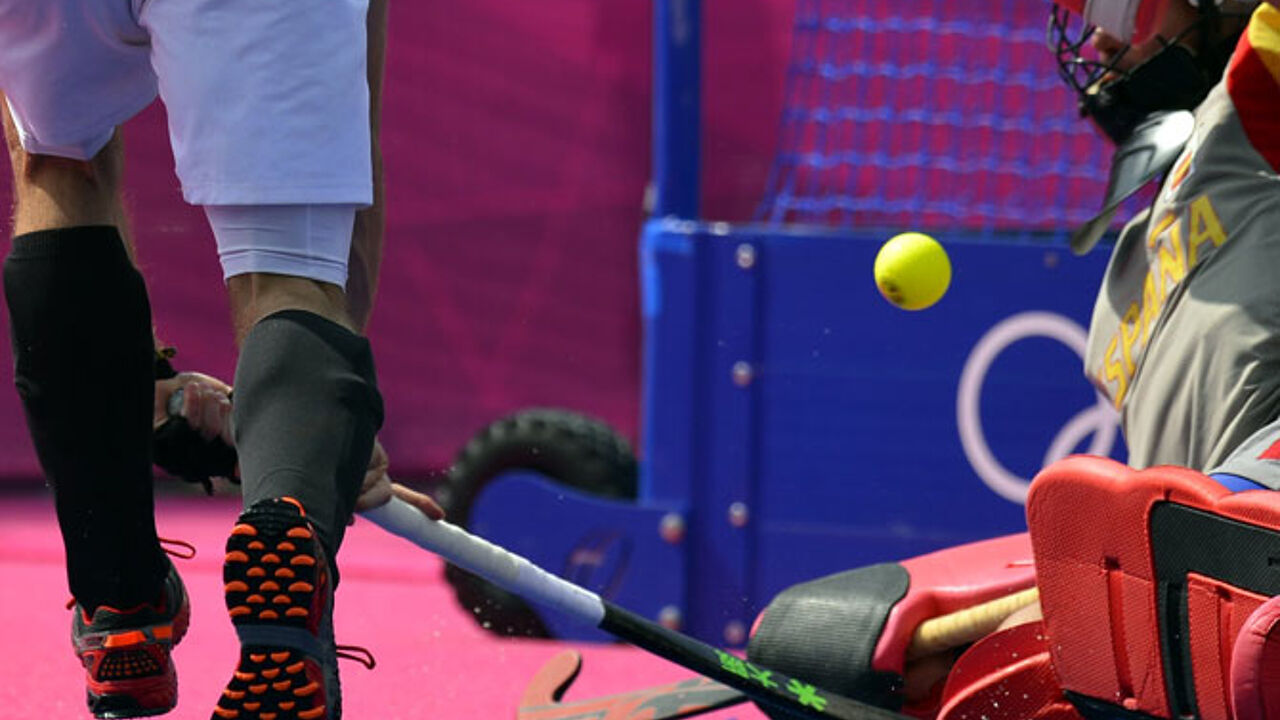 Canoe sprinter Richard wants more muscles
In the men's canoe, Maxime Richard took 13th place in the final standings of the K1 200m.
The 24-year-old from Dinant (Wallonia, photo) knows what he has to do after his first Olympic Games: "I have to gain more muscle, 3 to 4 kilogrammes. Now I am too light compared to my challengers. I am happy with my performance today. I started well, but came short in the final 30 metres." Britain's Ed McKeever was the king of the sprint at Eton Dourney, taking the gold.
In the men's K2 200m, Laurens Pannecoucke and Olivier Cauwenbergh came 4th in the B-final to take 12th place. "After coming 4th in the World Championships, this is a big disappointment for us", said Pannecoucke. "On the other hand, we managed a good time, so we can't be too disappointed."