High jump diva Tia Hellebaut left with mixed feelings
No 4th medal for Belgium at the Olympic Games in London: defending champion Tia Hellebaut was left with mixed feelings after coming 5th in the high jump competition. Russia's Anna Chicherova grabbed the gold after clearing 2.05 metres, Hellebaut didn't clear the 2 metres she had hoped for.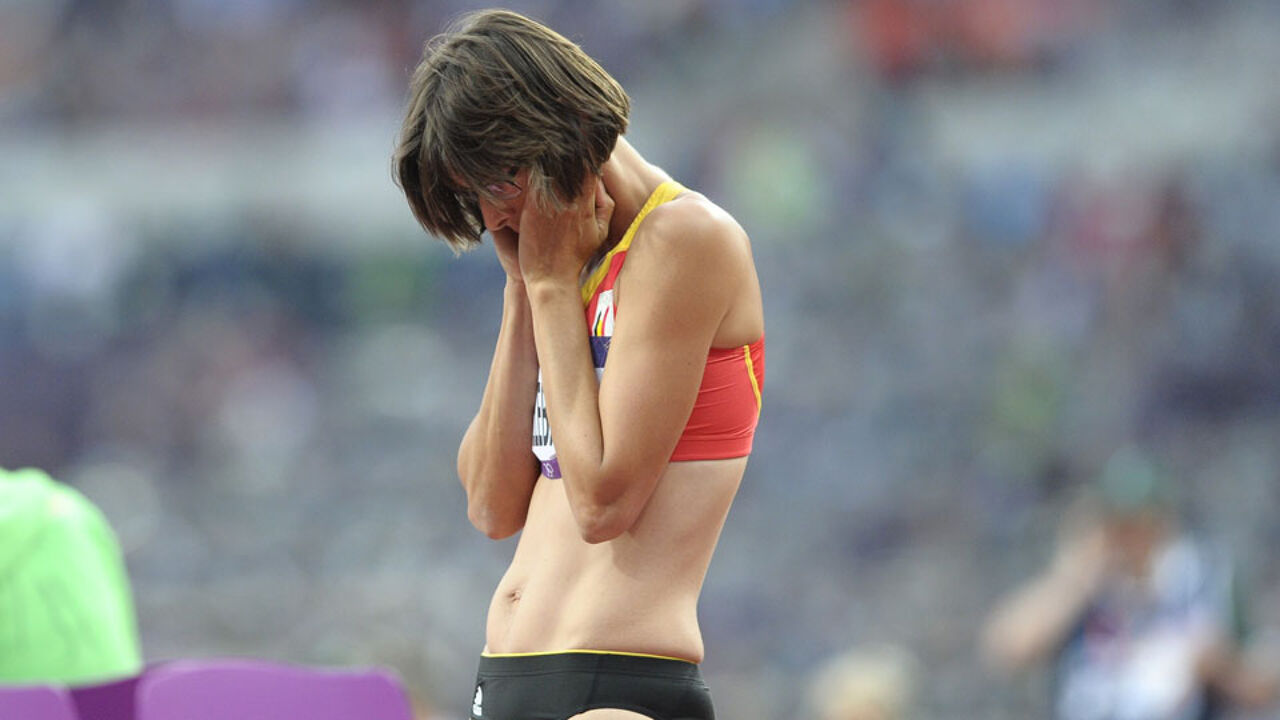 Tia Hellebaut carried the hopes of the Belgian fans for a 4th Olympic medal in London. After all, Hellebaut was the defending champion in the women's high jump. On the other hand, her season's best was only 1.97m whereas at least 2 metres would be necessary for a medal, insiders expected. On top of that, she had made a second comeback after giving birth to a second child.
Hellebaut was not at her best. She needed 3 attempts to clear 1.93m and only just avoided an early exit. Belgian fans had their hopes up again after she managed 1.97m at her first attempt, but the real challenge came at 2.00m.
The Antwerp athlete failed 3 times and knew she would return home without a medal. She came 5th, after 4 athletes cleared 2.00m.
Anna Chicherova was the only one to clear 2.05m and deservedly took the gold after dominating the competition. Rising star Brigetta Barrett of the U.S. took the silver, Russia's Svetlana Shkolina the bronze. Both managed 2.03m. Ruth Beitia of Spain came 4th after clearing 2.00m.
It was Tia Hellebaut's Olympic farewell. The 34-year-old veteran looked for consolation with her oldest daughter Lotte (small photo). The mother of two retired from the competition twice after giving birth to 2 daughters, but managed a double comeback. Her future plans are not clear, although it is impossible that she will continue until Rio 2016.
"She really wanted to break the 2 metre mark and had her mind set on that. She wanted to prove that she could do it. However, there are worse things in life," her partner and coach Wim Vandeven said. "She is 5th at the Olympics. That's not a bad result, is it?"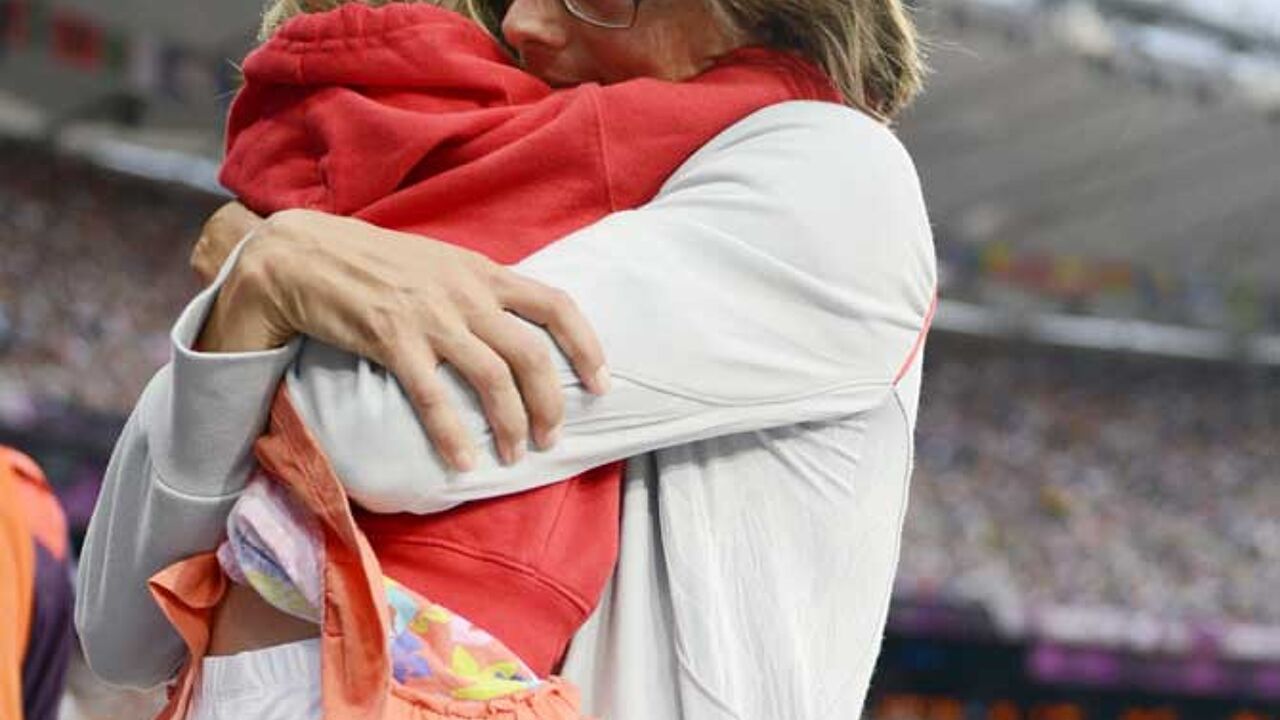 34-year-old veteran to continue or not?
"I have mixed feelings", Tia Hellebaut told reporters. "On the one hand, it was my goal here to clear 2 metres and that didn't work out. So I am disappointed. On the other hand, even 2 metres would not have been enough to grab a medal. I needed 2.03m for the podium and I don't know if I could have managed that. Looking back on the competition, I have to admit that the other girls were just stronger."
Hellebaut will not decide about her future just yet. "I am too emotional now. It would not be a good idea to take an important decision now. We'll see after the Ivo Van Damme Memorial (in Brussels on 7 September, red.)"
Sven Nys abandons MTB race
In the men's mountainbike race, the last Belgians in action were the Flemish cyclocross hero and former World Champion Sven Nys and Kevin Van Hoovels.
Nys switched from cyclocross to mountainbiking especially to qualify for London. He hoped for a spot in the top-8 after coming 9th in Beijing 4 years ago, but was not at his best and abandoned the race after a technical problem. Van Hoovels took 19th place, with Jaroslav Kulhavy grabbing the gold in the Essex countryside.