Wanted Belgian paedophile apprehended in Malta
A 61-year-old Belgian paedophile has been arrested by local police on the island of Gozo (Malta). The man was wanted by the Belgian authorities, after earlier convictions for child abuse. The news was confirmed by the federal police. The man will be extradited in the coming days.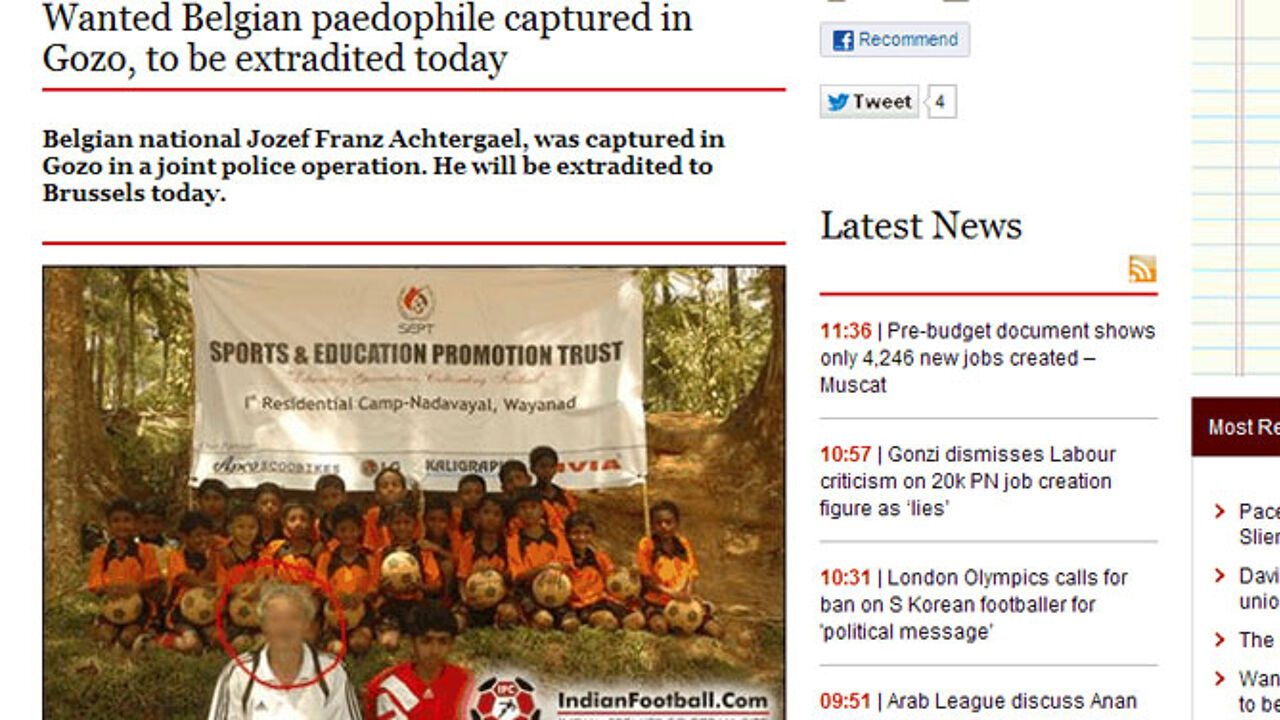 The man hails from Buggenhout in East Flanders and was on the run for the Belgian police after two earlier convictions for child abuse.
The East Fleming, a child psychologist, was arrested on Thursday evening. He was hiding for the police in a house in Xaghra, Gozo, local media report.
In the late 80ies, the man abused at least five children (some sources are talking about 50 children) as he was coaching a local football team in East Flanders, Red Star Opdorp.
He was sentenced to 7 years' imprisonment in 1995, but was released in 1999. He started a new life in India where he engaged in volunteer work for local football teams with young children (photo) and again started abusing children. In 2010, he was convicted a second time. He was not present at the trial, as he had Belgium fled before it started.