"Vangheluwe is being publicly crucified"
The disgraced former Bishop of Bruges Roger Vangheluwe has dismissed the further allegations of sexual abuse that emerged earlier this week. Bishop Vangheluwe's solicitor Joris Van Cauter writes in an open letter published in Thursday's editions of the dailies 'De Standaard' and 'Het Nieuwsblad' that "my client is being put down in the media without any investigation having been carried out."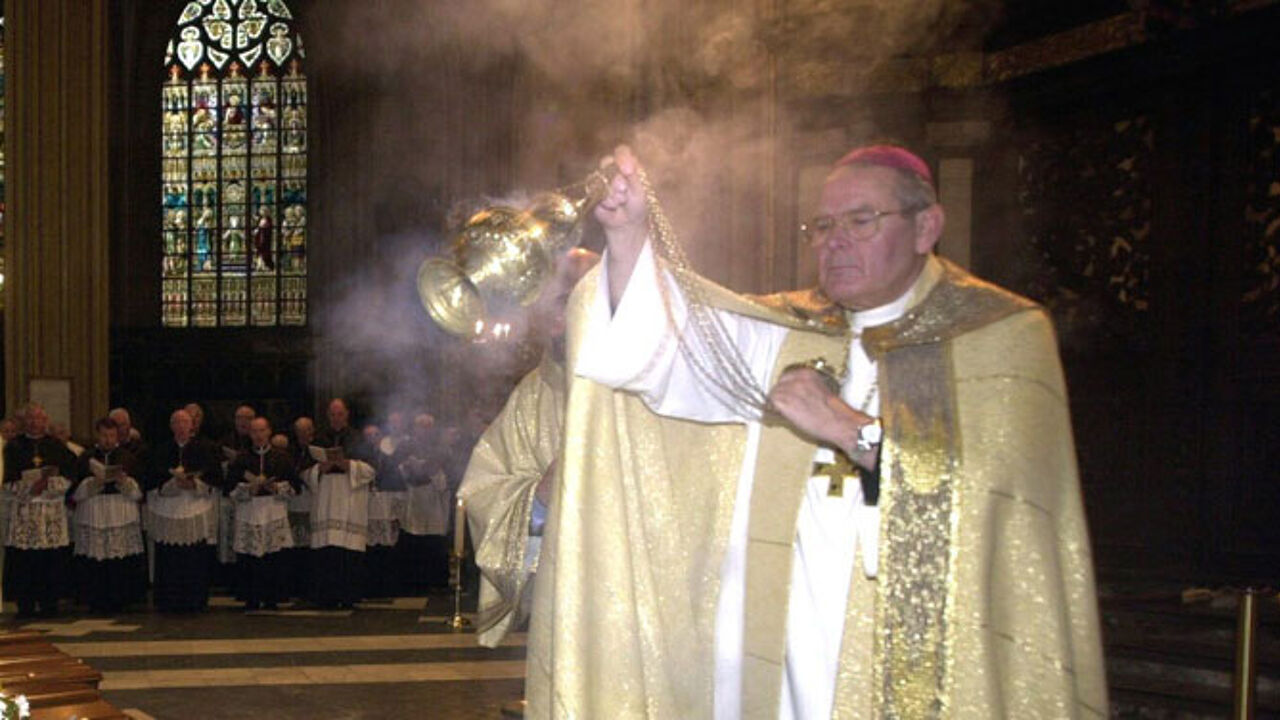 "It won't make me more popular by publicising the fact that I'm Vangheluwe's brief. I'm not happy having to react, but it was all becoming too much."
Mr Van Cauter added that the discussion surrounding the fresh allegations made against Bishop Vangheluwe has centred solely on whether he can still be tried (as the alleged crime may have happened too long ago to bring a prosecution) and, if tried, what sentence the disgraced clergyman should receive.
"Vangheluwe is being publicly crucified. It has entirely escaped the media that the allegations may not be true. The debate is only about what sentence he should be given and whether or not he can still be tied. I am horrified".
"It's as though we're back in the 1990's when people made anonymous accusations."
"A trial should be conducted in court. However, 'De ochtend" (VRT radio current affairs programme) and Terzake (VRT television current affairs programme) have become today's courts. "
"It's no longer about the rights of the victim; this has become a damage infliction operation. The way in which the complaint has been presented in the media and the fact that we know nothing about the case make it all too much."
On Tuesday the weekly magazine Humo reported that the judicial authorities were investigating fresh allegations of child sex abuse involving Bishop Vangheluwe. A former resident of a church-run childrens' home alleges that the bishop abused him over a five-year-period in the 1990's.
Mr Van Cauter says that his client learned of the new allegations through the media and that he is deeply hurt. He added that Bishop Vangheluwe "strongly refutes the allegations".