Strong Belgium victorious in Low Countries' derby
The supporters had been looking forward to it for months and the country's largest sport stadium, King Boudewijn Stadium in Brussels, was sold out weeks in advance. Any match between Belgium and our northern neighbours (even a friendly) is something special. For our readers from across the channel you can best compare it to anticipation and rivalry that surround a Scotland v England match.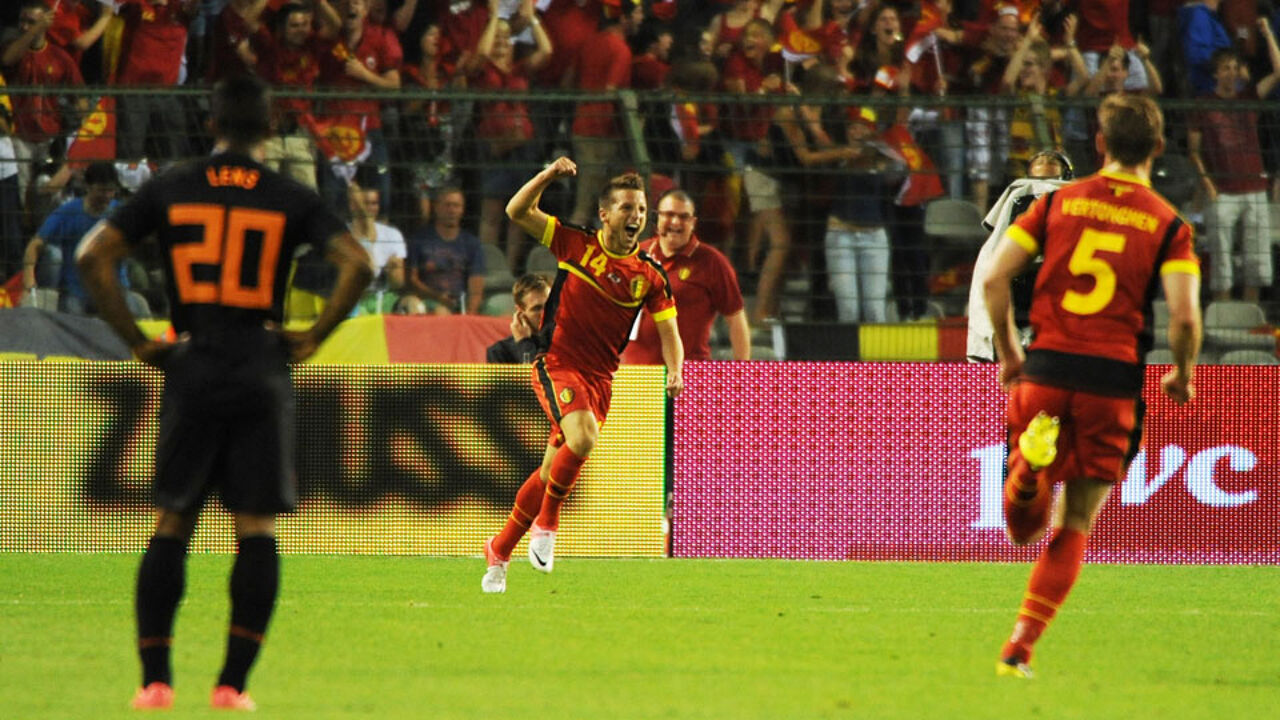 47,000 people, the vast majority dressed in red, packed the stadium and created a great atmosphere. Although the booing during the Dutch national anthem was probably a little over the top.
Although the Dutch started strongly, it was the Belgians that took the lead. Mirallas crossed to Benteke and the Racing Genk striker kept his cool to put Belgium one up on 20 minutes (photo).
The minutes that followed saw the Red Devils push forward.
The Dutch looked out of sorts. However, they soon recovered and were soon creating chances in front of Thibaut Courtois' goal. Narsingh was especially strong on the right wing.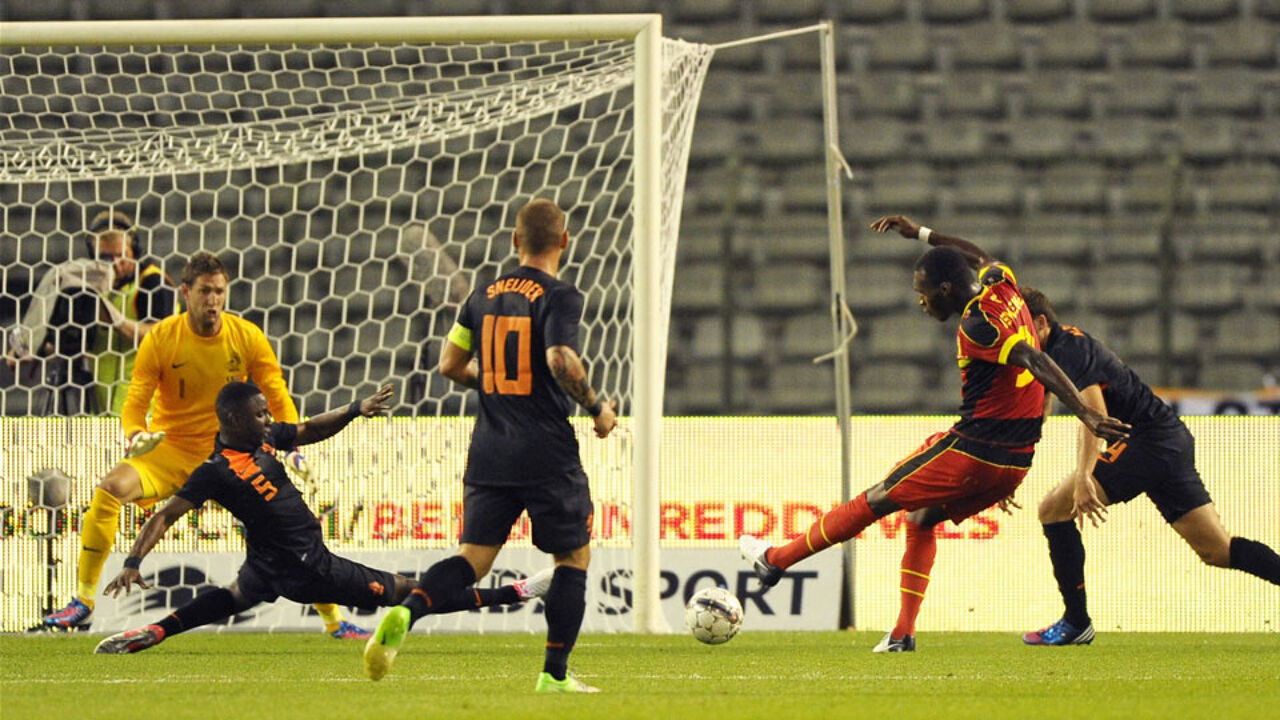 Second half goals
It was more of the same early in the second half. The Dutch drew level on 54 minutes after some excellent work by Robben left Narsingh free to score an easy goal.
Robben did it again just minutes later. This time it was Huntelaar that scored and the Dutch were 2-1.
Could joy be about to turn to tears for the army of Red Devils supporters?
The Belgian Coach Marc Wilmots saw that it was time to act. De Bruyne was brought in for Mirallas and Dembélé for Hazard.
A little later, Dries Mertens (top photo) and Romelu Lukaku were brought in for Chadli and Benteke respectively.
This proved to be a turning point in the match with both Lukaku and Mertens playing an important role in what was to follow. Mertens put the Red Devils level on 75 minutes with Lukaku making it 3-2 just two minutes later.
Jan Vertonghen put the icing on the cake for the Belgians when he made it 4-2 ten minutes from time. Job done!
The win will boost the Red Devils' confidence ahead of next months' World Cup qualifiers against Wales and Croatia, both of whom lost their respective friendlies on Wednesday evening.