Bus accident leaves one person dead
On the E40 Motorway between Liège and Aachen, a Czech bus carrying German passengers left the road and ended up in a green area with trees in the verge. One passenger sustained heavy injuries and succumbed in hospital, 24 others had light injuries. The other passengers were transferred to a sports centre in the municipality of Soumagne.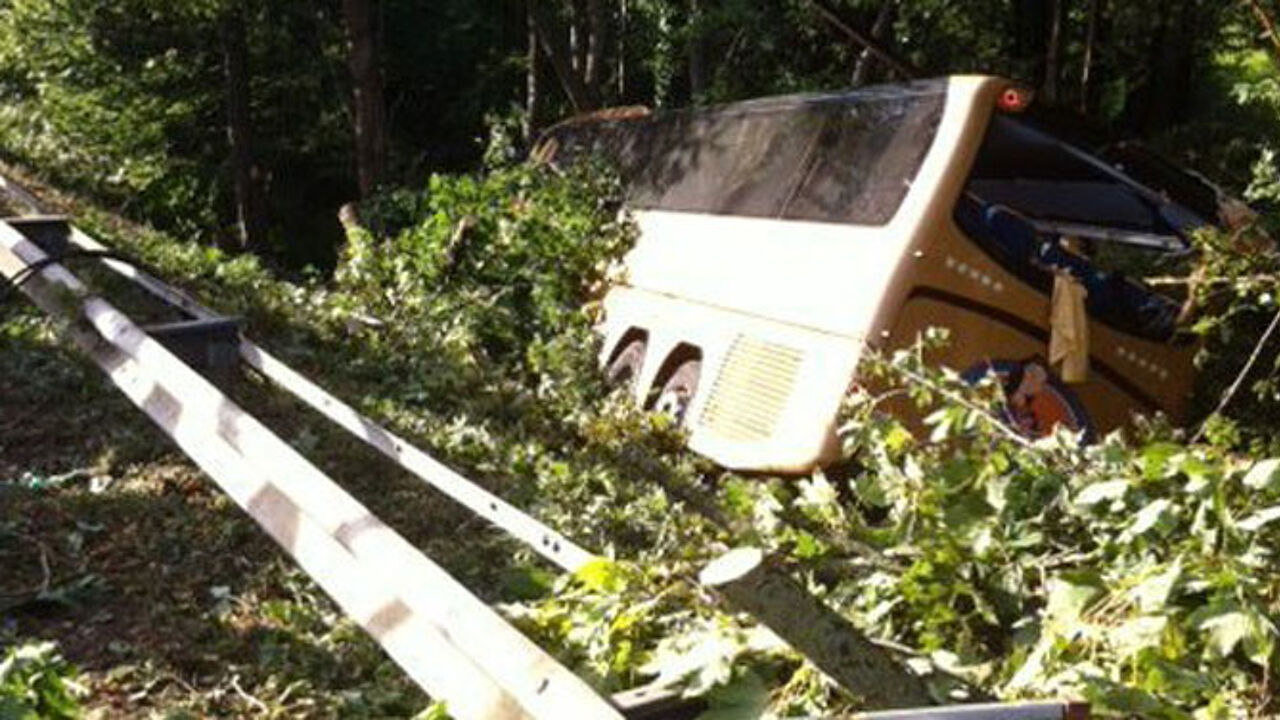 The accident happened around 6.15 a.m. on Sunday. A coach with a Czech number plate ended up alongside the motorway in Cerexhe-Heuseux, in the municipality of Soumagne in Liège province.
The bus was carrying young German tourists from Munich and was returning from Paris, heading for Germany. There were 61 persons in the bus, 59 passengers and 2 drivers.
One passenger, a guide, was heavily injured and was brought to hospital by helicopter. However, it was too late. The victim died in hospital. 24 others had light injuries and were transported to local hospitals by ambulance. The other passengers, who escaped unharmed, were transferred to a local sports centre in Soumagne where they could receive psychological aid and have breakfast.
It is not yet clear what caused the accident, but it is possible that the driver lost his concentration and fell asleep behind the wheel.