Protest march against early release of Michelle Martin attracts 5,000
In Brussels, an estimated 5,000 demonstrators have taken part in a protest march against the early release of Michelle Martin from prison. Martin, the ex-wife of the notorious Belgian paedophile and child killer Marc Dutroux, could leave prison in one of the coming weeks. Demonstrators also demanded changes in the judicial system.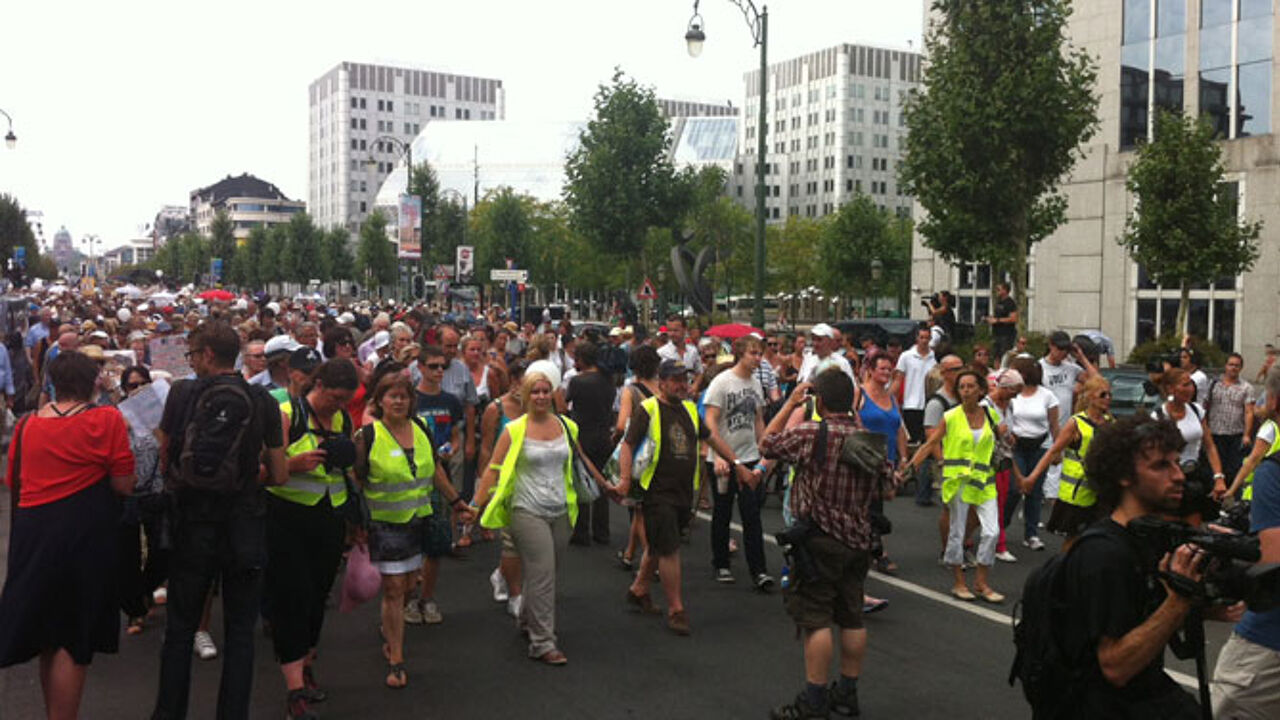 Michelle Martin was sentenced to 30 years in gaol, but could be released early after spending 16 years behind bars, as she served more than half of her sentence.
The march was organised by Jean-Denis Lejeune, the father of Julie, one of the young girls that died. There were no reports of incidents, although some demonstrators needed medical assistance due to the heat. Paul Marchal, the father of An - one of Dutroux' victims - says that Martin should not be released from prison. The Court of Cassation is expected to take a decision in 10 days' time.
Some parents and relatives of the Dutroux victims had a meeting with Justice Minister Annemie Turtelboom after the march. They demand changes of the judicial system in Belgium, including more rights for the relatives of the victims who should have a stronger voice in a judicial case.