Gordel moves to Alsemberg after Francophone "no"
The Gordel will have a start and finish in Alsemberg instead of Sint-Genesius-Rode. This was announced by the Flemish Sports Minister Philippe Muyters (Flemish nationalist). The news comes after the Rode municipality voted against staging the Gordel late yesterday during a turbulent session. Even the European President Herman Van Rompuy engaged in the debate.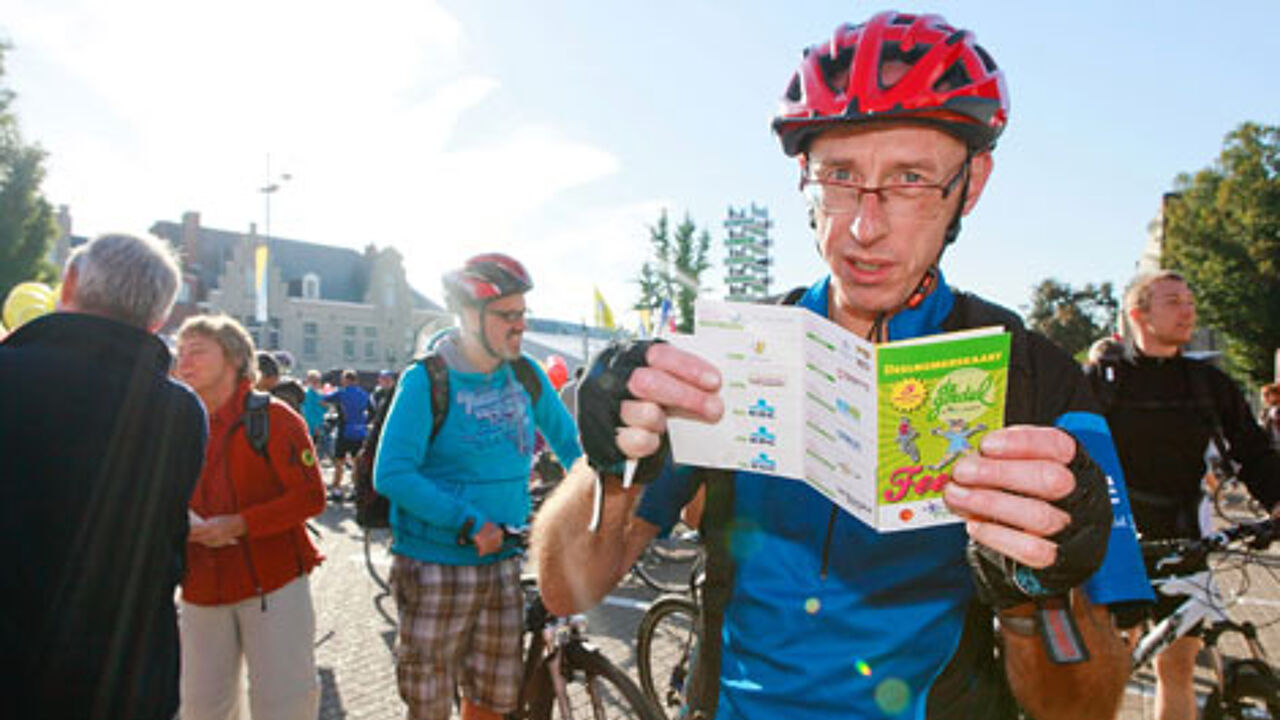 The Gordel is an annual mass sports event that was initially created to highlight the Flemish character of the Flemish municipalities around Brussels. With the constituency of BHV having been split, the sports event will see its 32nd and final edition on 2 September.
The Gordel has different places where day-trippers can start or finish their tour, opting for a bike trip or rambling route. Traditionally, the Flemish municipality of Rode hosts one of these locations, but not this year.
Incidents as Rode council votes against
The Francophone majority on the local council voted against the Gordel late yesterday claiming that it costs a lot of money and that it causes quite a disturbance. Mr Muyters was surprised by the announcement and the Flemish alderman on the local council called it "pestering."
Yesterday evening, the Flemish opposition in Rode (8 aldermen of a total of 25) tried to convince Mayor Myriam Rolin (Francophone Christian democrat) to stage the Gordel after all, arguing it wouldn't cost the municipality a penny after all, as the bill would be paid by organisers Bloso.
The actual vote gave rise to a small scuffle at the local town hall as Flemish demonstrators who had assembled in the streets of Rode took their protests to the council (small photo).
The Gordel will not stop in Rode, but will still pass through its territory. The stopping and starting place has now been moved to nearby Alsemberg, no more than 850 metres away from the original location in Rode.
In 3 decades, the Gordel became much more than just a mass event to underline the Flemish character of the towns around Brussels. It was simply an event for the whole family, an event to have fun and to take some physical exercise rather than a political showing. Mr Muyters is still thinking about a successor event for De Gordel, which attracted tens of thousands of sports enthusiasts in recent years.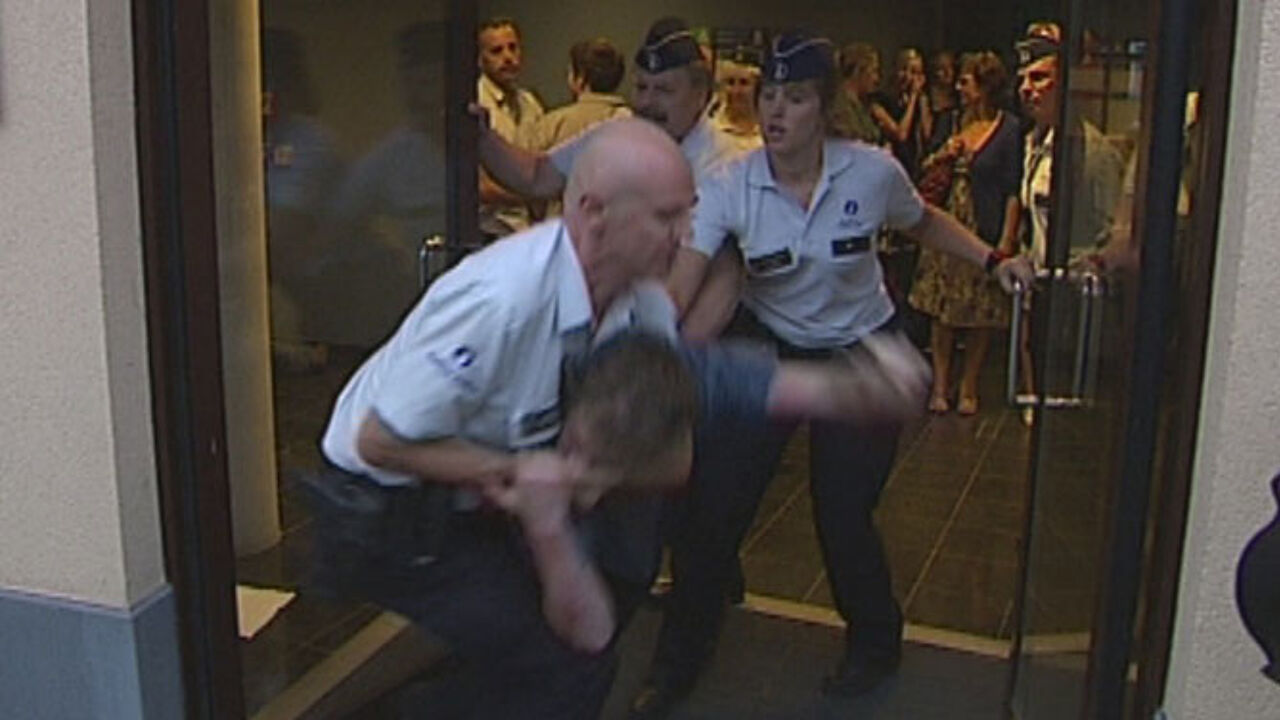 Herman Van Rompuy: "I start in Rode anyway"
Even the permanent President of the European Council, Herman Van Rompuy, was dragged into the matter. Mr Van Rompuy lives in Sint-Genesius-Rode and told Het Nieuwsblad "I will start in Rode, just like last year and the years before. Together with my wife and friends." Mr Van Rompuy is not happy with the council's decision.
Mr Van Rompuy's wife, Geertrui Windels, will take part in the local elections in Rode, as she heads the list "Respect", a cooperation between all the Dutch-speaking parties and a number of expats in Rode.