Real estate prices down: "The start of a trend"
Real estate prices in Belgium were mostly going up over the last years, but in the second quarter of this year this trend seems to be stopped. Property prices for houses, villas and flats dropped slightly between April and July. Until the start of 2012, they had been climbing almost continuously.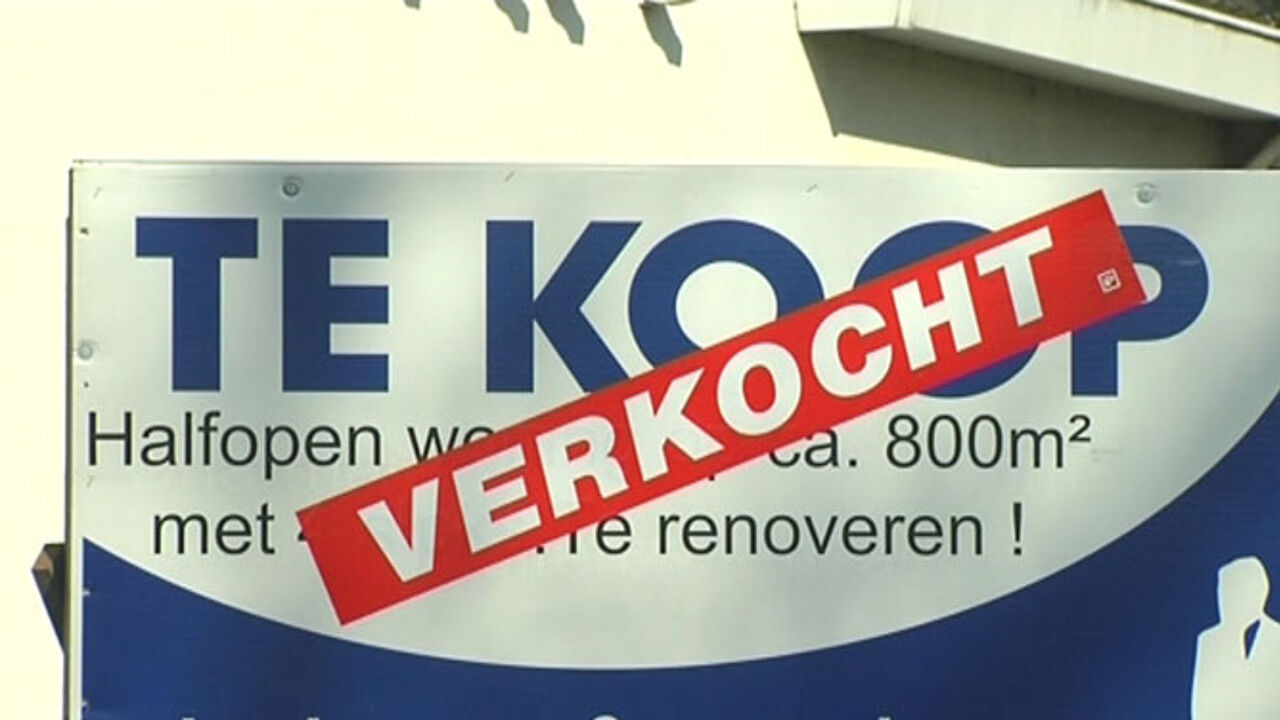 Luc Machon of the professional institute for real estate agents says that this does not come as a surprise. "I can't say we didn't expect it. The big increase already came to a standstill some time ago. The market is cooling down and this is not bad actually. I am more concerned about markets that show a sharp increase. Look at Spain or the Netherlands: I am glad that our real estate market is performing like this in these difficult times. The trend that we are seeing now, will probably continue in 2013-2014."
A house in Belgium on average costs 190,000 euros. In Flanders, this is a bit more, in Wallonia, this is a lot less. The drop does not apply to building lot, where prices keep going up due a shortage.
The Brussels municipality of Elsene has the most expensive properties. You pay over 511,000 euros on average for a house. The top-10 of the most expensive places to buy a house mostly contains Brussels municipalities. Elsene is followed by Sint-Pieters-Woluwe, Sint-Lambrechts-Woluwe and Etterbeek on 4. The first Flemish municipality is Kraainem on 9.
If we only take Flanders into account, the list is headed by Kraainem, followed by Wezembeek-Oppem, Knokke-Heist, Tervuren, Meise, Linkebeek, Boechout, Overijse, Rijkevorsel and Herne.
The cheapest municipality to buy a house is Quaregnon near Mons in Hainaut province. The best deals can be made in Wallonia. Looking at Flanders, Ronse turns out to be the cheapest municipality. Following are Zoutleeuw, Menen, Kluisbergen, Gingelom, Ledegem, Lo-Reninge, Heers, Tongeren and Geraardsbergen. Limburg province is the cheapest area for real estate.