Police charge demonstrators at Malonne Convent
Violence has erupted at a demonstration outside the Convent of the Poor Clares in Malonne where Michèlle Martin, the former wife of the Belgian child sex killer Marc Dutroux, has found refuge after she was released early from gaol.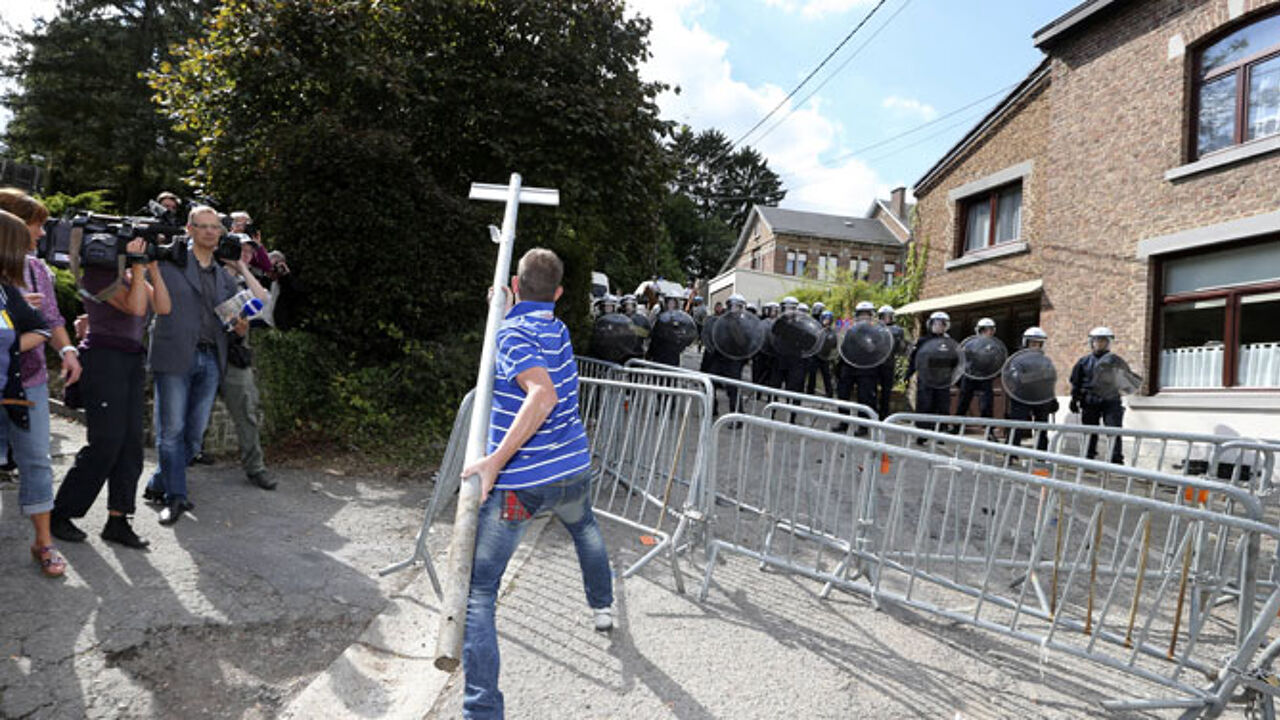 A 100 people took part in the demonstration. Two people were arrested when they threw stones at the police.
The demo was organised via social networking websites. Local police in the Walloon municipality had to call in reinforcements from the federal police reserve.
The protest started peacefully but shortly before 2PM a number of hotheads set off jumping jacks and hurled stones at the police. Police charged and used pepper spray.
Amid local protests Michelle Martin, who received a thirty year prison sentence after she was convicted on charges to the willful neglect of children leading to their deaths, arrived at the convent only last week.