Flemish go belting around Brussels for the last time!
Sunday is a red letter day for the sporty-minded in Flanders as it's time for the Gordel or 'Belt'. The Gordel is a mass sports event set up 32 years ago to emphasise the Flemish character of the 'Vlaamse Rand', the Flemish municipalities bordering our multi-lingual capital.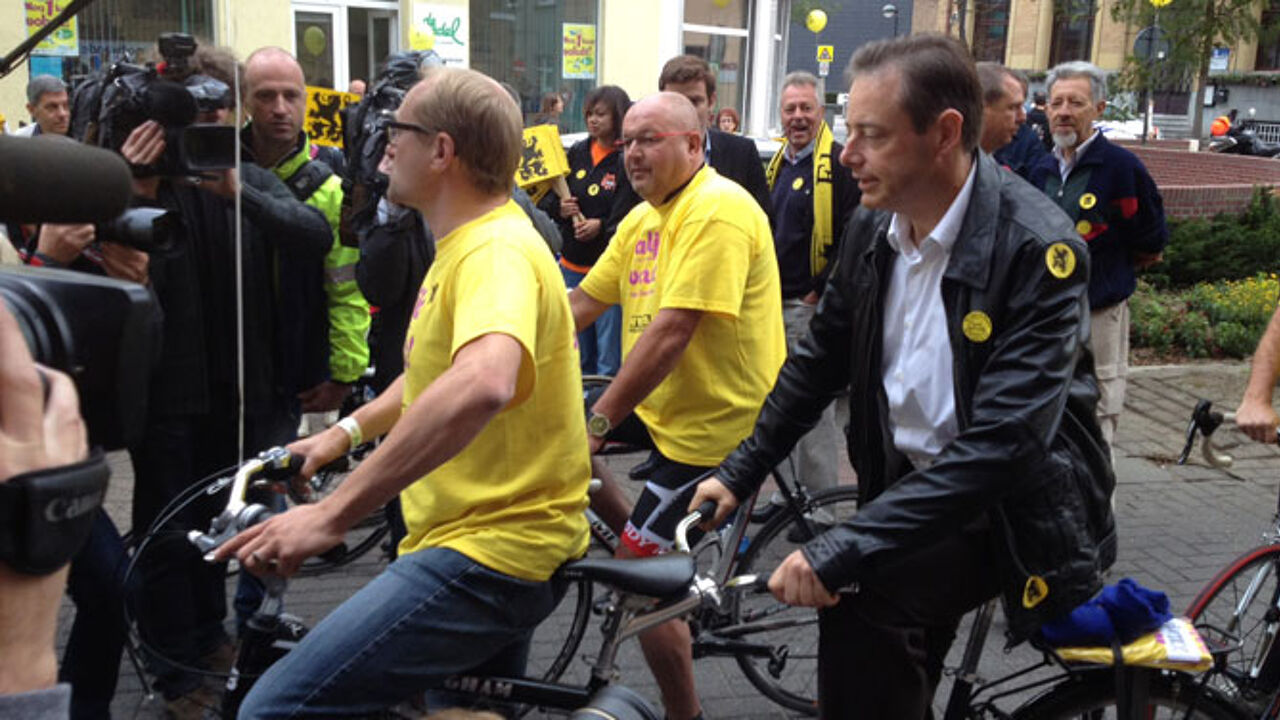 For many years the Flemish character of the Rand has been under threat as more and more Francophones fled the hustle and bustle of the busy city choosing to set up home in the leafy surroundings of the Flemish towns and villages nearby. Many feared that the Rand would undergo the same fate as Brussels itself. Once a city where 'Flemish' was the main tongues, it has now become a Babylon with nearly as many tongue as people!
The Gordel has been one of the ways that the Flemish authorities have used to say that incomers are welcome, but please try to fit in with local society.
Organised by the Flemish Sports Agency Bloso the Gordel has a clear political message, but in the many years it has been run the sporting character has taken the upper hand. Flemings go 'gordelen' or 'belting' around Brussels and can choose from a wide selection of routes for cyclists and ramblers that cover various distances to suit everybody's taste. The event has become a fun day out for all the family.
For many years the splitting of BHV was one of the main planks of the Gordel's political message.
This year following the passing of legislation splitting the Brussels Halle Vilvoorde Constituency and Judicial District the Gordel is being organised in its present form for a last time, but Sports Minister Muyters (nationalist) has already made it clear a successor event will again be staged next year.
Participants, called 'Gordelaars' or 'Belters', can set out from starting places in Zaventem, Overijse and Dilbeek. After the Francophone majority on the local council in Sint-Genesius-Rode failed to back this year's Gordel, the start was moved to Alsemberg.
Gordelaars in Zaventem included the Flemish Christian democrats Wouter Beke (party leader), Belgian Finance and Deputy Premier Steven Vanackere and lawmaker Eric Van Rompuy, the brother of the European Council President. Members of the radical Language Action Committee chained up the bikes of several Christian democrat politicians in protest against concessions made as part of the BHV deal.
Mr Beke told reporters that the actions of several Francophone mayors in the Vlaamse Rand show that they still have to digest the split (that puts them on the wrong side of the border).
Tacks were strewn on the route of the 100 km route between Dilbeek and Wemmel this morning. Members of the Language Action Committee also set up a check-point of their own in Sint-Genesius-Rode to protest against the boycott by the municipal authorities there. They handed out stickers saying "I was in Rode and I will be back."
The Flemish nationalists of N-VA did not support the BHV deal and are insisting that the Gordel should be organised again next year and again with a political message. Federal lawmaker Ben Weyts: 'Incidents show that the BHV deal didn't solve the problems. The new privileges awarded to Francophones are causing new problems. The Francophones feel they are now lord and master here!'