Jenson Button wins eventful Belgian GP
Britain's Jenson Button won Sunday's Belgian Grand Prix at Francorchamps. Fernando Alonso, the current leader in the world championship race, and Lewis Hamilton crashed out of the race in the first bend.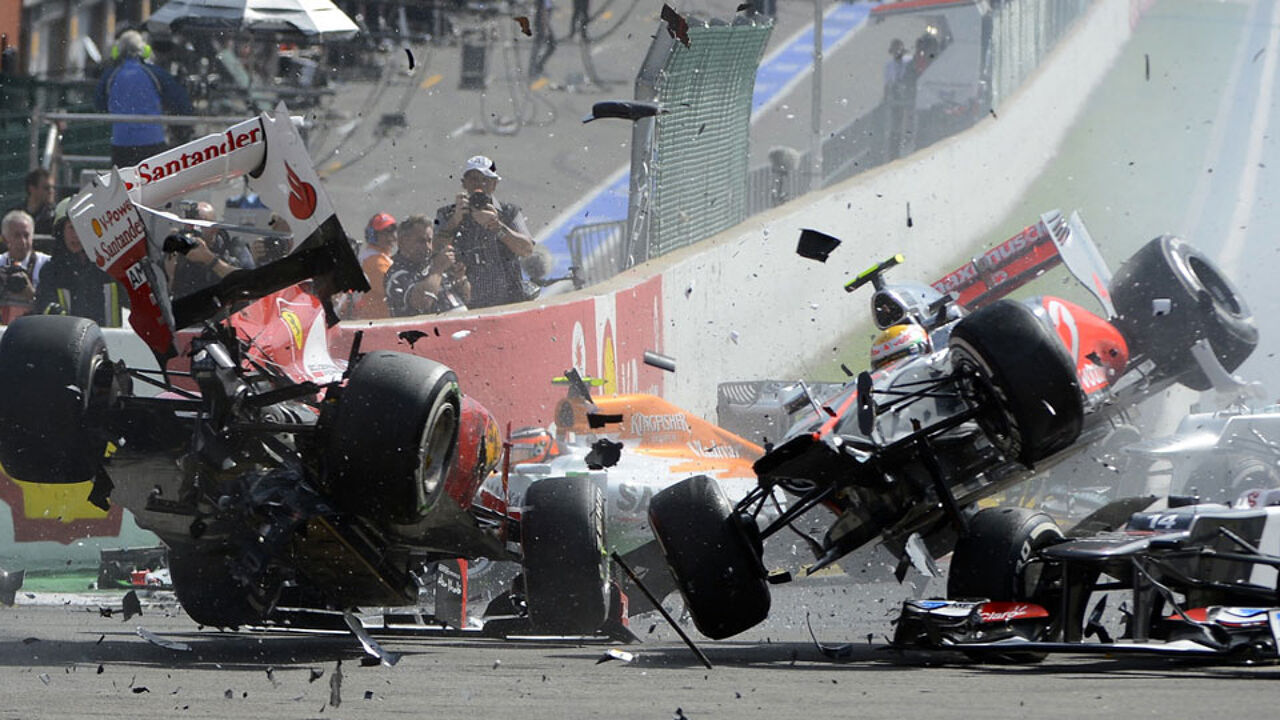 It was a particularly spectacular start to the Belgian Formula One Grand Prix this year. Smoke streamed out of Kobayashi's vehicle forcing several others to change course. Grosjean touched Hamilton and in the first bend, called La Source of The Source, and  they both crashed into and over Alonso. The drivers had no time to break.
For Perez too the Belgian GP was over in a flash.
Jensen Button in his McLaren took scant notice of these goings on and throughout the race built up his lead. He raced to the finish unchallenged.
Michael Schumacher too benefited from the chaos at Francorchamps and seemed on course for a place among the top three in this his 300th Grand Prix, but after several pit stops he fell back.
For world champion Sebastian Vettel Francorchamps improved his ranking. He jumped from tenth to second place and is now challenging Alonso, who remains in the lead.
After the race Button told newsmen: "This is a special day for me. I enjoyed driving in the lead on this special circuit all the way to the flag. Let's hope I can manage this again in Monza next week."