The sound of clarions accompanied the official opening ceremony at the new City Hall in Ghent on Saturday night. The new hall is located next to Ghent's historic town hall and at the foot of the Ghent Bell Tower. Its arrival met with the usual controversy. The people of Ghent have strong opinions and are not used to hiding them.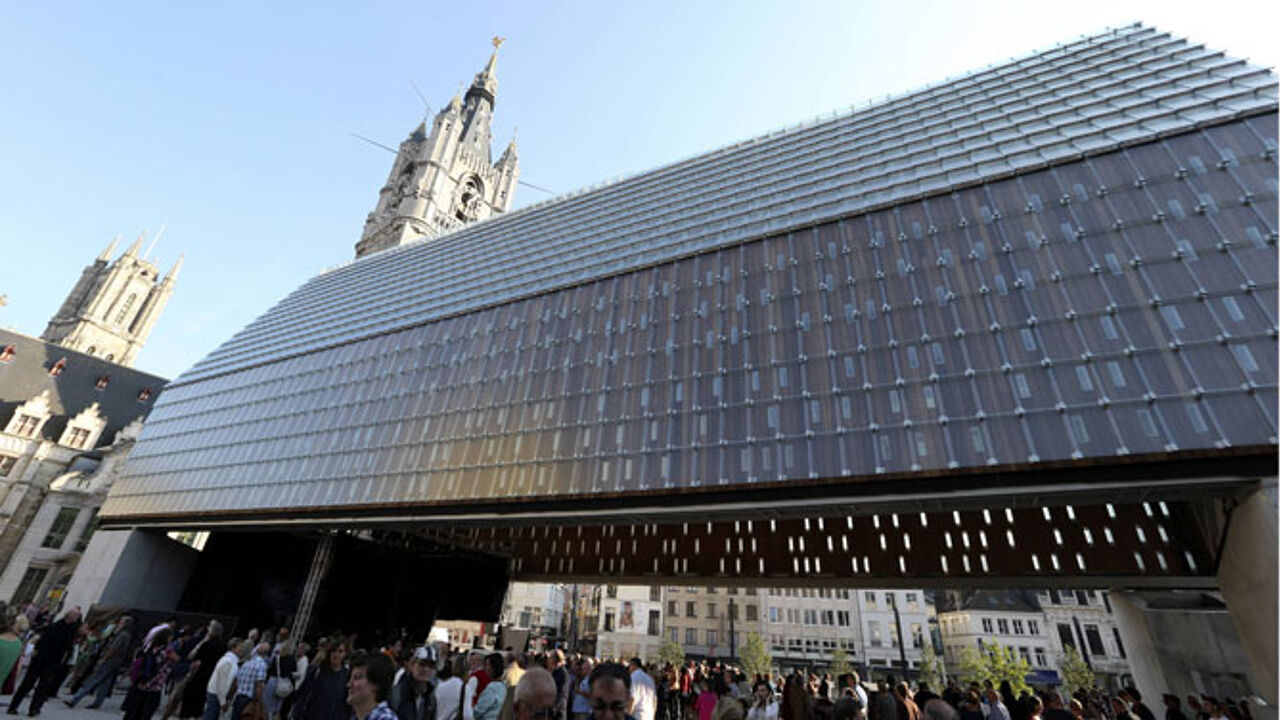 All afternoon street theatre prepared the locals for the official opening ceremony. The artists let their imagination run riot in the depiction of the city's history.
The new City Hall forms part of the KoBra Project and was designed by the Ghent architects Robbrecht & Daem - Marie-José Van Hee.
The building has attracted a lot of criticism because it obstructs the view of the city's historic bell tower. Evil tongues have already dubbed the construction 'The Stable' as two sheep are incorporated into the building.
A pedestal for the Mathilde Bell stands outside the hall. The bell was supposed to be hung in the bell tower, but because the tower suffers from stability problems a different solution had to be found.