Baby dolphin born in Seapark in Bruges
The Boudewijn Seapark in Bruges has welcomed the birth of a new dolphin. The baby dolphin, a male, was born on Monday night.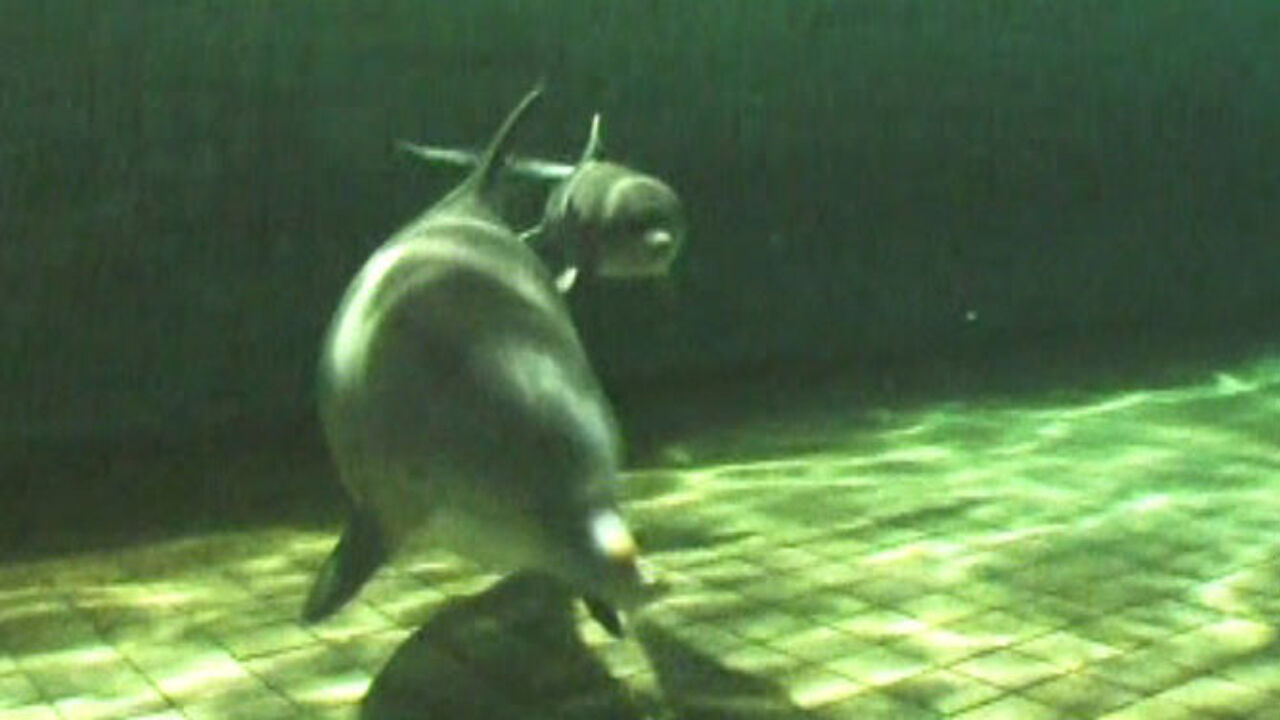 Seapark's Geertrui Quaghebeur: "Everything went very smoothly. The baby dolphin was expected at the end of August, but we had a longer wait on our hands. The birth itself was over in barely 45 minutes. Everything is OK. Mother Roxanne and the baby dolphin are doing fine.
The baby dolphin hasn't got a name yet, but members of the public are free to make a suggestion via the Seapark's website. People who take part can win a season ticket for next year.
Geertrui Quaghebeur: "We're tremendously proud of the birth of a new dolphin because we haven't seen a birth here since 2003."
The baby dolphin measures 1 metre and weighs 20 kilos. The public will have to wait at least three months before the new baby dolphin goes on show.
Nearly ten years ago Roxanne gave birth to Ocean, who is still at the Boudewijn Seapark. Roxanne, who is now 27 years old, was pregnant with twins last year, but both were stillborn.