Second Belgian gold at Paralympics
Belgium's equestrian Michèle George has won a second gold medal at the Paralympics in London.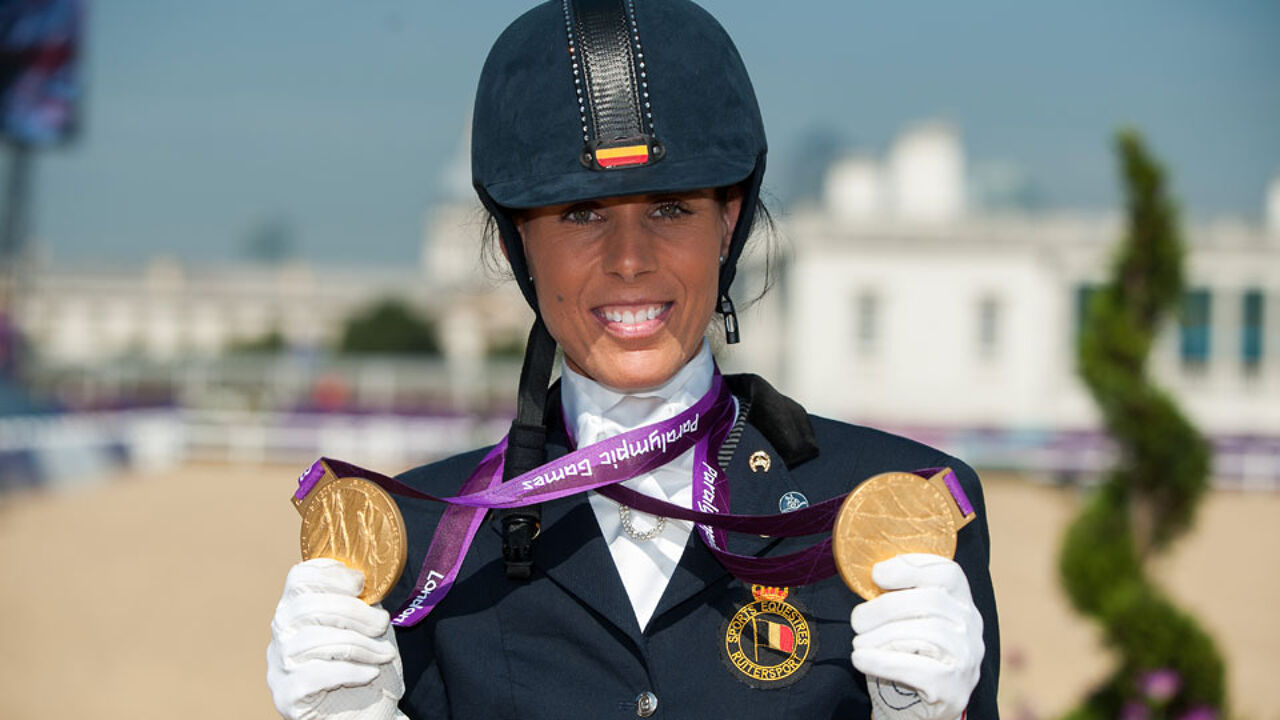 Last Sunday she won gold in the individual dressage event. Today she secured only the second Belgian gold at London 2012 by winning the Freestyle event together with her horse Rainman.
In the Freestyle event it is the equestrian him or herself who chooses the routine and the music. The 38-year-old Belgian won ahead of the British favourite, Sophie Wells and the Dutchman Frank Hosmar.
George was the first of the top favourites in action and with 82.100 points she put them all under pressure from the start.
The Belgian is paralysed on one side and rides in Grade 4 for equestrians with the smallest disabilities.
Michèle George was clearly over the moon with her second gold: "This is an incredible and splendid experience that I will never forget."
"I am particularly proud given the difficult circuit I finished with my horse. Rainman is an extremely difficult horse to work  with. I had to show a lot of character in order to finish with him. I am glad I persisted."