US embassy evacuated due to suspect van
The US embassy in Brussels and the office of the Belgian Defence Minister were evacuated for a while on Wednesday after a suspect delivery van was spotted outside the premises on the Regentlaan in Brussels.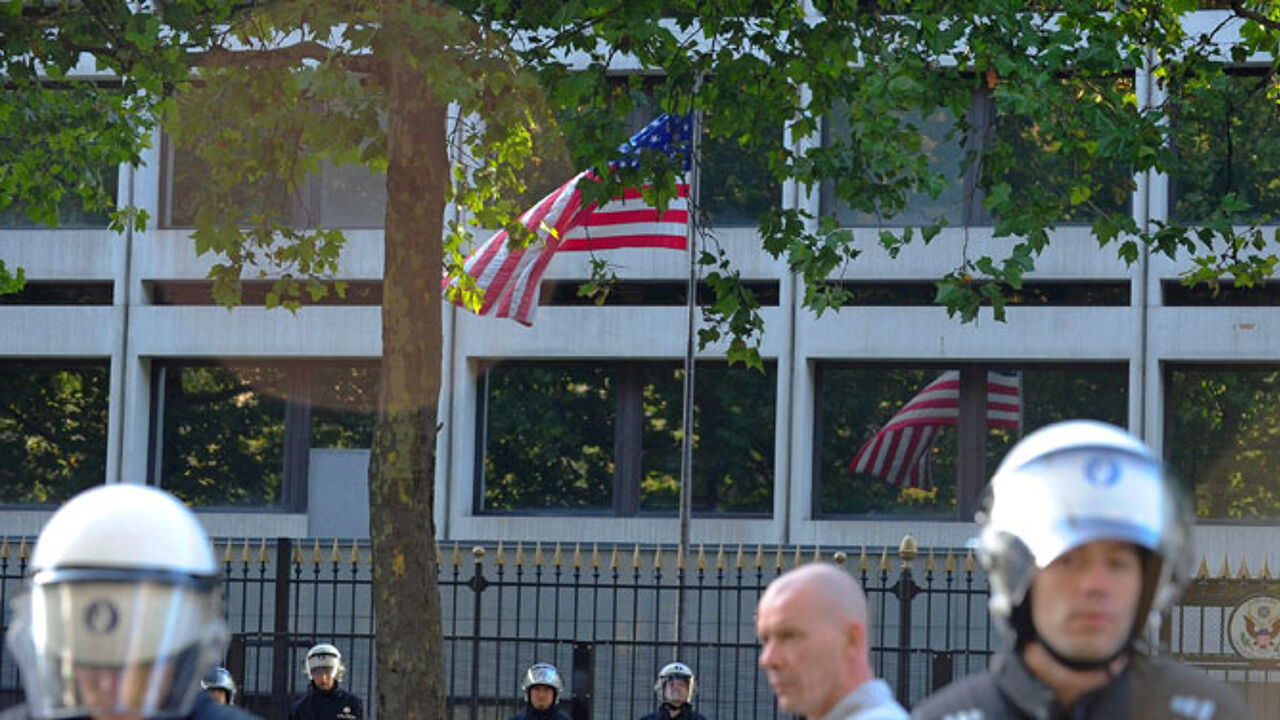 Police cordoned off the entire area and imposed a security exclusion zone. The security alert was lifed at 3:30 PM after a thorough examination of a suspect van.
The suspect delivery van hadn't got any number plates. The Belgian army's bomb disposal squad DOVO examined the delivery van using a robot. DOVO established that the vehicle did not contain any explosives. The blue delivery van attracted attention after it was noticed that it contained a number of electric wires in places where you would not expect these to occur.
The incident caused great disruption to traffic on the Madou intersection of the inner Brussels orbital ring road.