Red Devils make it four out of six
Belgium made it four points out of six with a one-all draw in the second of our national football team's World Cup qualifying group matches on Tuesday evening. The Red Devils drew one-all against Croatia at the King Boudewijn Stadium in Brussels. The match couldn't have started worse for the Belgians, as the Manchester City captain Vincent Kompany deflected a Croatian cross into the path of Perisic.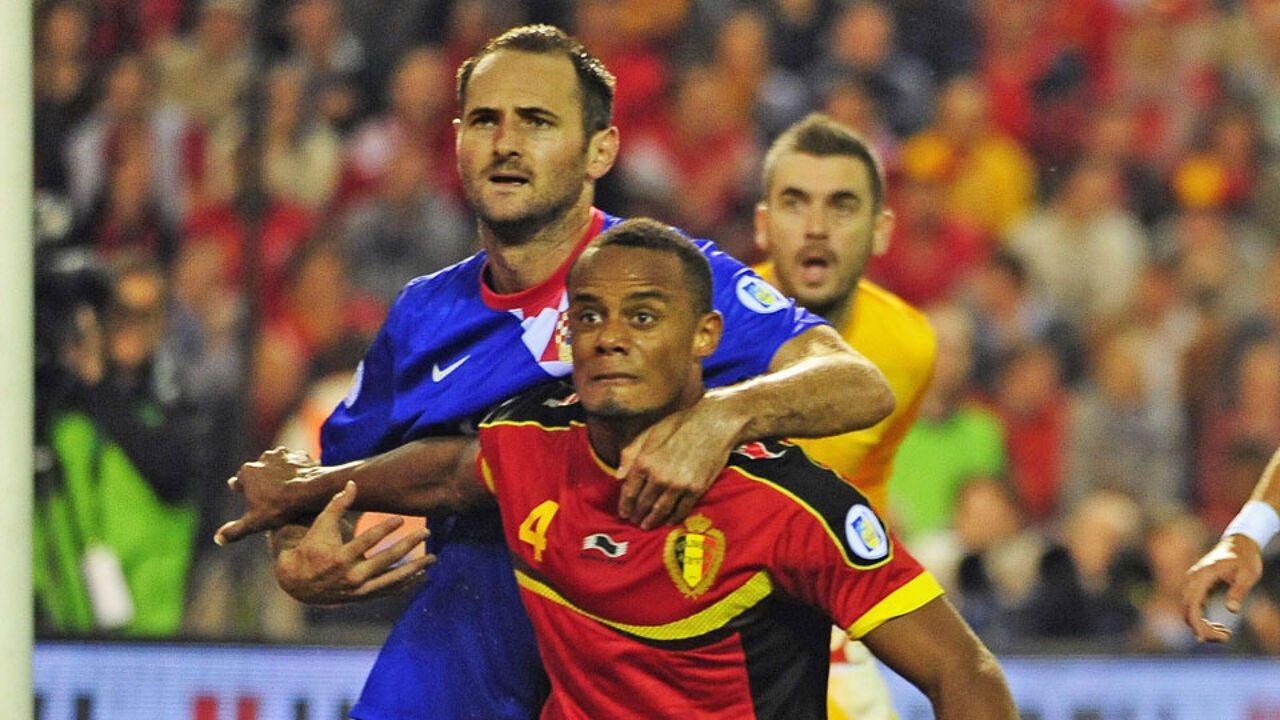 The former Club Brugge player had all he needed to put his country one-up on seven minutes.
Belgium had the lion's share of possession, but failed to make an impression up front. The Croats played as a tight block, leaving little if any room for the Red Devils up front.
However, in the closing stage of the first half Belgium turned up the heat and this was rewarded by a world-class goal from Anderlecht's Gillet.
The Red Devils continued to turn up the pressure. A Witsel dibbled up field and found Beteke. However, his shot was deflected out of danger by a Croatian defender.
The Croats seemed satisfied with a draw. However, the Belgians weren't. Coach Marc Wilmots brought in Fellaini, De Bruyne and Mirallas. Kevin Mirallas had two good chances to give the Belgians victory, but it was not to be.
The Red Devils had a lucky escape a just before the final whistle when Vida had an excellent chance to give the Croats victory.