Two British girls in the spotlights at "In Flanders Fields"
On Thursday morning, the new In Flanders Fields Museum in Ieper (West Flanders) welcomed its 100,000th visitor since it was reopened on 10 June. July turned out to be a record month with over 40,000 visitors.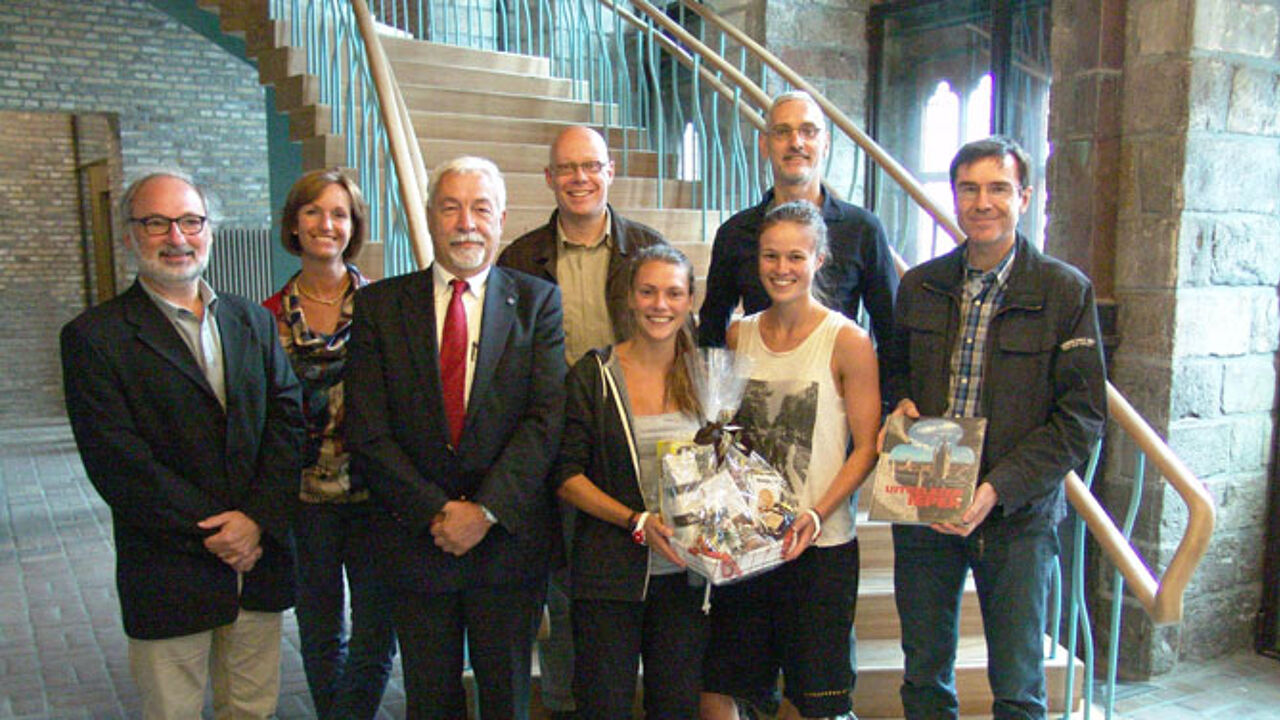 The museum is devoted to the Great War and was completely refurbished and extended. It reopened officially on 10 June.
The new museum is a success. 3 months after it reopened its doors to the public, In Flanders Fields welcomed its 100,000th visitor, which is much earlier than expected. This is mainly thanks to a successful month of July, which set an all-time record with 40,377 in one month - the previous mark was set in May 2000 with 33,080 visitors.
The honour of the 100,000th visitor went to 20-year-old Amy Young from Birmingham, who had travelled to Ieper with her friend Lucie Cadwell from Middlesbrough. They received a gift and had their picture taken together with members of the management.
"IFFM2 has taken a very strong start", says Business Manager Peter Slosse. "This proves that the relaunching after a complete renovation works. We also receive good comments from the visitors."
The success can also be explained by the fact that the 100th anniversary of the Great War (1914-1918) is coming closer, and also by the bad weather in July. "It's especially Flemish visitors who account for the surplus. As from 2013, we also expect more British tourists."