Car Free Day in Brussels and 20 other Flemish cities
Sunday is Car Free Day in the Flemish capital and in a score of other towns and cities across Flanders. In Brussels cars are banned from the roads between 9AM and 7PM.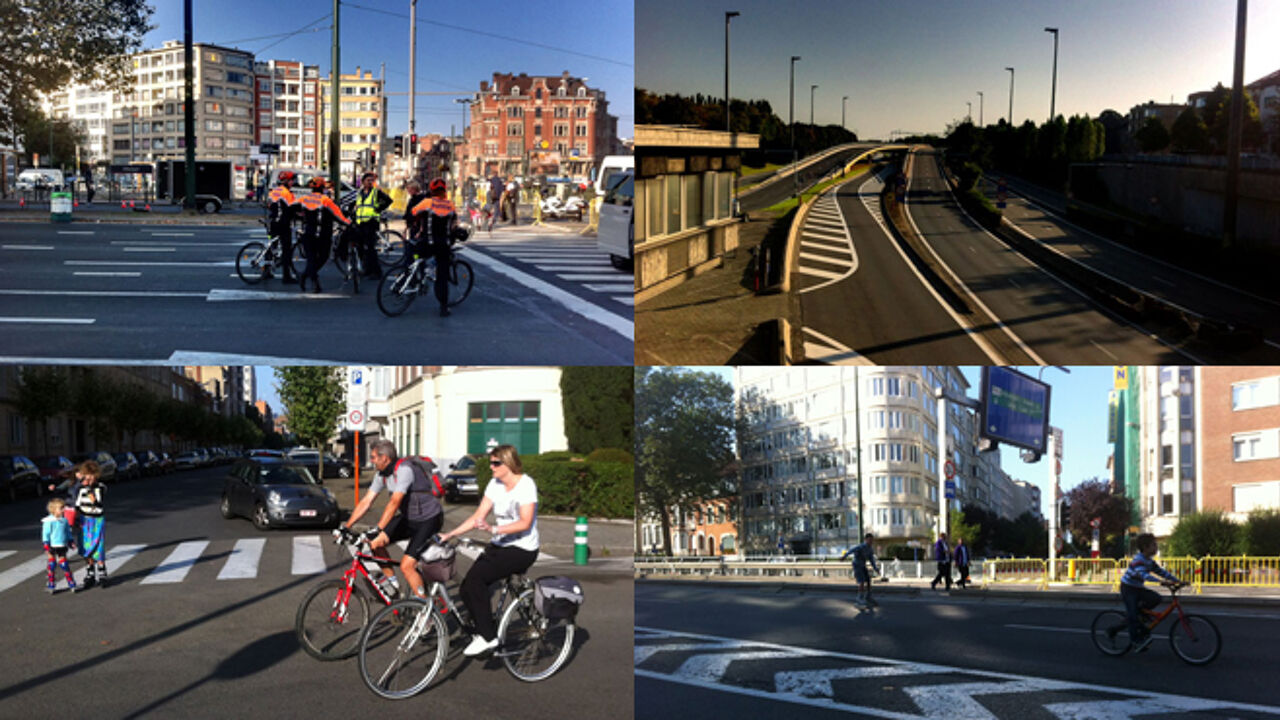 Only taxis, public transport, the emergency services and people with a special authorisation will be allowed through police barriers.
Cyclists and pedestrians rein supreme on the highways and byways on Sunday. For many it's a fun way to enjoy the city in a way we are not used to. Others had better just make the best of it because there really is no way of getting round the car ban if you don't want any hassle.
These are the towns and cities taking part on Sunday: Aartselaar, Antwerp, Asse, Blankenberge, Bruges, Brussels, Ghent, Halle, Ham, Herne, Hoogstraten, Lier, Lommel, Mechelen, Ninove, Pepingen, Sint-Martens-Latem, Ternat, Vilvoorde, Wevelgem, Zemst.
The Flemish public transport company De Lijn has issued a special day pass costing 2.50 euros that gives you unlimited travel across the network on Sunday. In Brussels services operated by De Lijn and the Brussels local transport company MIVB are entirely free of charge.
In practically all towns and cities that are observing the Car Free Day special events are also being staged. In Brussels the Car Free Day coincides with the Open Monuments Weekend.