40% fewer accidents involving coast tram
There were 40% fewer accidents involving trams that travel along Flanders' 60-odd kilometres of coastline this summer than there were in the summer of 2011. Nevertheless, the Flemish Transport Minister Hilde Crevits (Christian democrat) has announced new measures that are intended to improve the coast tram's safety record still further.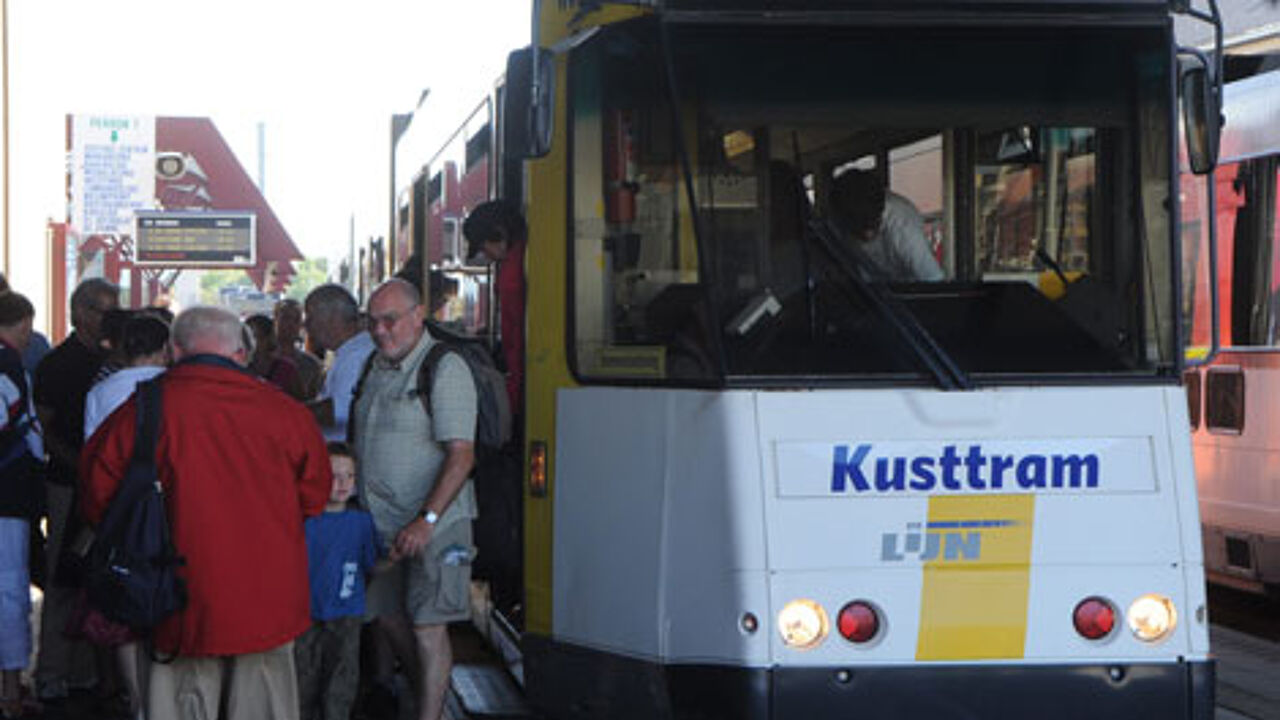 During the summer months, there were a total of 24 accidents involving the coast tram. This compares with 44 accidents during the same period last year, a fall of over 40%.
The figures for January until August show that there were 63 accidents, a fall of 28% compared with the same period in 2011. An accident analysis report covering the period between 2007 and 2011 reveals that the victims of almost all fatal accidents involving the coast tram were so-called vulnerable road users (pedestrians and cyclists).
Over the past five years there have been a total of 369 accidents involving the coast tram, 21% of which resulted in physical injury.
44% of the accidents occurred in the summer months (June, July and August). Most accidents happened between 3pm and 4pm. The figures also show that the later an accident happens, the worse it is.
The Flemish Minister responsible for transport and public works Hilde Crevits is to use the accident analysis report to draw up measures to further improve the coast tram's safety record. Ms Crevits will focus on infrastructure, driver training and making the general public aware of safety issue.
A working party will be set up to discuss safety issues involving the coast tram at regular intervals.
The trams that travel along the coastal tramway carry around 13 million passengers a year. During the summer of 2012, 3.8 million journeys were made by coast trams.