Mixed fortunes for our Europa League teams
It was an evening of contrasting fortunes for our teams in the Europa League on Thursday evening. Club Brugge suffered a humiliating 4-0 away against the French side Girondins de Bordeaux. Later in the evening, Racing Genk beat the Hungarian team Videoton by 3 goals to nil.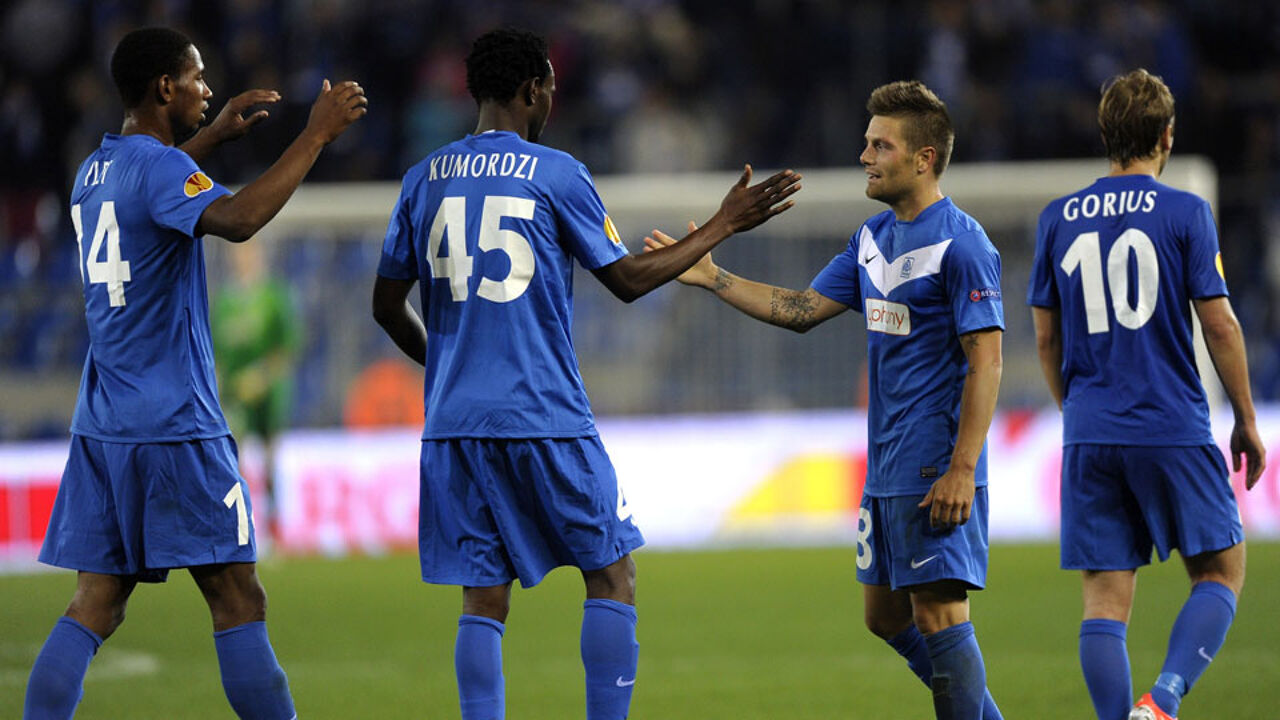 The league-leaders Club Brugge went to Bordeaux with a much-weakened squad Frederik Stenman, Ryan Donk, Jim Larsen, Lior Refaelov, Niki Zimling and Thomas Meunier were all out through injury.
Meanwhile, the Bordeaux Coach Francis Gillot had few if any injured players.
The French took the lead on 13 minutes through Sané.
Club Brugge looked shell-shocked and conceded another goal on 27 minutes when Yoan Gouffran beat the off-side trap to make it 2-0.
The Club Brugge Coach Georges Leekens brought in Engels for Van Acker at the start of the second half.
Engels won't forget his Europa League debut in a hurry as he headed the ball into his own team's net (photo) with his first touch of the game. 3-0 to Bordeaux.
The French kept up the pressure and they put the final nail into Club Brugge's coffin on 66 minutes to make for a final score of 4-0.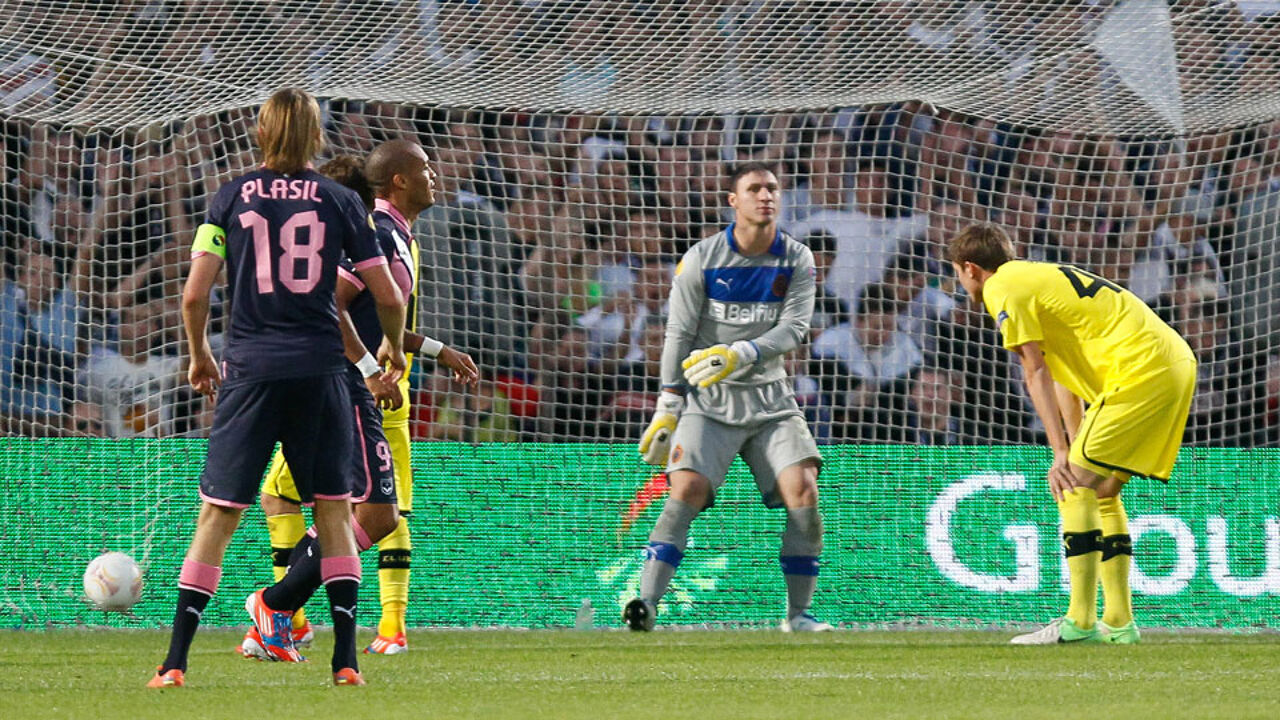 Genk cruise to victory
After a series of draws in the domestic competition, Racing Genk enjoyed a comfortable 3-0 win at home against the Hungarian team Videoton.
The Genk Coach Mario Been was without his injured keeper Köteles. Reserve keeper Van Hout was in goal for the Limburgers. The former Racing Genk player Balazs Toth was in Videoton's starting line-up.
Racing Genk took the initiative from the outset. Monrose shot wide for Genk on ten minutes.
Genk's opening goal came on the half hour when Buffel (ex-Rangers, photo) set Jelle Vossen free in front of goal and Genk's goal machine made it 1-0.
The second half saw a better Videoton create a few chances in front of goal. However, Genk was strong on the counter attack with Vossen having a couple of very near misses.
It was Buffel that scored Genk's second goal 11 minutes from time.
De Ceulaer put the final into Videoton's coffin with an injury time goal that made it 3-0