Fans turn their backs on the players despite 4-0 win
In football, bottom-of-the-table Cercle Bruges are in even deeper trouble after being thrashed 4-0 by leaders Club Bruges. Club extend their lead over Anderlecht to 4 points, Cercle have only picked up one single point from 8 matches.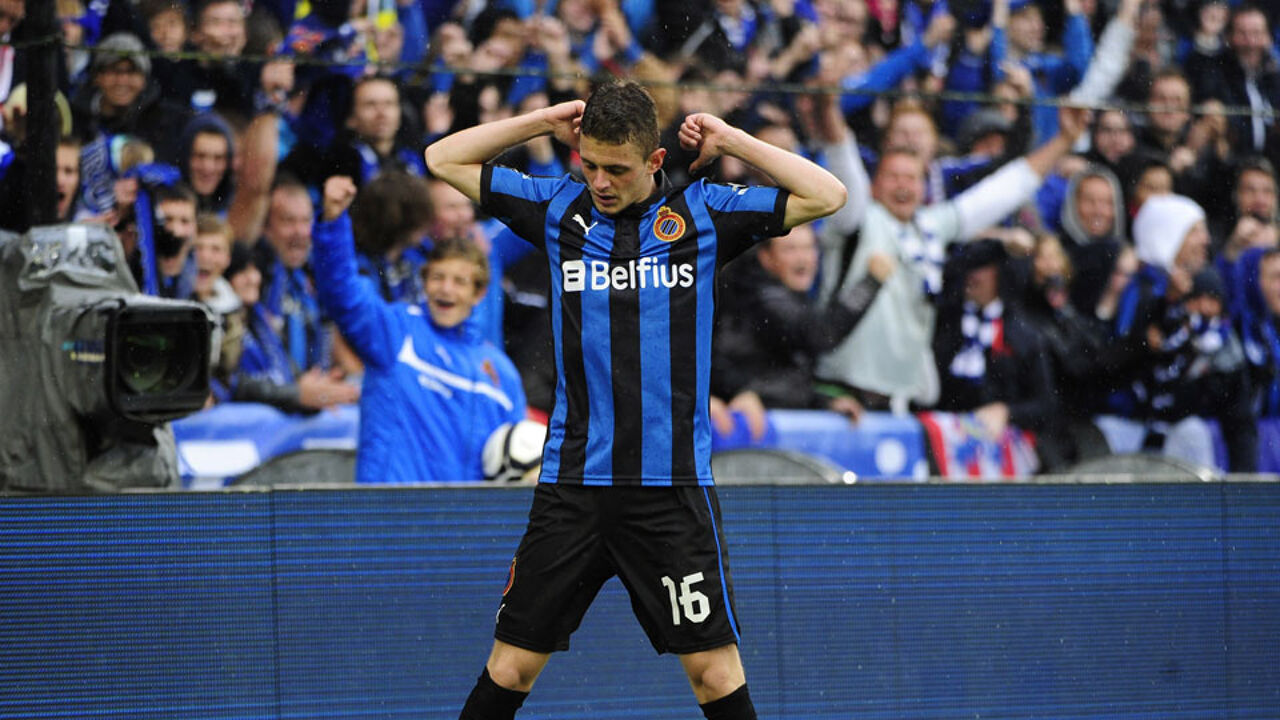 Maxime Lestienne was the man of the match for Club Bruges with 3 goals.
The Bruges derby opposed Club and neighbours Cercle Bruges. Both share the same ground, the Jan Breydel Stadium. Leaders Club were the favourites as Cercle are going through a deep crisis, despite almost taking a European ticket last season.
Youngster Maxime Lestienne scored 3 goals for Club Bruges, 1 before and 2 after the break. Colombian striker Carlos Bacca did the rest. Cercle playmaker Oleg Iaschuk missed a penalty when they were only 1-0 down, a typical example of how things are going wrong for Cercle this season.
Fans turn their backs on the players
Despite the win, Club fans were not happy. They were disappointed that the players went straight to the changing room after the match without greeting them. The players were not amused with the criticism they had received after being thrashed 4-0 by Bordeaux in a midweek European match. However, after giving it a second thought, the players did come out to greet the fans. Too little, too late, the fans found, turning their backs on the players as these came out to the stands. "You're leaving your fans in the cold", they chanted.