Lorry drivers take protests to Brussels on Monday
On Monday morning, truck drivers from across the country are holding a protest action in Brussels against what they call "social dumping" involving workers from Eastern Europe. Although the protest takes place in the late morning, it may cause problems on the main Brussels-bound roads.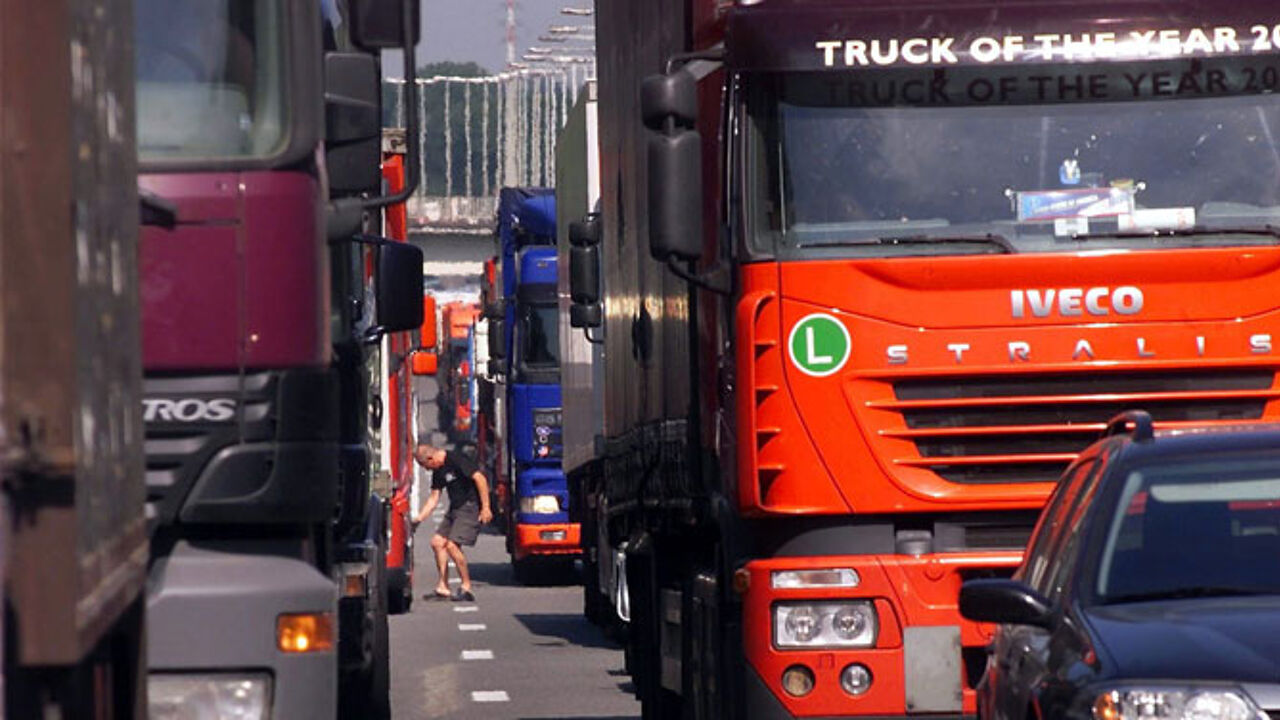 The lorry drivers assemble at five service stations along different motorways, in Wetteren, Waarloos, Everberg, Perwez and Nivelles. Wetteren is situated along the E40 Motorway between Ghent and Brussels, Waarloos along the E19 Motorway linking Antwerp to Brussels and Everberg along the E40 Motorway stretch between Leuven and Brussels. Perwez and Nivelles are both situated in Wallonia, along busy axes for Brussels-bound motorists coming from the south (E411 and E19).
The lorry drivers will leave at 11 a.m. in order to arrive at their destination at the Heizel in Brussels around 12.15 just past midday. The protest should involve 20 lorries at each location, but will also include smaller vans. On Friday evening, some 500 drivers had signed in. The lorries will drive at a speed of only 50 kilometres per hour (30 MPH) on the motorway.
Organisers of the initiative say that they want to avoid extra problems for the busy morning and evening rush hour. The aim of the protest is to denounce social dumping in the sector. Belgian lorry drivers claim that East European colleagues are stealing their work in the transport sector by working for a low wage in poor working conditions that don't meet legal standards.
At the same time, Belgian drivers have to respect strict rules concerning the number of hours they can spend driving. They demand stricter controls. Due to the present situation, Belgian lorry drivers either lose their job or see their earnings drop substantially.
The Belgian motorists' organisation Touring is asking both car and lorry drivers to show a mutual respect for each other on Monday morning if they should bump into one another in traffic.