Belgian mine clearers visited by Defence Minister
The Belgian Defence Minister Pieter De Crem (Flemish Christian democrat) has paid a visit to Belgian mine clearers working at the so-called "blue line", the demarcation line between Lebanon and Israel. The Belgians are taking part in the UN operation UNIFIL. Their mission will probably be extended as the Lebanese President is happy with their work.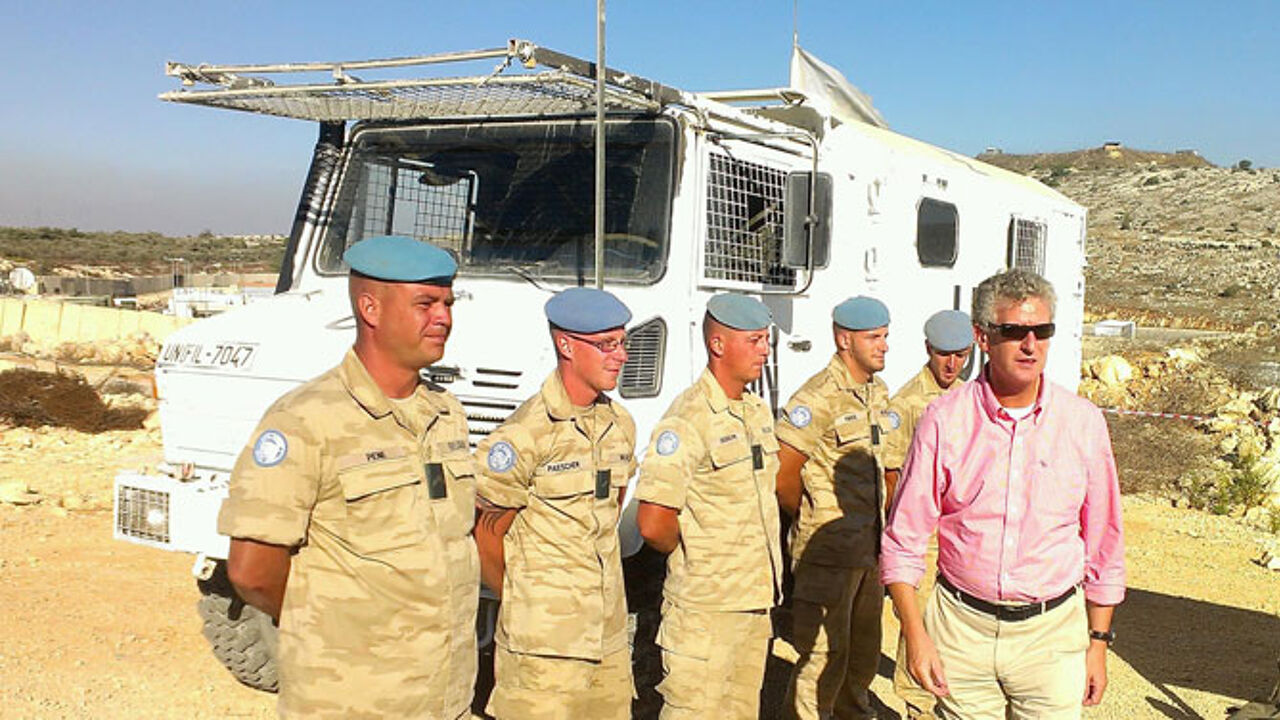 Some 100 Belgian mine clearers have joined the United Nations mission, together with colleagues from Luxemburg. Their work along the "blue line" comes to an end by February. There will be talks between Israel and Lebanon to see whether more mine clearing operations are needed. 80 percent of the job has been done at present.
All options are open. "I have the feeling that the United Nations want Belgium to stay on", Mr De Crem told reporters. However, even if Israel and Lebanon agree that the mine clearing mission at the "blue line" has to be extended, the job should be finished by the summer. It is not clear what should happen next.
However, Mr De Crem met the Lebanese President Michel Suleiman in Beirut today. After the meeting, Pieter De Crem announced that he will propose the council of ministers to extend the Belgian mission until the end of 2013. "The President praised our work in the area", Mr De Crem said. If the Belgian soldiers have their stay extended, they will probably be given a new challenge.