Rain triggers rush hour from hell
A day later than many had expected Belgium got its rush hour from hell. Wednesday's rail strike was not to blame, but heavy rain and accidents wreaked havoc during the morning commute in to work in many places.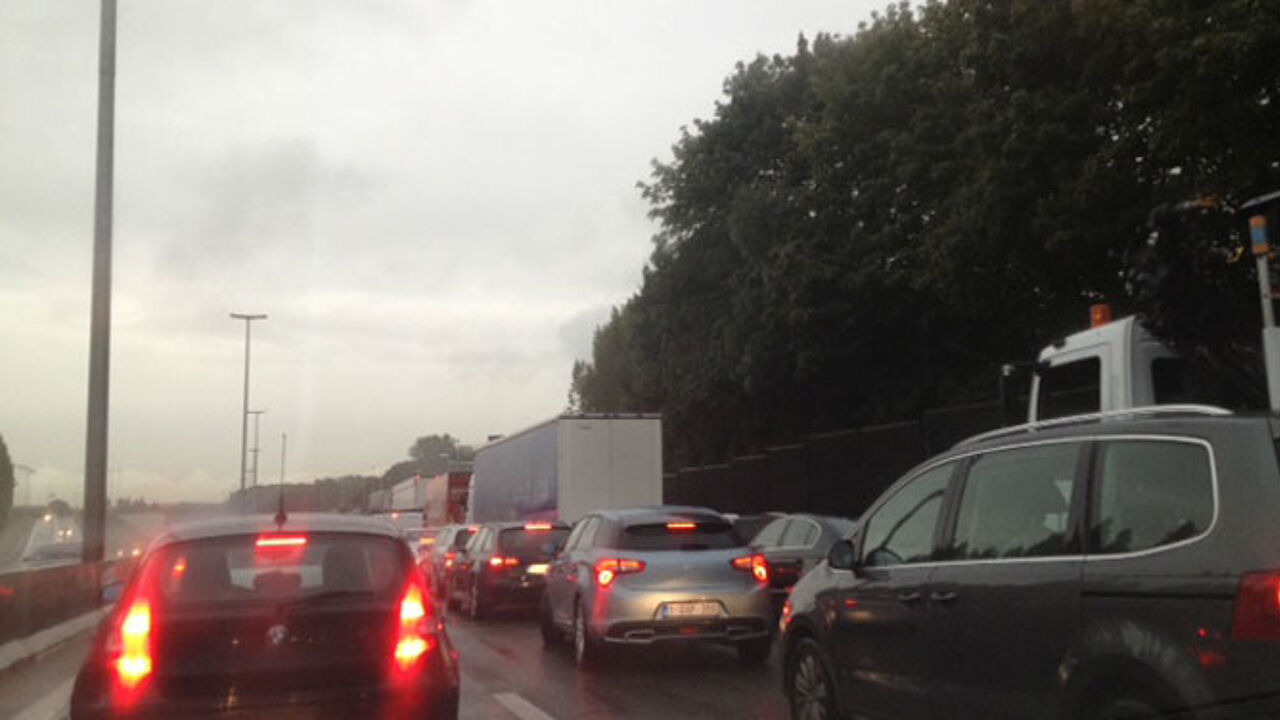 On Thursday morning there were lengthy traffic jams on all motorways leading into Brussels and Antwerp.
Just before 9AM the traffic people measured 400 km of traffic jams on our roads.
It started early: by 7 AM there were already 120 km of jams. At one point jams measured 408 km on Belgian roads.
The heavy rain is the main culprit. Thursday is also the busiest day of the working week and a day following a rail strike is also apparently busier than usual.
Accidents at a number of key spots exacerbated the situation further. Ghent was particularly badly hit with an accident on the Ostend Ghent motorway causing massive disruption. Two cars and a delivery van ended up on the central reservation.
Two trucks and a car were also involved in an accident where the Antwerp Brussels motorway joins the greater Brussels orbital ring road.
Accidents caused disruption on the A12 and on the Ostend Brussels motorway at Ternat. A broken down lorry triggered havoc on the Leonard intersection.