Oud Heverlee Leuven enjoyed a 4-0 win away at Sporting Charleroi on Saturday evening. The match was barely underway when OHL scored their first goal of the evening. Chucka put the visitors one up after some good work from Ibou and Geraerts. Aoulad and Rossini had chances for Charleroi, but were unable to threaten the OHL keeper Logan Bailly.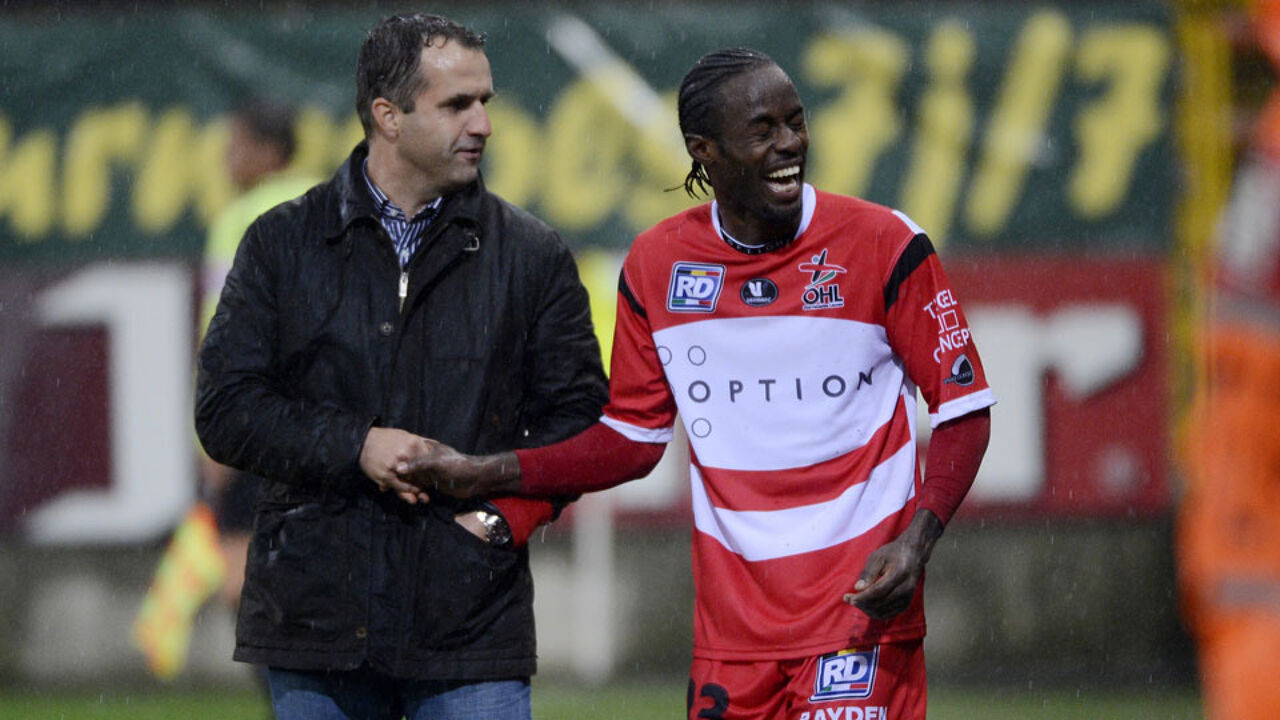 The best chance of the half for Charleroi came from Hervé Kagé.
The home side came close to an equaliser early in the second half.
However, Rossini was not able to provide the finishing touch to put his team level. Charleroi kept pushing forward. However, it was OHL that scored through Ibou on 64 minutes.
It was not Charleroi's night. They hit the post, the crossbar but not the back of the net. Chuka score his second and OHL's third of the night on 70 minutes.
At the other end, Gnohéré managed to shoot a penalty over. Chuka put the final nail in Chjarleroi's coffin five minutes from time with his third goal of the night to make it 4-0 to Leuven.
Sporting Charleroi is 14 with 7 points from ten games; OH Leuven is 10th with 14 points.
 
Ten-man Zulte Waregem too strong for Cercle
Despite playing the final 21 minutes of the game with ten men after defender Steve Colpaert was sent off, Zulte Waregem proved too strong from the bottom club Cercle Brugge.
All four goals in Zulte Waregem's match came in the second half of the game. Franck Berrier opened the scoring for Zulte Waregem on 58 minutes.
Habib Habibou (photo) made it 2-0 to the home sie seven minutes later. Eidur Gudjohnsen scored from the penalty spot for Cercle Brugge spot on 71 minutes.
Franck Berrier's 85th minute goal put the game beyond the visitor's reach. The 3-1 win sees Zulte Waregem move up to second in the league with 19 points from 10 games.
However, this could change if Sporting Anderlecht and/or Genk win their respective matches on Sunday afternoon/evening. Cercle Brugge remain bottom on 4 points.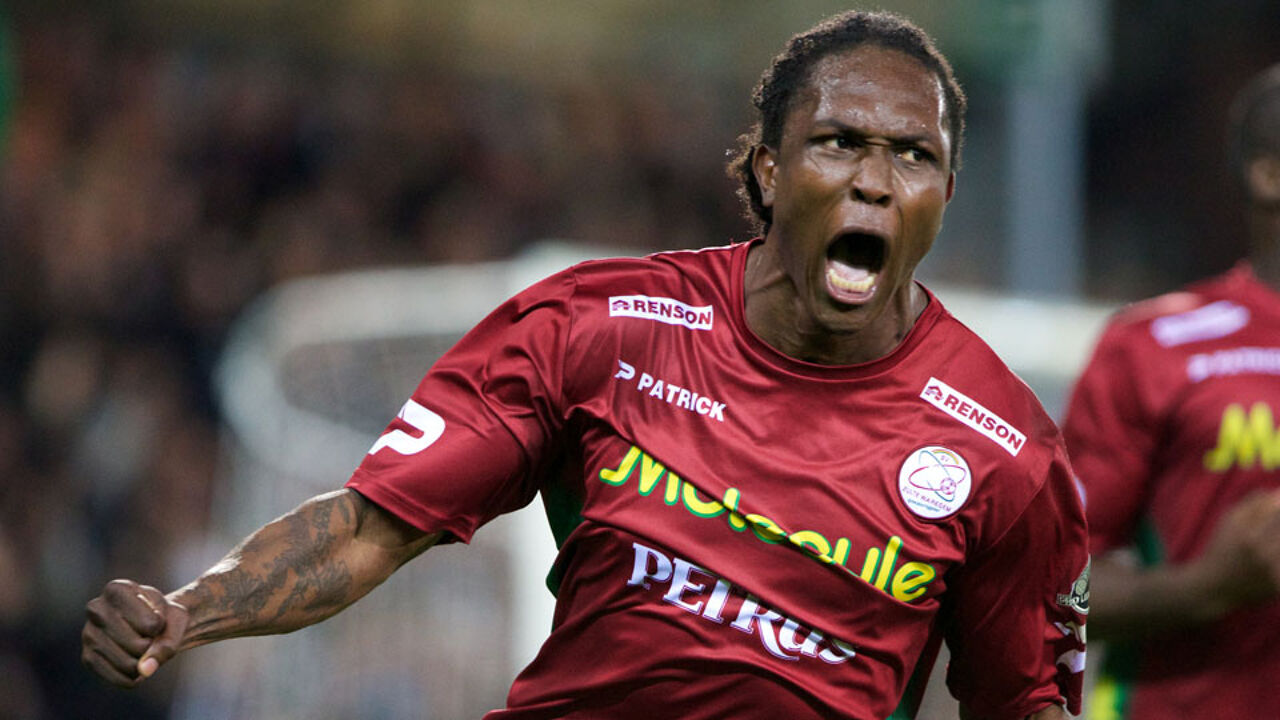 Kortrijk wins at Mechelen
KV Kortrijk enjoyed at 2-0 win away at KV Mechelen. The home side play for more than an hour with ten men after Boubacar was sent off for his second bookable offence on 28 minutes.
KV Kortrijk's goal's came from Reynaud (photo) n 39 minutes and Nfor on 69 minutes.
Kortrijk is 4th with 17 points from 10 games, although they could slip back to 5th if Genk beat Club Brugge on Sunday evening. KV Mechelen is 11th with 11 points.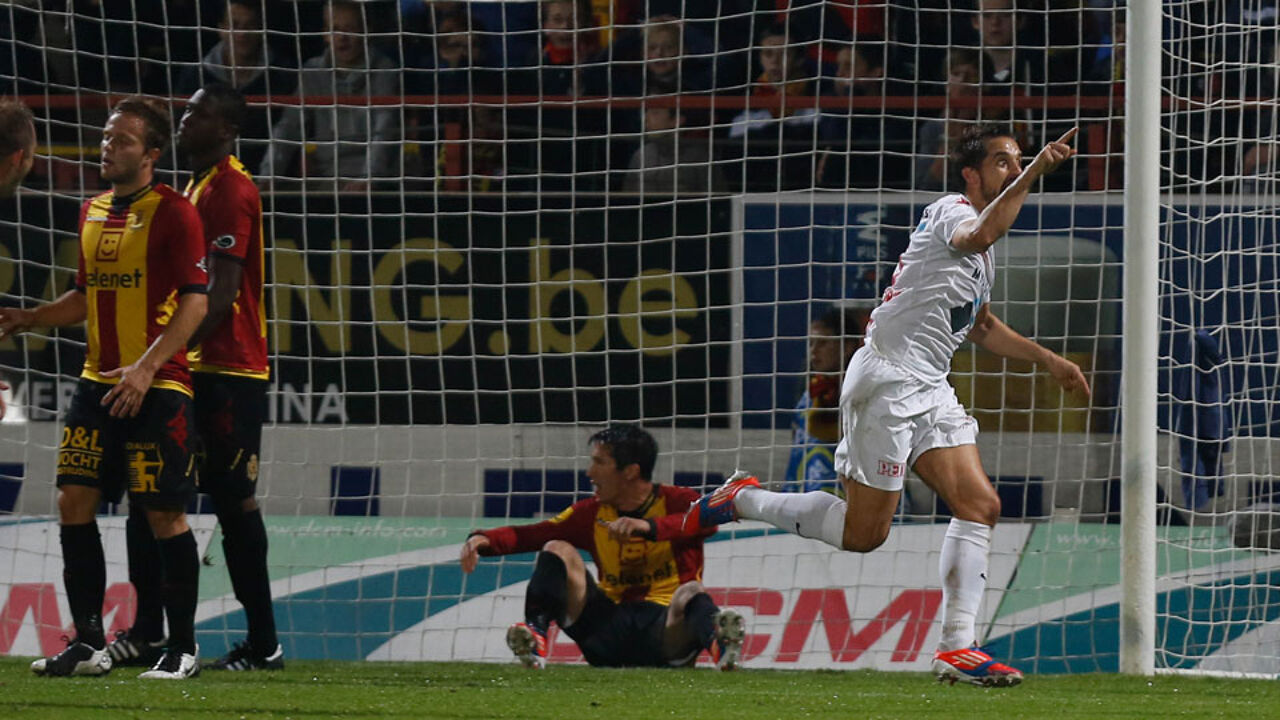 All square in Lokeren v. Lierse
Sporting Lokeren seemed to have their match against Lierse sown up in the first half after goals from De Pauw and Patosi on 24 and 31 minutes respectively.
However a 50th minute goal from Hazurov and an 89th minutes own goal by Lokeren's Gueye saw Lierse return home with a point.
Lokeren is 10th in the table with 12 points from 10 games. Lierse in 13th on 10 points.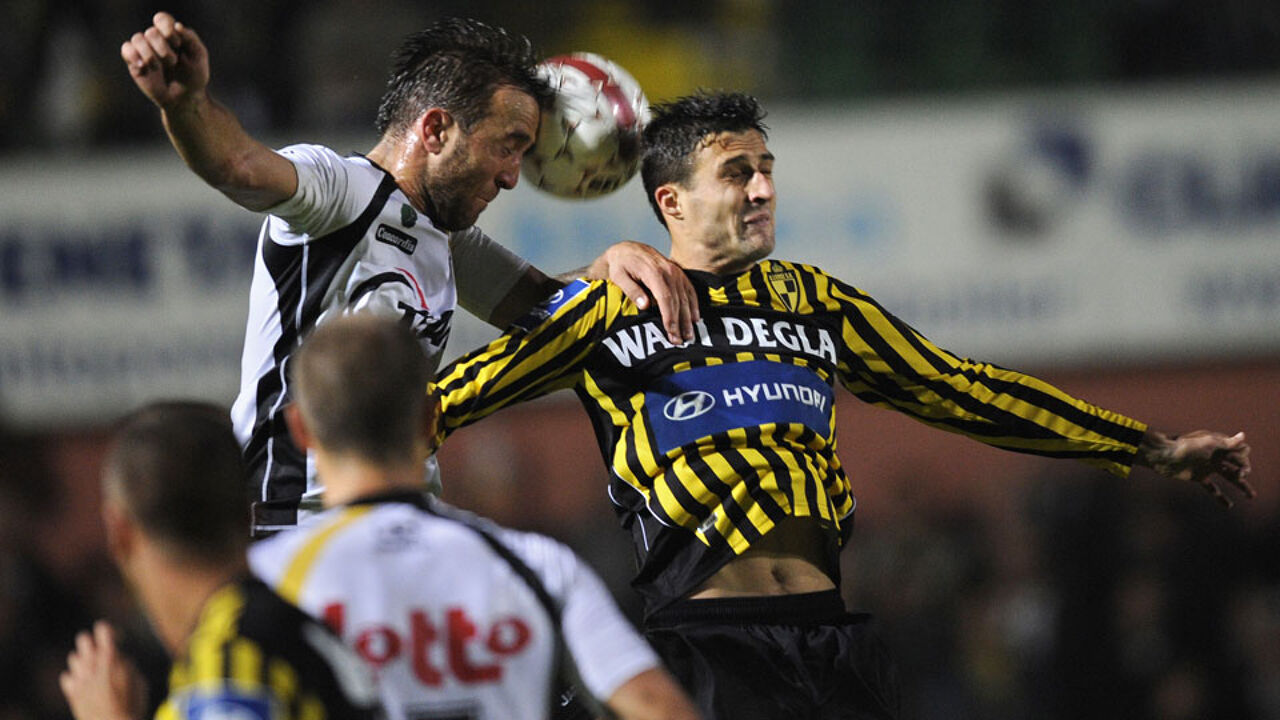 Waasland-Beveren and RAEC Mons share points
The match between Waasland Beveren and RAEC Mons ended in a two-all draw. Seoudi put Waasland-Beveren on up on a minute before half time.
However, goals from Nong and Perbet (on 59 and 80 minutes) saw Mons take the lead. A Badash penalty a five minutes from time saw the game end 2-2.
RAEC Mons is 9th with 12 points from 10 games. Waasland-Beveren is 14th with 7 points.