Ten-man Standard sees off Anderlecht
Standard de Liège has beaten Sporting Anderlecht in the first of Sunday's two First Division games. The pressure was on for a Standard side that had lost its previous four First Division matches. Meanwhile, Anderlecht also needed to prove that worth after their humiliating defeat at the hands of Malaga in the Champions League on Wednesday.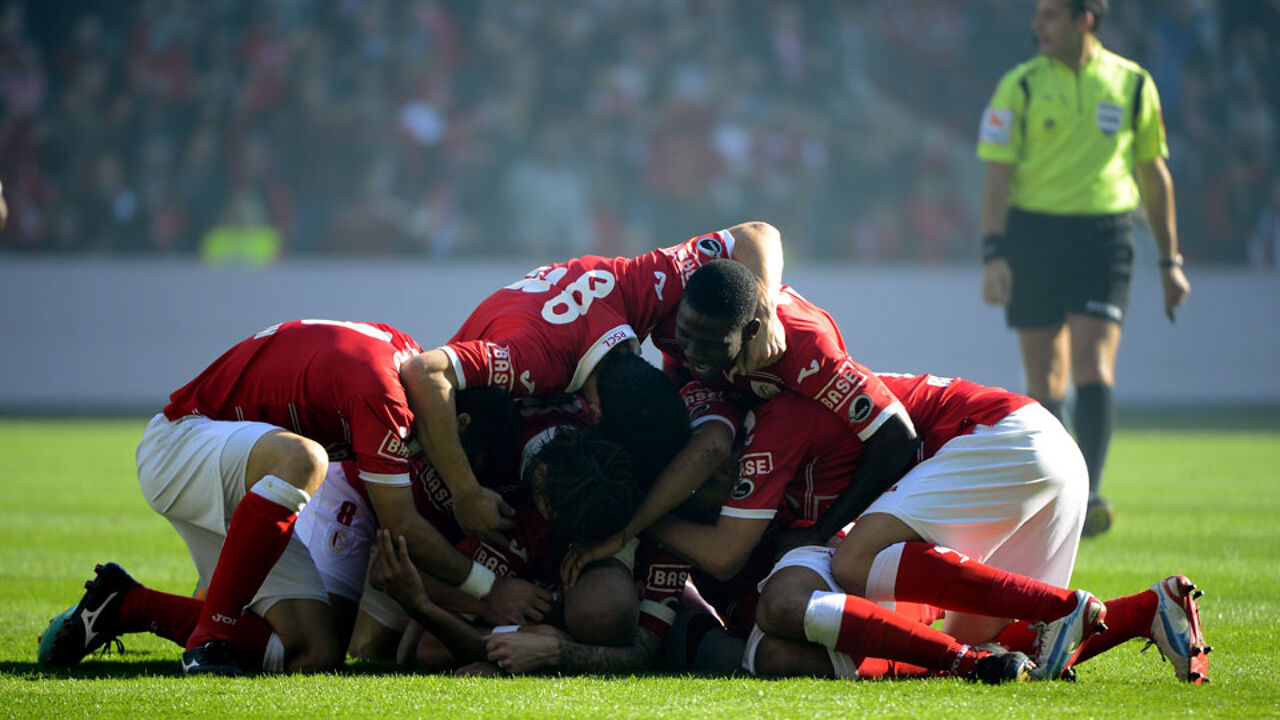 The game was played at a furious pace from the outset. Standard's first attack was flagged off-side. Anderlecht however had more luck and the former Standard player Jovanovic put the visitors one-up on nine minutes.
The home supporters were furious and through fireworks onto the pitch (photo). The referee stopped the game while the smoke cleared. One of the fireworks burned a hole in the goal net and it had to be replaced.
Play resumed after a six-minute break. Anderlecht came close to going 2-0 up almost immediately. However, Kawashima saved De Sutter's effort.
Standard was able to turn things around though and spurred on by their loyal and vocal supporters, Van Damme and Vainqueur turned up the heat.
It was Bulot that put his team level after a foul on Kouyaté went unpunished. Twelve minutes later, Bulot put Standard 2-1 up with a blistering shot from 20m range.
The second half saw Anderlecht take control early on. However, chances were few and far between.
Mbokani had a great chance to level the score from the penalty spot (photo) on the hour, but his spot kick went wide and the score remained 2-1 to Standard.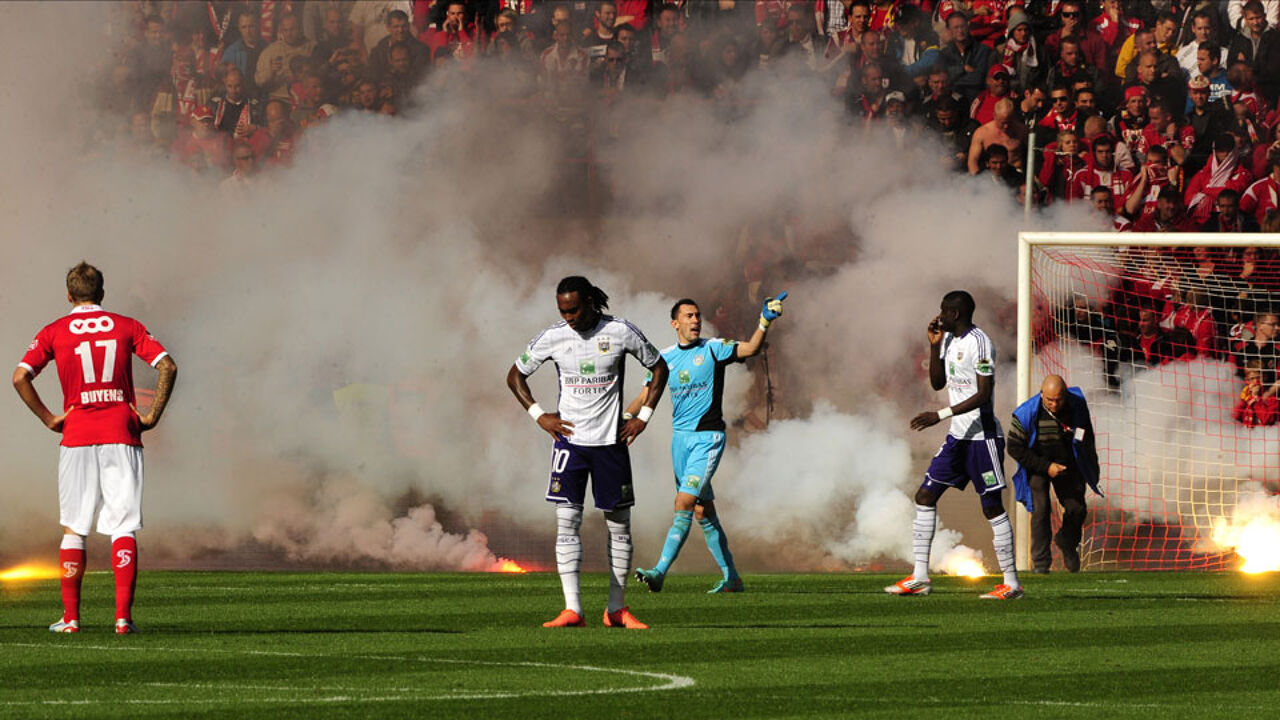 A little later Standard's Goreux was given his marching orders for his second yellow card of the game. Anderlecht brought in Juhasz en Wasilewski Anderlecht claimed, but was not given, a further two penalties.
Mbokani hit the bar in injury time, but it was not to be and the match ended 2-1 in Standard's favour.
Standard de Liège's moves up to ninth place with 13 points from 10 games. Sporting Anderlecht is third with 19 points.