Foreign press: "Victory for separatists"
The break through of the Flemish nationalist party in Sunday's local elections has not gone unnoticed abroad with several international publications focusing in on the developments in Belgium. In every instance the papers stress that this is the victory of a separatist party that hopes to build on Sunday's success in order to create a (more) independent Flanders.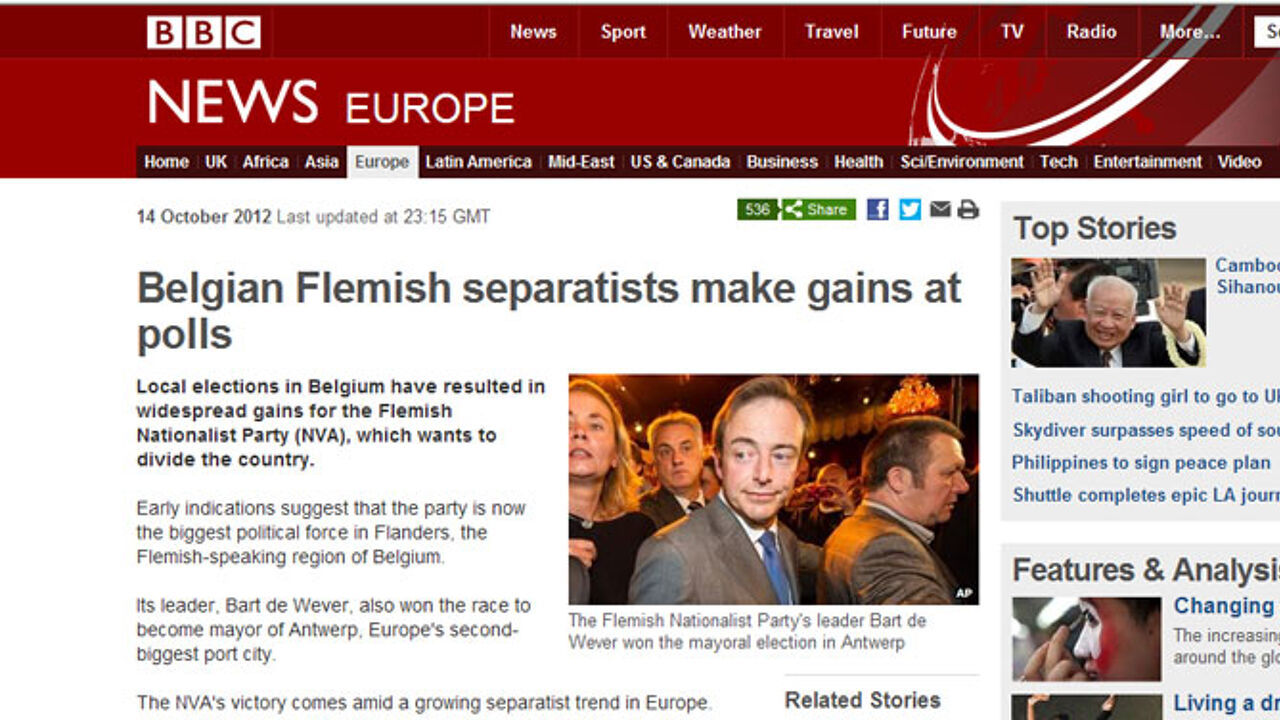 The London Financial Times says that the success of Bart De Wever and his Flemish nationalists will heighten the hopes of separatists that the country can be split up. The FT reports that BDW turned the race for the Antwerp mayoralty into a referendum on Flemish independence.
The Associated Press (USA) speaks of sweeping gains for the N-VA. At the time of the last local elections the N-VA was a fledgling party picking up few votes across Flanders. The 2010 federal elections made the N-VA the biggest party in the country. Sunday's result confirmed this.
The Reuters Press Agency reports: A party that is eager to split Belgium booked a big victory in Sunday's local elections. It's leader is on course to become the mayor of the second largest city in the land.
The press agency reassures readers: the victory won't lead to the splitting up of the country, but will probably have an impact on national politics.
Reuters warns that efforts by the Flemish parties in the federal government to take away votes from the N-VA could undermine co-operation with Francophone parties.
France's Liberation says that the N-VA has completed its conquest of Flanders and has now also taken the local level. The paper speaks of a yellow wave engulfing northern Belgium.
Holland's NRC Handelsblad's verdict is clear: the local elections have a strong national dimension. The result is seen as the indication of the degree in which Flanders will try to achieve autonomy. The battle for the mayoralty of Antwerp in Europe's second largest port city could be decisive for the course that Belgium will now take.