Radiohead conquers Antwerp
The British band Radiohead gave a concert in the Antwerp Sportpaleis on Thursday evening. Thom Yorke and his team put on a splendid performance before the sell-out crowd of 17,000, according to insiders.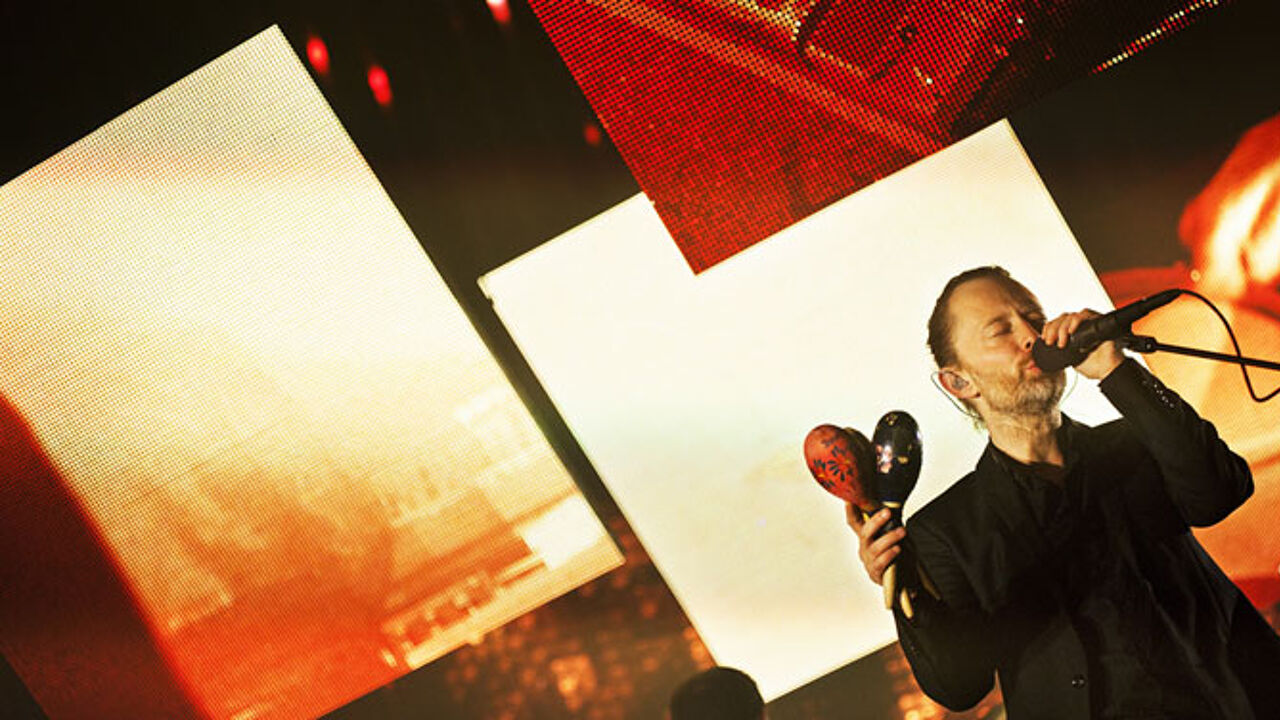 On 9 March, the 17,000 tickets were sold out in just one hour: Radiohead has many Belgian fans. They had to wait a long time before they could see him live on stage without travelling abroad. Radiohead last performed in Belgium at the Werchter music festival (Flemish Brabant) 4 years ago. The band also had an indoor concert in Vorst (Brussels) 9 years ago.
The Belgian pianist Jef Neve was among those who could get hold of a ticket. "Yesterday's concert again showed how great Radiohead is. The show element was pushed to the background, as the music was highlighted", Jef Neve told the VRT. Jef Neve is a renowned jazz musician in Flanders: "Many jazz musicians are inspired by Radiohead. In the past, you had the Beatles, today, it's Radiohead serving as an example."
Most insiders agreed that it was a high-quality concert. Radiohead did not bring a greatest hits collection. The five from Oxford didn't play "Creep" or "Fake Plastic Trees", but there was enough left to make the fans happy.