"Average Belgian is not an expert at money matters"
The average Belgian is not so clever when it comes to money matters. This was revealed by test results which were published by the financial daily De Tijd. The poor knowledge is despite the recent economic crisis.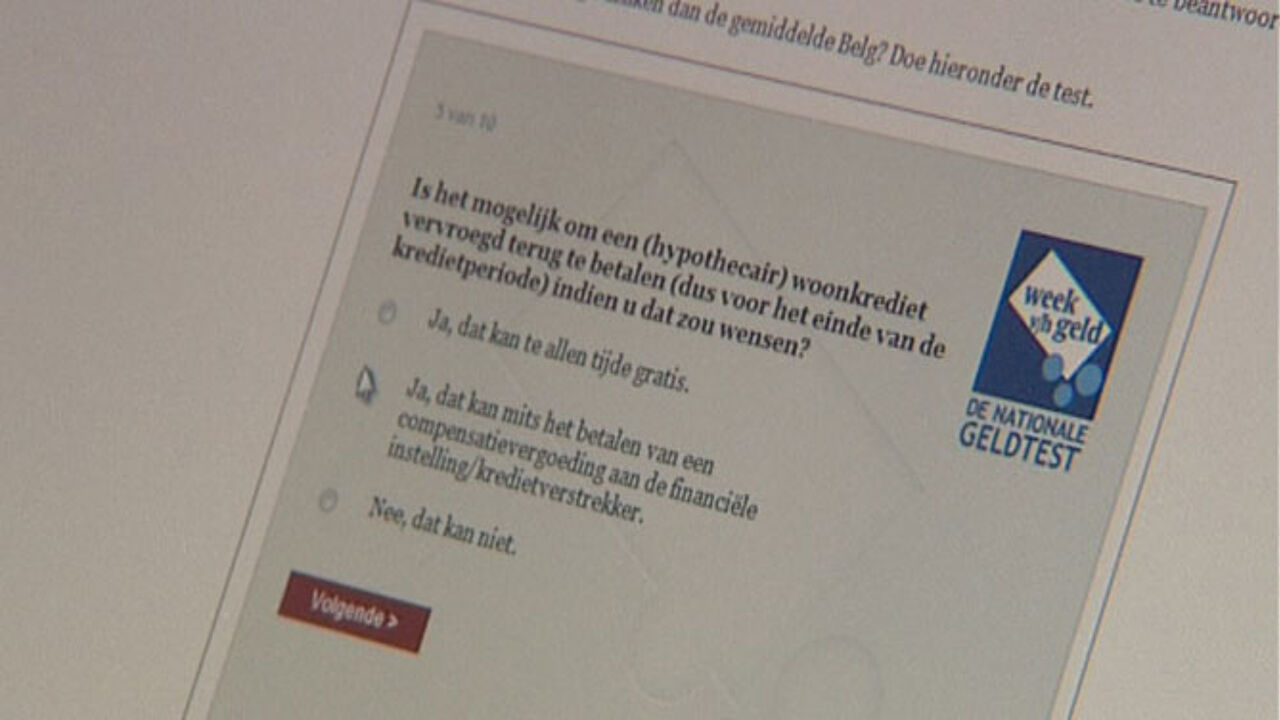 De Tijd and Netto organised a large-scale test. The average score was only 4.6 out of 10, a striking result taking into account that those taking part probably have a better-than-average knowledge of their personal finances.
People had to answer 10 multiple-choice questions about common financial matters like savings accounts and insurances - do the test here (in Dutch). De Tijd reports that the results have not improved compared to 5 years ago, despite the banking crises and the economic crisis of 2007 and 2008.
The financial watchdog FSMA is preparing a website where financial products and services will be translated in everyday language. The site should be available at the start of next year.
Today, experts and analysts discussed the problem during a fair called "Financial Avenue". The Flemish Education Minister Pascal Smet (socialist) points to a manifesto which stipulates that since 2010, pupils finishing their secondary education should have a minimum knowledge of money matters. He does admit however that teachers are not always ready for that task, and promises a better training and support for the teachers.
Mieke Van Hecke of the Catholic schools in Flanders says it's important that youngsters have a basic knowledge, in order to allow them to put certain financial adverts into perspective.