Premier Elio Di Rupo welcomes a new minister
The Flemish liberal leader Alexander De Croo has taken the oath as the new federal Pensions Minister before King Albert II of the Belgians. Mr De Croo replaces his liberal colleague Vincent van Quickenborne, the new Mayor of Kortrijk.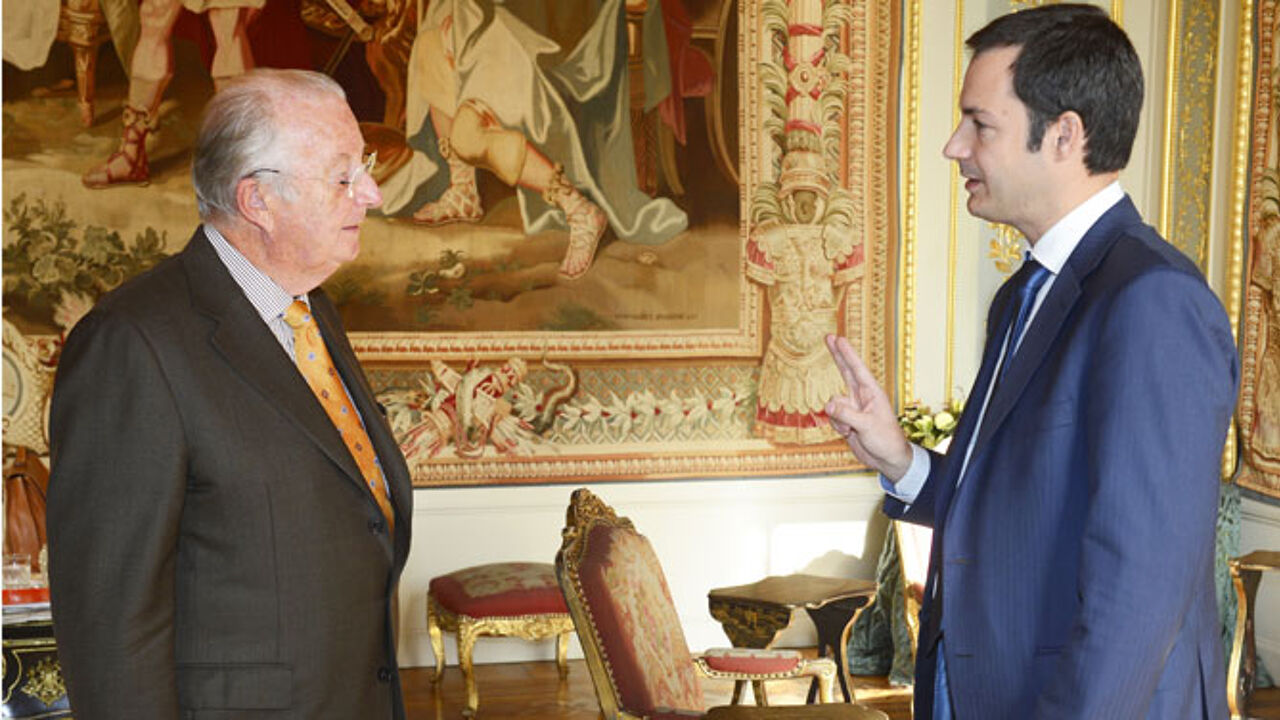 King Albert was looking a bit nervous after a turbulent weekend due to press reports about a new, controversial book on the Belgian royal family.
"I swear to be loyal to the king and to observe the constitution and the laws of the Belgian people", Alexander De Croo said. The king congratulated Mr De Croo: "You are also a deputy Prime Minister now."
Afterwards, there was an awkward silence, after which the king added: "Very well." King Albert next asked the press to keep some more distance, after which Mr De Croo jumped in, saying "I will give it all my heart and soul" before shaking hands with Prime Minister Elio Di Rupo (you can see the original video in Dutch by clicking on the button at the right-hand side in the article here). 
It's the first time a minister is being replaced in the Di Rupo administration that was installed in December last year. Mr De Croo joined the council of ministers to discuss the new budget shortly afterwards.
Alexander De Croo replaces his liberal colleague Vincent Van Quickenborne, who will become the new Mayor of the city of Kortrijk (West Flanders). The switch also means that the Flemish liberals of Open VLD will have to look for a new Chairman. Candidates can file their application until the start of December. Alexander De Croo won the local elections in the town of Brakel (East Flanders), where he should become the new Mayor.