"Disappointment has turned to anger"
Trades unionists have set up a picket line at the gates of the Ford factory in the Limburg city of Genk. On Wednesday it was announced that the factory is to close with the loss of 4,300 jobs. The initial shock at news of the plant's closure has since turned to anger. The workers set fire to the body shell of a new car. The picketers are ready to put up a fight.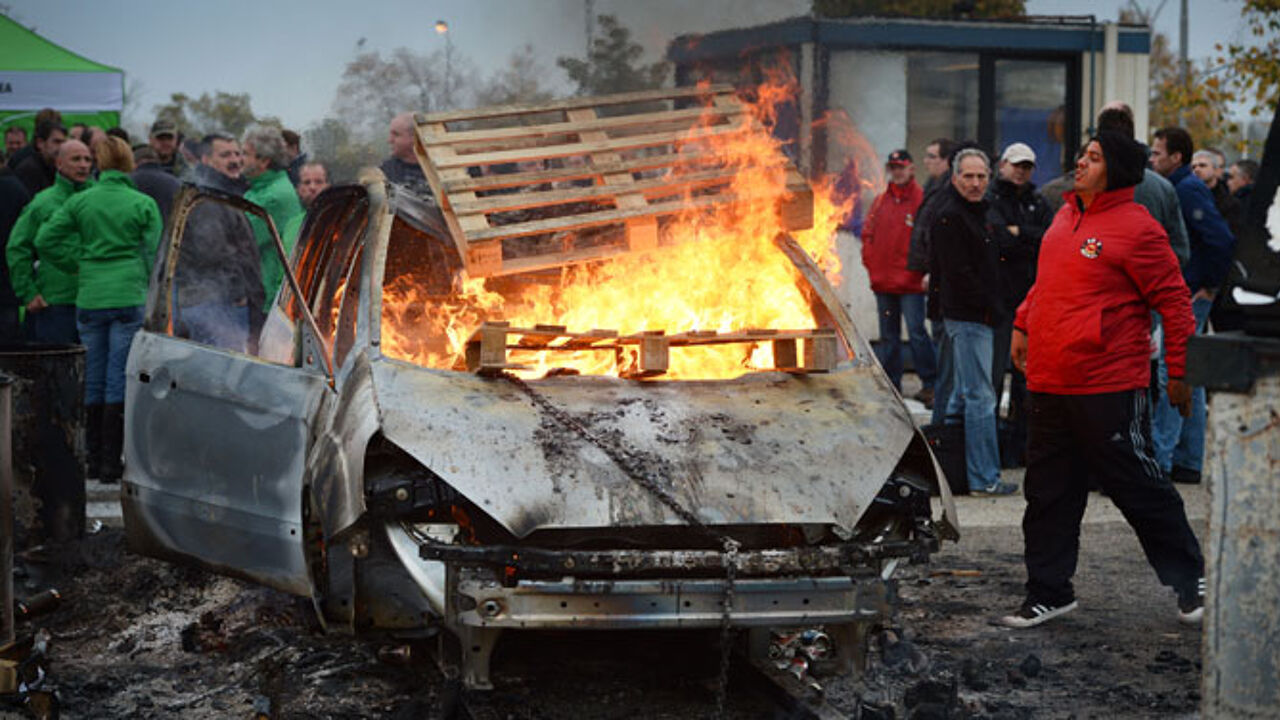 "The burning car is symbolic." "This is the body shell of a new car. We want to make it clear that things can't go on like this."
The pickets also have around 60 pallets they can use to keep the fire burning.
The unions have also erected a tent where the picketers can go and get a mug of soup or coffee.
Many of the picketers are tired after having spent the whole night picketing the gates. "I'm going to have a bit of a sleep soon, because I've already been since half past eight yesterday", one picket told VRT radio at around 6am on Thursday.
"I's rather be here with my colleagues, because I couldn't have slept anyway", another picketer said.
The workers at Ford Genk are ready to put up a fight. "We're no softies. The unions here know what they're. They're not going to let them mess us about. Initially there was a feeling of disappointment, but this is now turning to anger.