Anderlecht bottom after 1-0 defeat
The Belgian Champions Sporting Anderlecht are now bottom of their Champions League qualifying group after a 1-0 defeat away at Zenit Saint-Petersburg. Kerzhakov scored the only goal of the match from the penalty spot. Just before kick-off Anderlecht's Wasilewski shook hands with Zenith's Witsel (photo).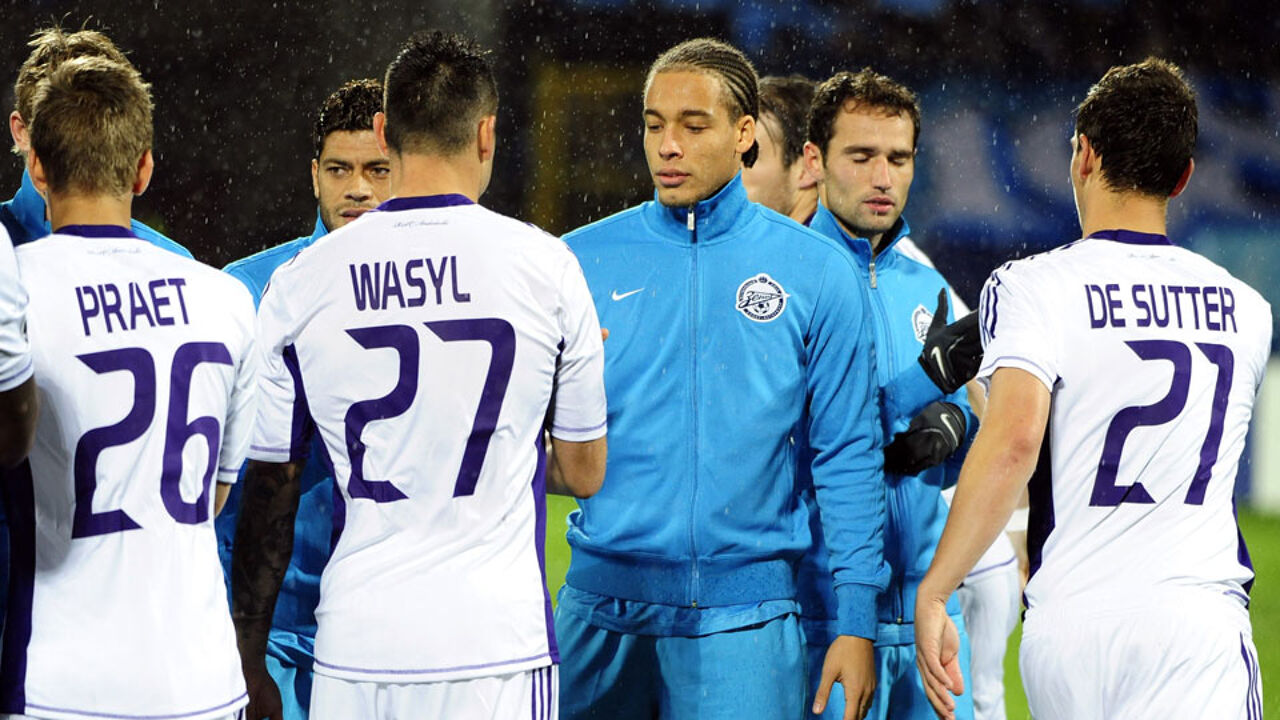 While Witsel was still at Standard, he fouled Wasilewski resulting in himl being injured for much of the rest of the season. Now, more than three years later, the two players appear to have finally buried the hatchet.
Zenit was below par and Jovanovic had Anderlecht's first chance of the game after twelve minutes, but missed.
Zenit's Hulk too had a couple of chances, but his shots were also-off target. Zenit was under par and Anderlecht had the most chances during the rest of a half that ended goalless.
The second half saw Zenit go on the offensive. Anderlecht should have been awarded a penalty when Jovanovic was brought down inside the box. However, the Croatian referee thought differently and no penalty was given.
In a half all but free of chances, it was Zenit that found the back of the net after they were awarded a penalty when Jovanovic was caught pulling an opponent inside the box.
Sporting Anderlecht is bottom of Group C with 1 point from 3 games. Their next Champions League game is on Tuesday week at home against Zenit.