16 Belgians involved in Jordan bus accident, 5 killed
In Karak, in Jordan, four Belgian tourists were killed in a bus accident. The victims are a couple from the Ghent area (East Flanders), a woman from Meise (Flemish Brabant) and a female politician from Wommelgem (Antwerp). This was confirmed by the Belgian Foreign Minister Didier Reynders. A fifth person died on Tuesday.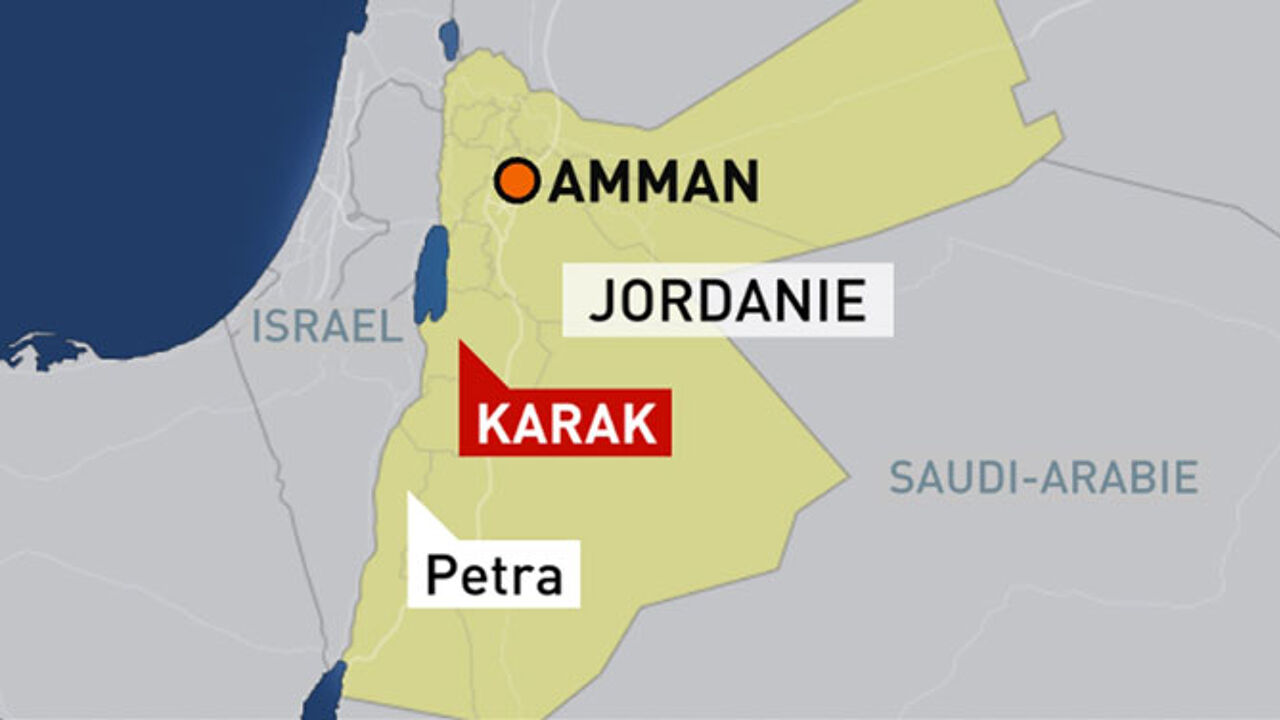 The coach carried 20 people, including 18 tourists who had booked a trip with tour operator Thomas Cook: 16 Belgians and two Luxemburgers apart from the local driver and guide. The four victims have the Belgian nationality, they are three women and one man. One of the victims is the 42-year-old Wommelgem alderman Inge Bens (Flemish liberal).
Six others got injured in the accident, three Belgian holiday-makers, one Luxemburger and the Jordan bus driver and guide. Two of them sustaining heavy injuries. They were transferred to local hospitals. The accident happened around 5 p.m. on a road through the desert, linking Petra and Amman. According to the first reports, there was a head-on collision as oncoming traffic had ended up on the wrong lane.
PM: "My thoughts are with the victims"
The families of the victims will travel to Jordan today. The survivors of the crash are to return to Belgium as soon as possible. Thomas Cook has employed extra staff to give assistance. At the same time, staff of the Belgian embassy in Jordan have travelled to the place where the accident took place to help out with practical matters.
The Belgian Prime Minister Elio Di Rupo has expressed his sympathy through Twitter: "My thoughts are with the victims of the bus crash in Jordan and with their families." He also said that the Belgian authorities will leave no stone unturned to give the victims assistance and psychological help.
A fifth victim died on Tuesday.  He was a 69-year-old man from Puurs.