Unprecedented situation in the Belgian league
In football, Club Bruges were stunned by Sporting Lokeren in the final match of the 12th round of play (2-3). Due to this surprise defeat, we now have 4 leaders equal on points in the Belgian league, an unprecedented situation at this stage of the competition. The number 7 is only 3 points behind the leaders.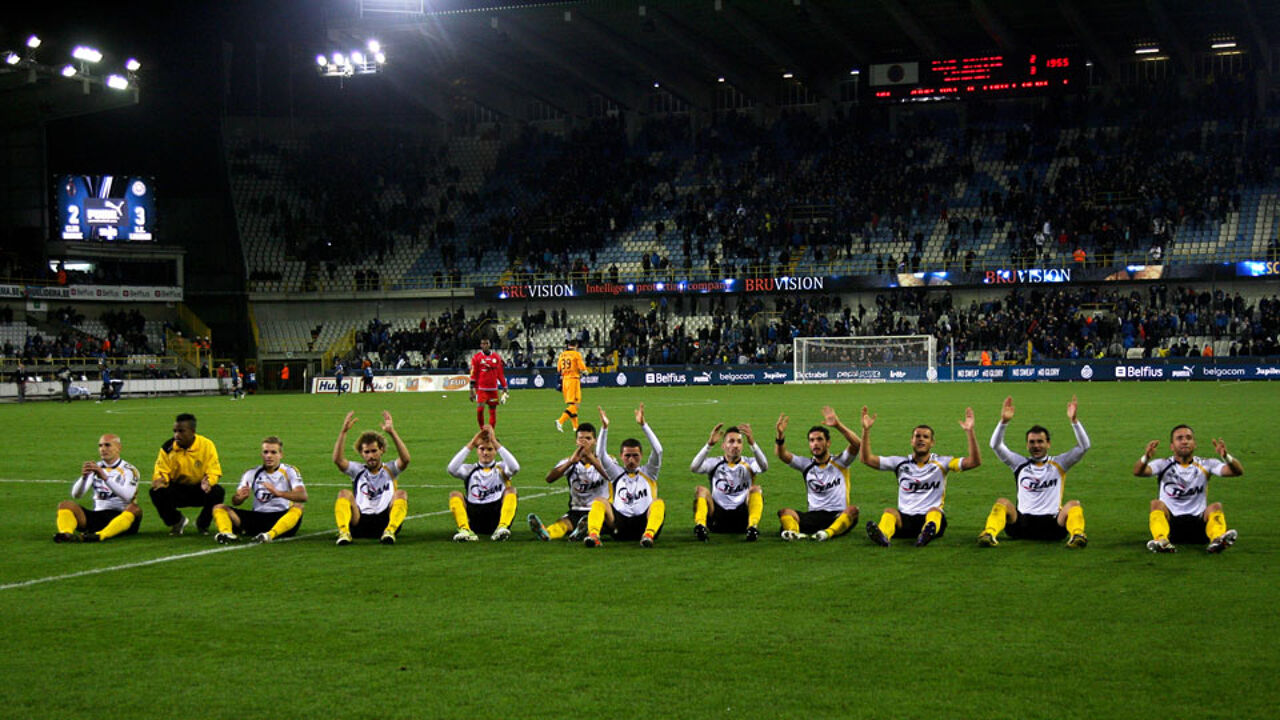 Sporting Lokeren celebrate the stunt victory at Club Bruges.
Club Bruges are in a crisis. Despite major investments in players and a new coach, the ambitious team only picked up 2 points in its 4 latest games (2 draws and 2 defeats).
The rich President of the club, businessman Bart Verhaeghe, put national team coach Georges Leekens at the helm of the club despite his running contract with the Red Devils and also made sure the club signed star striker Mémé Tchité.
Bruges took a good start and grabbed the lead in the Belgian league, but things have gone from bad to worse in recent weeks. Bruges stumbled in the domestic league and had some disappointing results in Europe - the latest being the defeat in Newcastle last week.
Against Lokeren, it could clearly be noticed that the players are battling a lack of confidence. Lokeren found the space in midfield and in the Bruges defence and climbed 1-3 ahead. Hamdi Harbaoui had two assist and scored one for Lokeren. Tchité pulled one back for Club Bruges (photo), but the East-Flemings from Lokeren stood strong in a tense end to the match.
Four teams have 22 points now: Zulte Waregem, Club Brugge, Anderlecht and Genk. KV Kortrijk are only 1 point behind the 4 leaders, OH Leuven follow 2 points further down the table. AA Gent are only 3 points behind, but this is not enough to make it into the top-6 at seventh place.