Self-employed start "revolt" against Di Rupo administration
Unizo, the organisation representing the self-employed, has launched a petition to press for measures to improve the social economic climate in Belgium. They want the Di Rupo government to do more than is now the case. The petition is a major success, with almost 12,000 signatures this afternoon.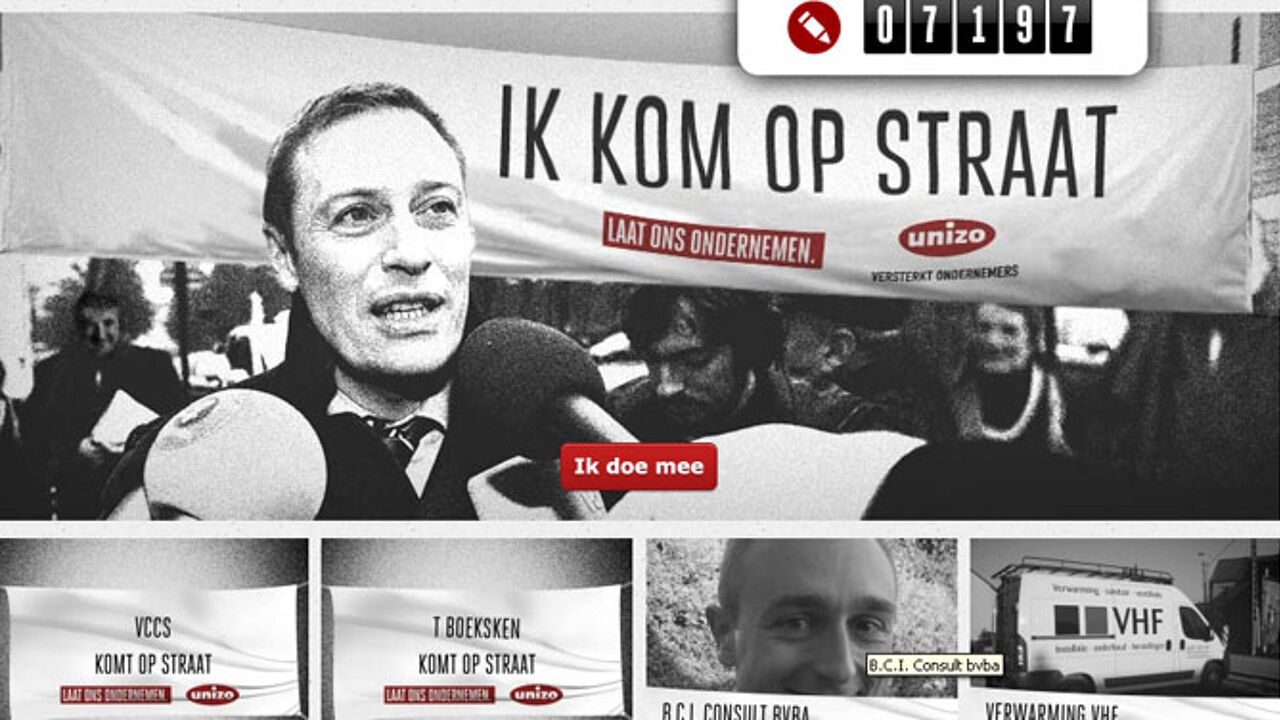 The online petition was launched at the start of the week and had been signed by more than 7,000 people this morning. The petition is called "I come out in the street" ("ik kom op straat"). The name is symbolic: Unizo explains that an online initiative was launched because the self-employed don't have the time to take their protests to the street.
In the petition, Unizo demands lower taxes on labour to give entrepreneurs more breathing space. Unizo adds that in this way, this will eventually lead to fewer jobs being shed as fewer companies will go bankrupt. Unizo also says that the government should be there for the self-employed and not the other way around.
Unizo's Karel Van Eetvelt: "The petition has a double aim. First, we want to give angry and frustrated entrepreneurs a voice. They should have a way to express their grievances. Second, we want to give a clear signal to policy makers, we urgently need measures, things have to change in a fundamental way."