Three goals from De Sutter seal it for Anderlecht
Sporting Anderlecht remains top of the Belgian First Division after a 4-1 win away at KV Mechelen. Anderlecht put the pressure on from the start and Preat came close to opening the scoring on 4 four minutes. However his shot hit the post. After about 25 minutes KV Mechelen started to come into the game.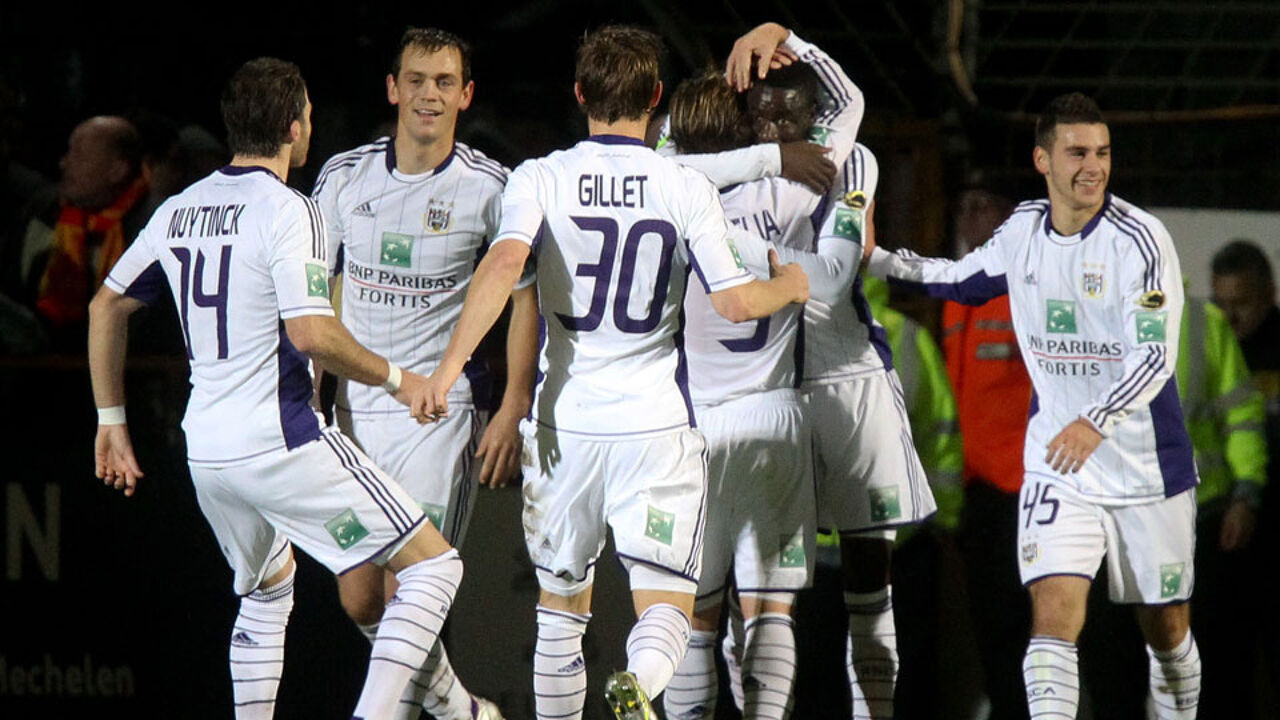 De Sutter pretty much sealed KV Mechelen's fate with his second and KV Mechelen's third goal of the evening seven minutes into the second half.
Sloppiness by Kouyaté allowed Pedersen to score a consolation goal for KV Mechelen ten minutes from time. However, it was too little, too late and although KV Mechelen claimed a penalty after Kljestan's sliding tackle inside the box, the home side failed to score any more goals.
Tom De Sutter's third goal of the evening came a minute in the last minute of play. A great end to a great week for the Belgian Champions'.
Sporting Anderlecht is now top of the league with 28 points from 14 games. KV Mechelen is 11th with 17 points.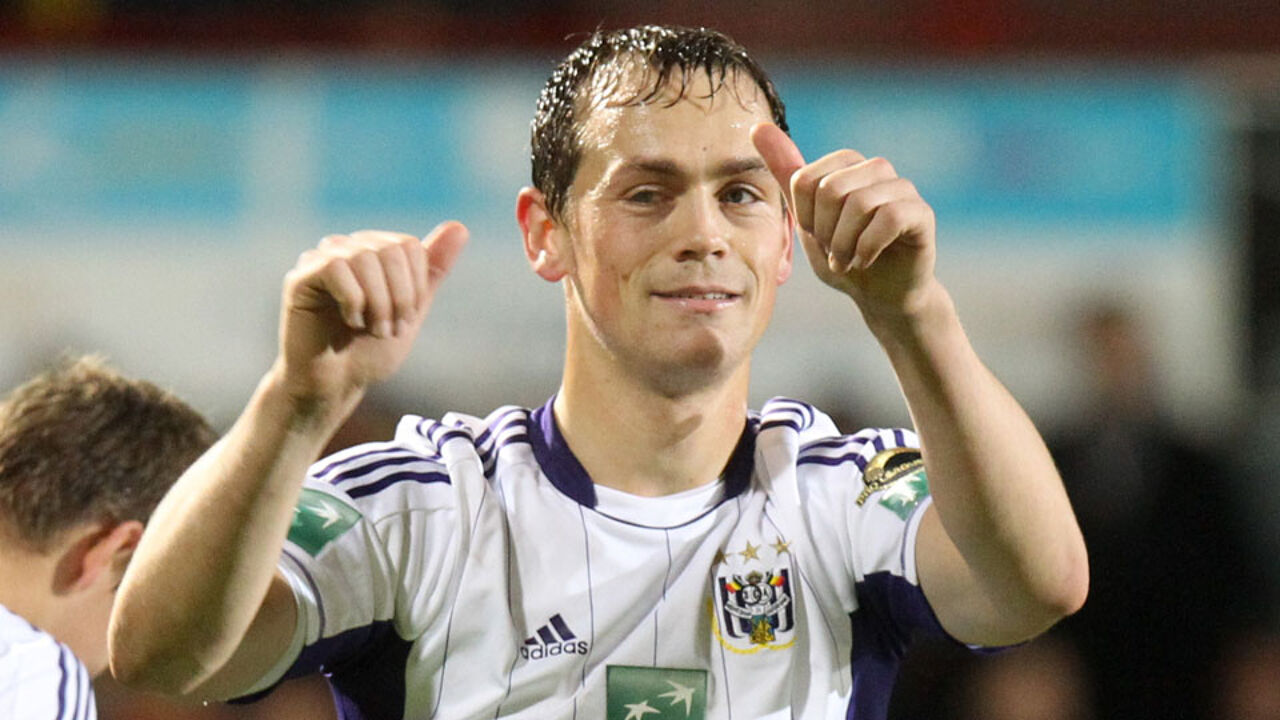 Genk back in the winning mood
Racing Genk move up to third place in the table after a 2-1 win away at AA Gent.
AA Gent's new Coach Bob Peeters was unable to steer his new club to victory on Saturday evening. Barda opened the scoring for the visitors on 17 minutes.
AA Gent had trouble finding their feet and it wasn't until the final 15 minutes of the first half that they finally came into the game.
The second half saw AA Gent go full out on the attack. De Smet's header hit the crossbar and Mboyo missed an excellent chance to bring the Buffaloes level. Racing Genk's second goal came against the run of play.
Plet made it 2-0 with 20 minutes to go after some excellent work by Gorius and Buffel. AA Gent was given fresh hope when Soumahoro made it 2-1 five minutes from time. Arbeitman almost put the Buffaloes level, but his shot hit the bar and the score remained 2-1 to Racing Genk.
Genk is now third in the league with 25 points from 14 games. AA Gent 10th with 19 points.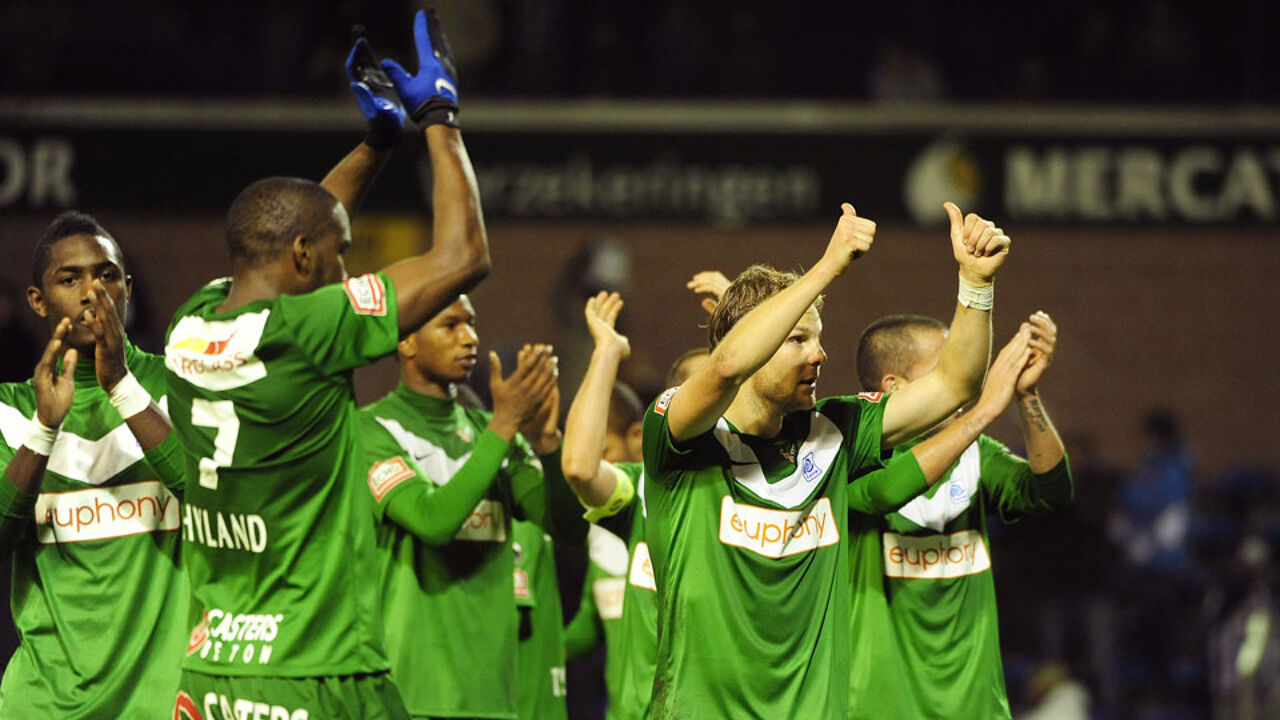 Cercle scores twice and still loses
Cercle Brugge remains bottom of the league after a 3-2 defeat away at RAEC Mons. Cercle opened the scoring through Bekenga on 6 minutes.
However, Perbet (photo) brought the home side level thirteen minutes later. The first half ended one-all. Tom Van Imschoot put Mons 2-1 up on 55 minutes.
Bekenga scored his second goal of the evening on 63 minutes to make the score 2-2.
The winning goal game from RAEC Mons' Lepicier who scored from a Matumona free-kick twenty minutes from time. Bottom side Cercle has just 7 points from 14 games. RAEC Mons is 8th with 21 points.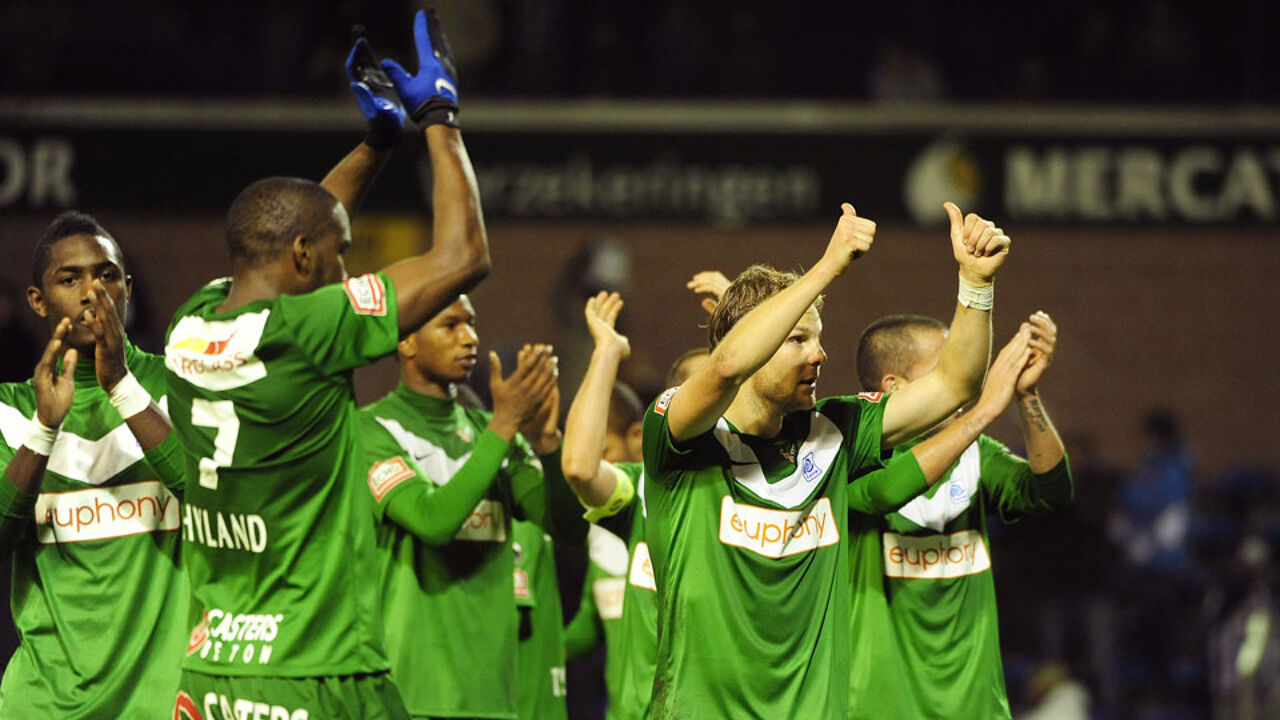 An important win for Waasland-Beveren
Waasland Beveren's 2-1 win away at Beerschot AC sees them move away from the bottom spot in the Belgian First Division.
Jurgen Cavens open the scoring for Waasland Beveren on 4 minutes. Dalibor Veselinovic put Beerschot level twenty minutes from time only for Christophe Lepoint to score the winning goal for Waasland-Beveren on 78 minutes. Waasland-Beveren is 16th with 10 points from 14 games. Beerschot AC has 14 points.
Lokeren tames Zebras
Sporting Lokeren enjoyed a 2-0 victory away at Sporting Charleroi. A first half goal by Patosi and a second half goal by Maric were enough to give the East Flemings victory. Sporting Lokeren moves up to 4th place and has 24 points Charleroi is 13th with 13 points.
A convincing win for KV Kortrijk
KV Kortrijk's good form continued on Saturday evening with a 4-1 home win against Lierse.
Brecht Dejaeghere opened the scoring for Kortrijk on 26 minutes with Ervin Zukanovic making it 2-0 from the penalty spot 4 minutes from half time.
Lierse's André Ayew was sent off after having been given his second yellow card of the game on 58 minutes. Pablo Chavarria made it 3-0 and Brecht Capon 4-0 to KV Kortrijk on 68 and 76 minutes respectively.
Mohamed Elgabas score a consolation goal for Lierse four minutes from time to make for a final score of 4-1 to KV Kortrijk.
KV Kortrijk is now 5th with 24 points from 14 games. Lierse is 14th with 13 points.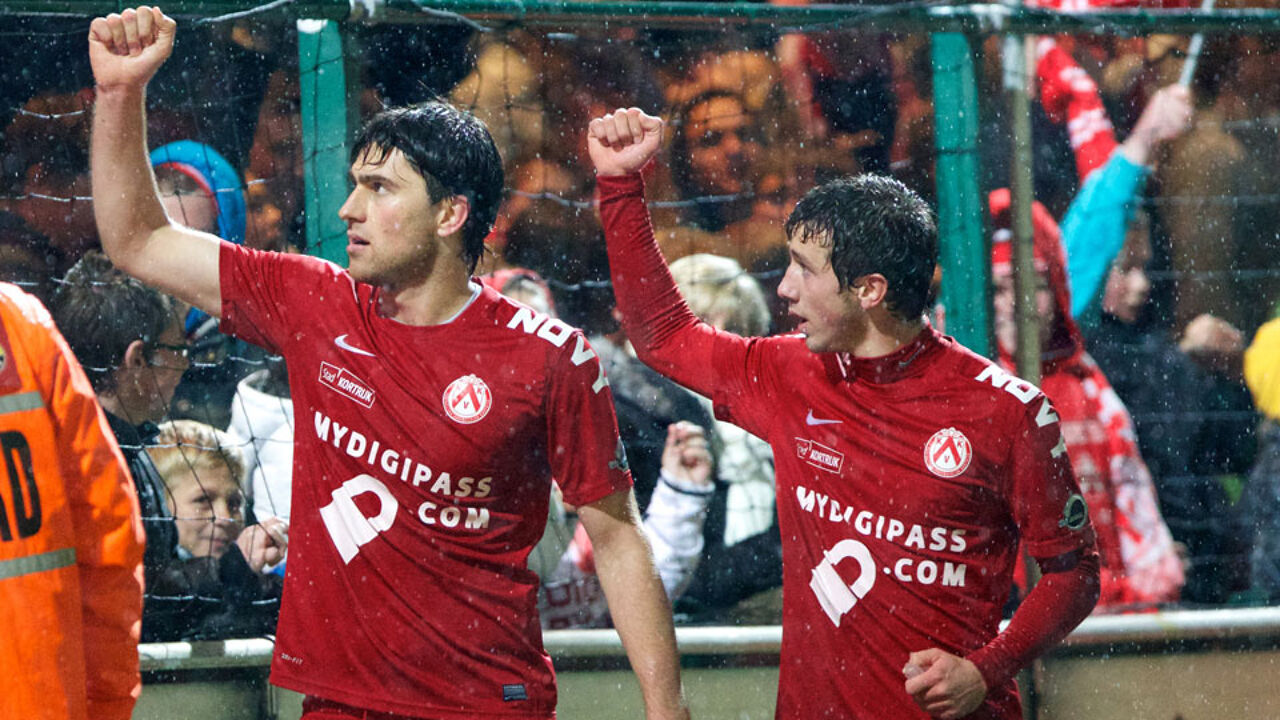 Both KV Kortrijk and Sporting Lokeren could slip back a couple of places in the table depending on the results of Sunday evening's games between Club Brugge and Zulte Waregen and Standard de Liège and Oud Heverlee Leuven.