Belgian Ford workers vent their anger in Germany
200 trades unionists from the Ford plant in Genk took their protests to Ford's European headquarters in Cologne in Germany on Wednesday.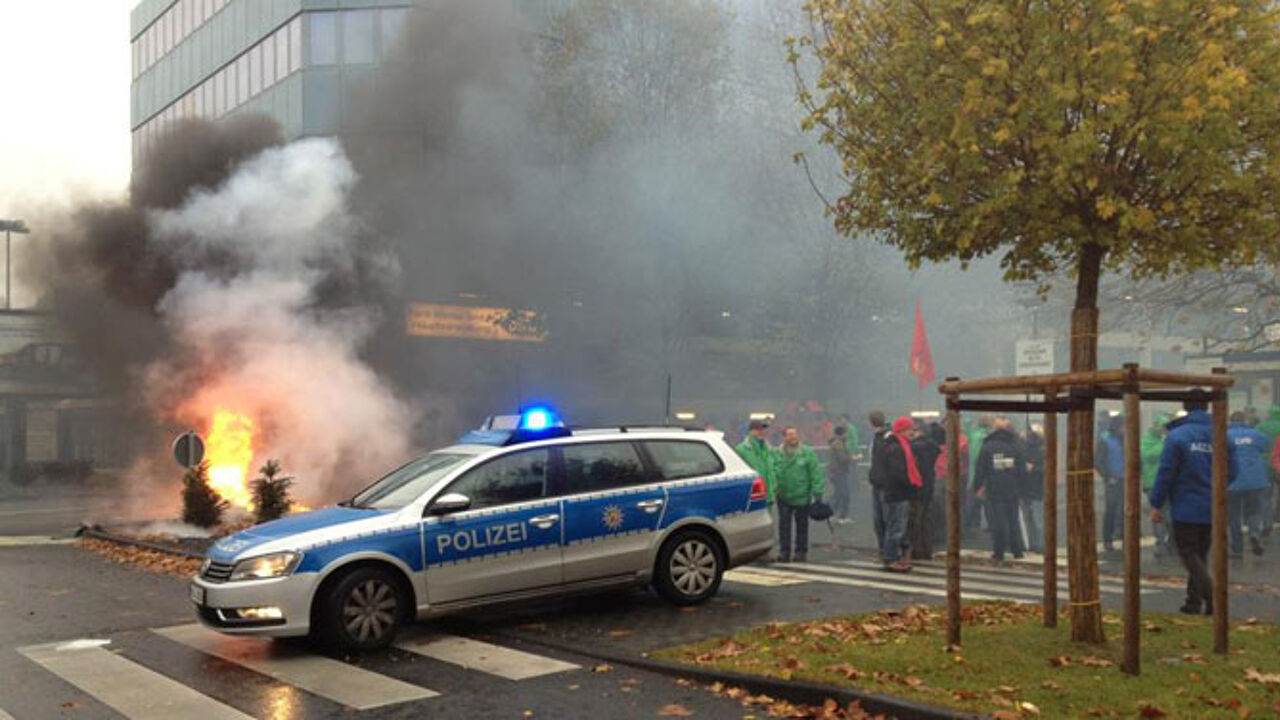 The trades unionists made clear their anger at Ford's decision to close the Belgian plant with the loss of over 4,000 jobs.
Protests got out of hand at one point and German police struggled to maintain control. A fire-fighter and two police officers were injured. Rohnny Champagne of the socialist trade union says that the seriousness of incidents is being exaggerated.
All Belgian demonstrators were obliged to show proof of their identity and had their photo taken. German police are eager to establish who is responsible for the damage caused.
The Belgian trades unionists were eventually allowed to return to Belgium by coach and received an escort to the Belgian frontier.
The protests coincided with a European works council in Cologne.