Phishing attacks on bank customers
Banks across Flanders have received over one hundred complaints in connection with a spate of phishing attacks against members of the public in northern Belgium. Phishing means that fraudsters attempt to get hold of your bank details by impersonating your bank in an email.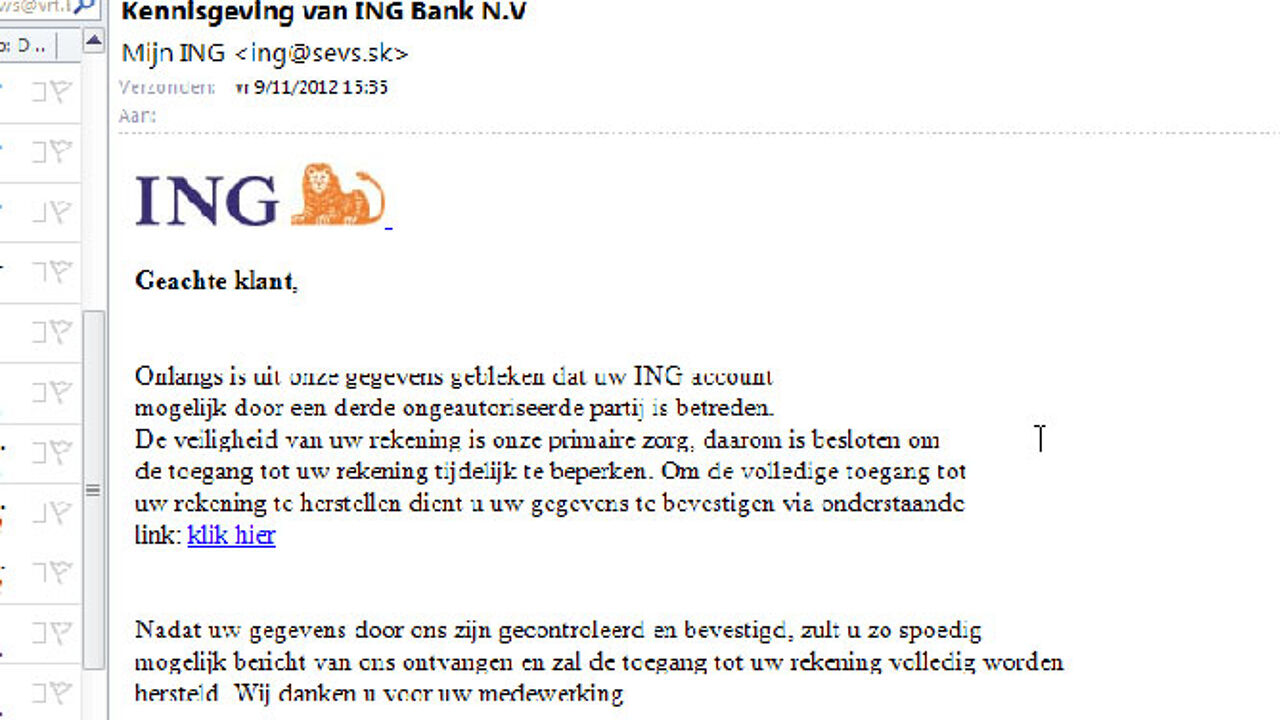 Belgium's federal public prosecutor's office has launched an overarching investigation after public prosecutors' offices across the country received complaints.
Customers who respond to the fake emails are taken to fraudulent websites where they are asked to punch in their bank details. Some fraudsters even ring you up on the phone in order to get hold of bank details and your password.
Several people have already been defrauded losing considerable amounts to the fraudsters. More than one bank is affected. Investigations have been underway in Antwerp, Mechelen and Oudenaarde. The federal public prosecutor will now co-ordinate the investigations.
Spokesman Eric Van der Sypt: "The goal is to examine whether or not there are any common factors in these investigations so that we can decide whether one or more organisations are involved."
A meeting of the Flemish public prosecutors has been called for Monday.