New Ghent coalition unveils its plans
On Saturday Burgomaster Daniel Termont (socialist), first city cabinet member Mathias De Clercq (liberal) and green city cabinet member Elke Decruynaere presented the details of their policy agreement to administer the city of Ghent for the next six years.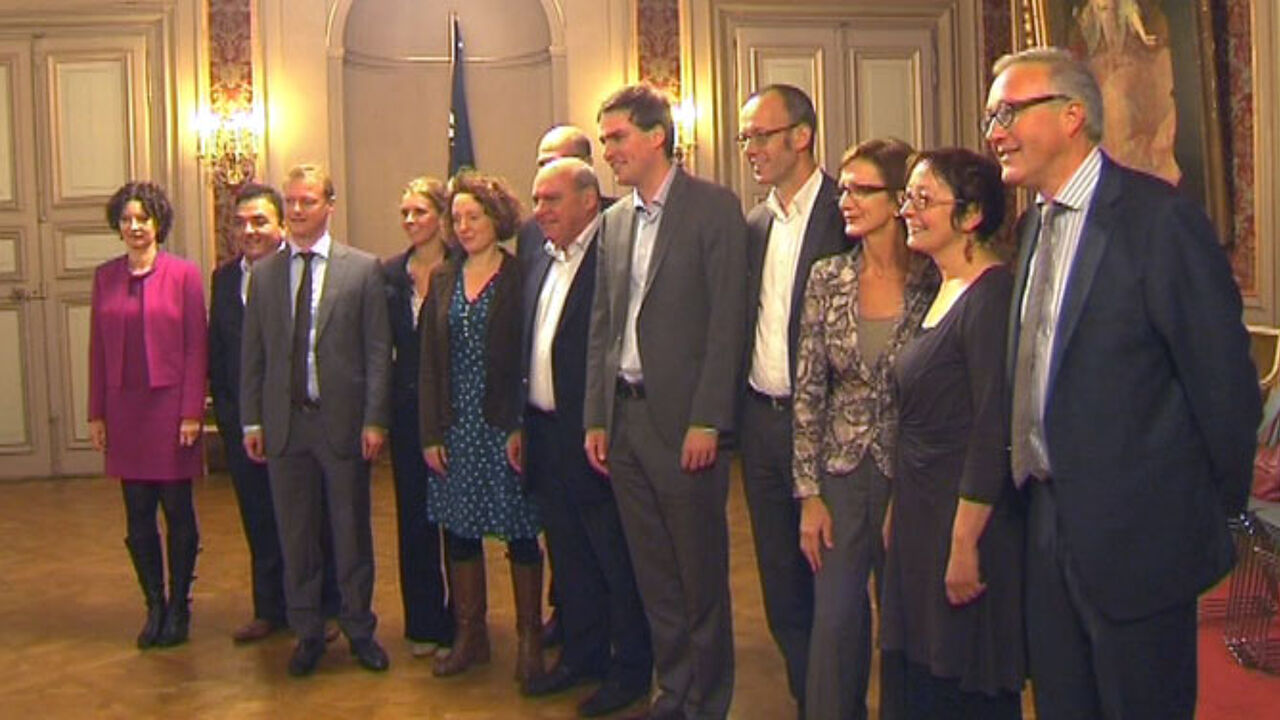 The agreement to govern Ghent was approved by the three parties on Saturday. The three parties stressed that they all backed a joint project. Burgomaster Daniel Termont added that during the talks the three parties had grown towards each other and that his was a team that respected all the partners and that offered confidence.
Mr Termont believes that the agreement with socialist, liberal and green emphases is pretty unique in the fields of mobility, urban and countryside planning and fighting poverty: "Ghent has the ambition of being the most child-friendly city in the land. We have emphases that will distinguish us from other cities."
The impact on children of each municipal decision will be checked.
The new coalition will undertake 800 actions. Social rented accommodation must rise from 11% to 20%, while a quarter of new houses in the inner city will be set aside for families with children. Taxes on houses left unoccupied will rise and expropriations of such properties will proceed more quickly.
The city cabinet member for social affairs will also chair local social services making a more integrated approach possible. Combatting poverty becomes a big priority.
There will be more police officers out on the beat and police officers won't be lumbered with administrative tasks that can be done by others.
Every person in Ghent should in future live within 400 metres of a park. More allotments will be created and 'vertical' gardens will be encouraged. Six new neighbourhood parks are planned as well as 300 hectares of new woodland.
In a bid to combat global warming Ghent intends to establish local sustainable energy production. Ghent is also opting for policies to support the bicycle and public transport. More trams are also planned.
The area inside the inner Ghent orbital ring road will become a 30 km/h zone for traffic. The municipal authorities hope that the Flemish Region will demolish the viaduct near the 'Zuid' district and will set up a Park+Ride for visitors.
Green city cabinet member Elke Decruynaere stresses that the city won't be pursuing anti-car policies, but a distinction will be made between residents and visitors.
Park+Ride car parks linked to public transport will be laid out along the inner Ghent orbital. Parking rates will be modified. The city will also appoint a parking manager whose job it will be to find solutions to alleviate the problem of parking in Ghent.