Navigate through your university on Indoor Google Maps
In future users of Google Maps will also be able to navigate inside buildings after Google added a new service to its navigation tool Google Maps.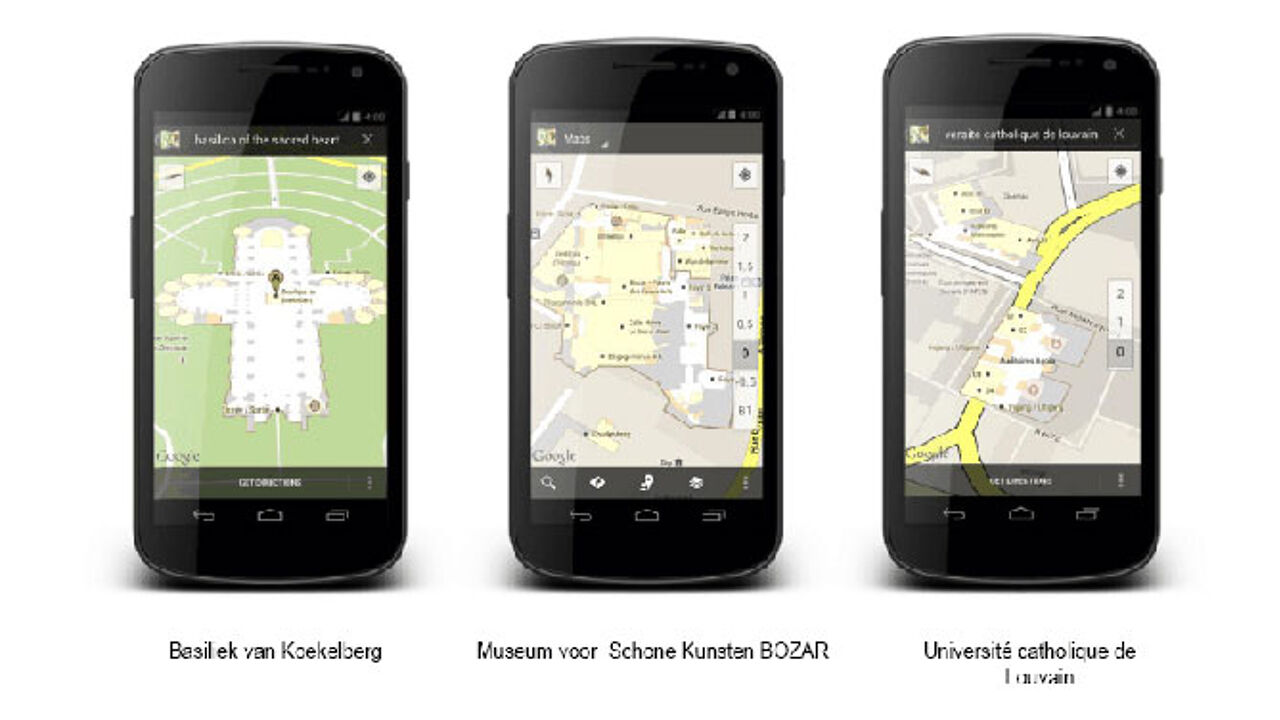 Google is now offering maps of the insides of shopping malls, airports, universities, museums and even churches. Map owners will in future also be able to offer their maps via Google Maps.
Indoor Google Maps is available in the latest version of Google Maps. An icon identifies the location of the user but also e.g. the floor.
Indoor Google Maps is available for Brussels Airport, the Bozar, Koekelberg Basilica and the universities of Ghent and Leuven.