Rail traffic severely disrupted
Rail traffic is severely disrupted in Belgium Wednesday as a result of a 24-hour strike called by the socialist trade union. The protest is directed against the policies of austerity being implemented across the European Union runs until 10 PM on Wednesday. Protest actions and strikes are taking place in most other Eurozone nations.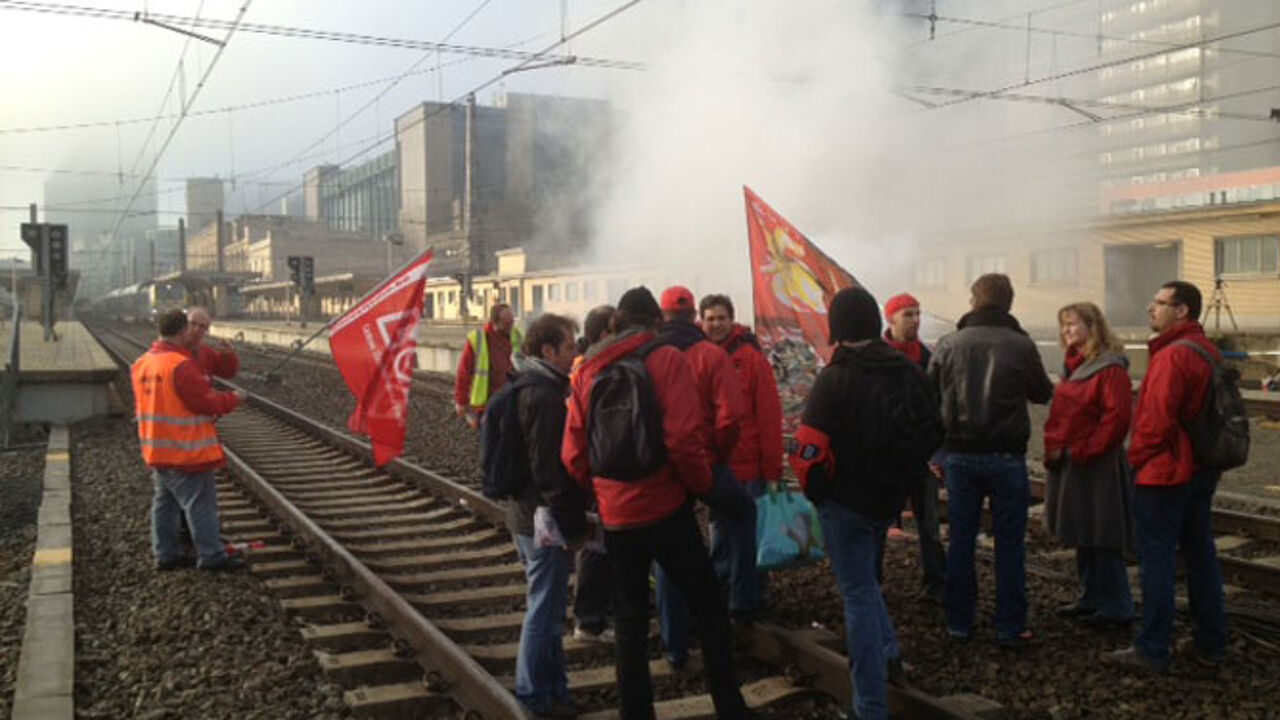 The 24-hour rail strike started in Wallonia at 10 PM on Tuesday. In Flanders there is no strike call to railway workers, but railway men and women wanting to strike are covered by the trade union.
In Brussels there was no traffic on the North-South rail link through the capital, the linch-pin of the Belgian rail network, until 4 PM.
As could be expected disruption was felt across the network during the morning rush hour. This is a result of the national character of the network with services criss-crossing the linguistic divide. There are practically no services in Wallonia. In Flanders there are cancellations and delays.
One in three Belgian rail services passes through the North-South link in Brussels. Here traffic was more or less at a standstill until 4 PM.  Later on some services resumed.
Railway workers walked out at Brussels Central and Brussels South (Zuid) stations. In Brussels North strikers occupied several tracks on Tuesday night and this station too was taken out of action.
Trains travelling from West and East Flanders were literally stopped in their tracks on arrival in Brussels.
There were no services on the Brussels Antwerp run.
The protest is also affecting international rail services. There are no Thalys services running. Eurostar services are seriously disrupted. Eurostar is urging passengers not to travel today.
The rush hour on the roads was busier than usual. Jams were longer on approaches into Brussels and Ghent.
The rail strike runs until 10 PM on Wednesday. Further disruption is expected during the evening rush hour.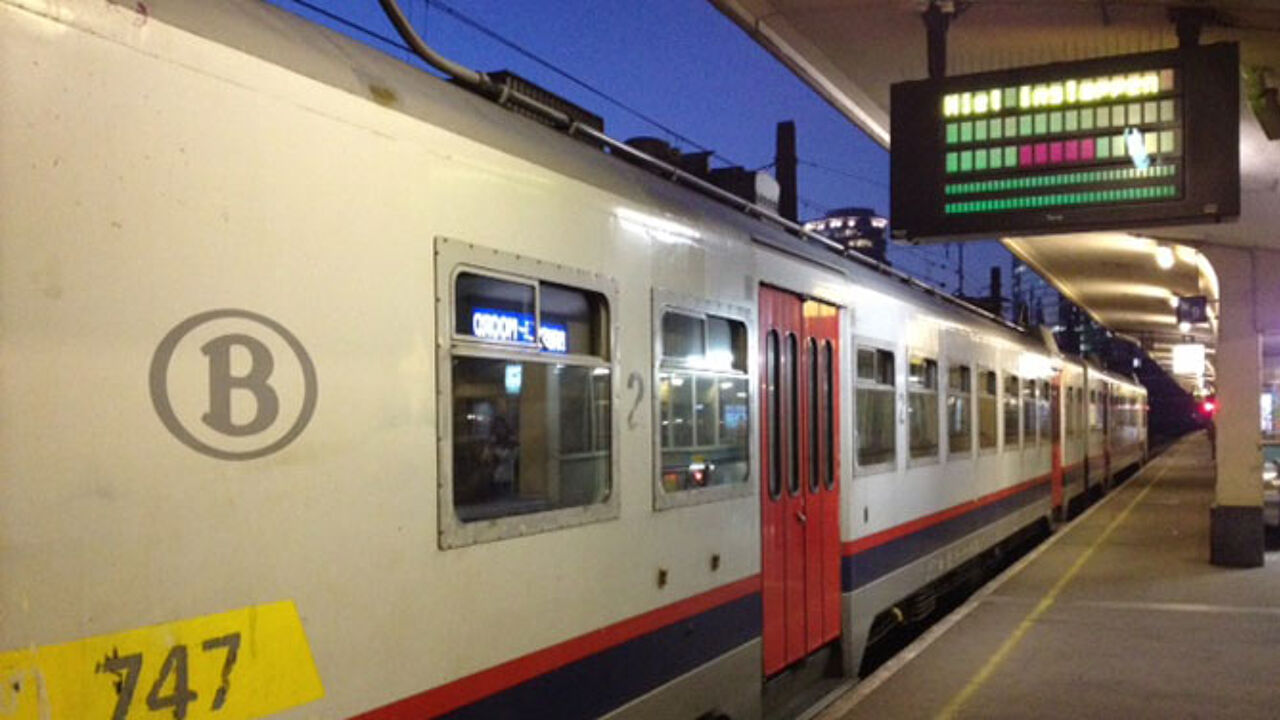 How the European Day of action against austerity is playing in other industrial sectors should become clearer in the course of the day. In Wallonia there is a general strike call, but this is not the case in Flanders.
In several business trade unionists are expected to call meetings in order to inform the workforce. In public services in Brussels and Wallonia so called 'concentrated actions' are planned. These will be used to inform staff about the plans of the European Union.
A normal service is expected on the Flemish and Brussels local transport companies De Lijn and MIVB. Great disruption is forecast at the Walloon counterpart TEC (Joint Transport). Postal services may be disrupted. Several flights to Spain and Portugal have been cancelled at Brussels Airport. No problems have been reported from Charleroi.